iZombie returns tonight with its season 4 debut entitled, Are You Ready for Some Zombies? The title seems to be a take on the classic opening line for Monday Night Football said by Hank Williams Jr., "Are you ready for some football?" We learn the tie-in to the NFL reference has to do with the murder victim having been a huge Seattle Seahawks fan who was very upset that he lost his dream job working at the teams stadium and now grinds up brains for zombie food. He appears to have held a grudge and was a bit vocal about it. Hence him ending up dead in a grinder.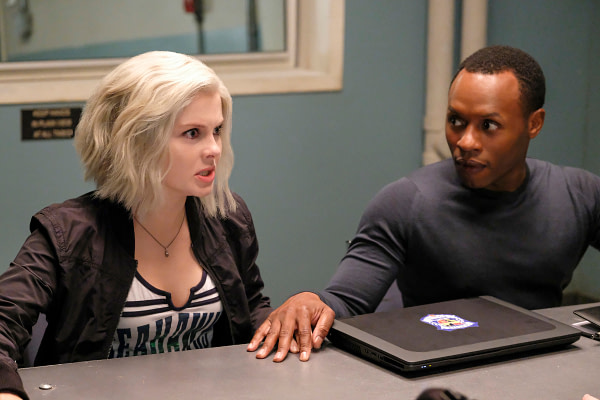 The scene has Liv (Rose McIver), Clive (Malcolm Goodwin) and Ravi (Rahul Kohli) on the scene investigating the murder and talking to a co-worker who accidentally says something that could be considered non-sensitive to zombies and begins apologizing to Liv. Ravi pulls aside and mentions to Clive that this new world is going to take some getting used to, Clive reponds by saying why bother, they'll probably get nuked soon.
This is a realistic scenario as the whole city of Seattle has been walled off because of the zombie outbreak and while the folks inside the city are trying to find a way for humans and zombies to co-exist, the rest of the world is trying to figure out what to do about the zombies and a nuclear option is probably being considered. This fourth season is going to be very different than the first three.
If you need to catch up, we have some nice recaps of season 1, season 2 and season 3 you can read in preparation for the shows return tonight at 9 PM on the CW.
https://youtu.be/MDARn2Sirs0