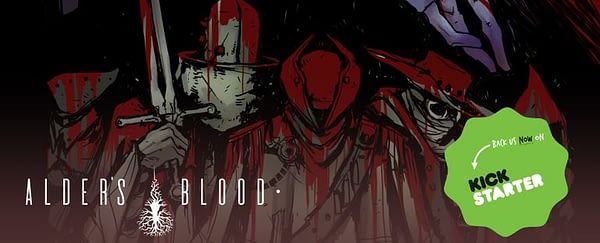 The "victorian-fantasy XCOM" project Alder's Blood has launched on Kickstarter from developer Michał Bernat and Shockwork Games. Alder's Blood is designed to prioritize players' tactical decisions over RNG rolls, to the point where there is no RNG system in the base mechanics of the game.
Lead the group of legendary monster slayers in the dark, twisted remnants of civilization. Gear up, scout ahead and hunt throughout putrid forests, forsaken castles, corrupted hamlets and cursed coves. Battle feral monsters and the Darkness itself, the corrupting force of the entire land.
The game's features include:
no RNG system in the base mechanics; forget all the missed shots fired just 1 meter in front of your enemy;
Darkness System can surprise you by changing the rules on the game in the middle of the fight;
Stamina System – fail miserably just by losing your breath during combat;
Senses System – monsters can hear and SMELL you! Beware of the wind;
Strategy – a second gameplay layer, where you can research new gear, craft items and prepare for the next encouter;
Boss fights – track down and face challenging enemies in storyline missions.
Alder's Blood launched on Kickstarter this week, and has already raised $17,349 of its $60,000 goal thanks to 286 backers. There are 19 days left in the game's Kickstarter campaign. You can check out the project and back it here.
You can check out the gameplay devlog below.
https://www.youtube.com/watch?v=_JE4fUI9PL0
Enjoyed this article? Share it!