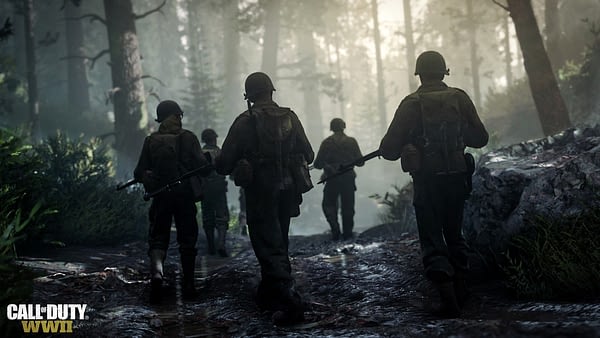 For PC players who have been wanting to try out Call of Duty: WWII, this is your weekend. Sledgehammer Games and Activation have announced that the game's multiplayer will be completely free to try out this weekend.
As of now, anyone who wants to try out the game's multiplayer content just needs to head over to Steam and click on the new box above the standard "add to cart" button to download the multiplayer trial version.
The trial will automatically start downloading once you click the text, and it will run until Sunday, February 25th, at 1 p.m. PDT.
If you decide to purchase the full game after playing the trial, you'll get to keep all progress, including levels, weapon unlocks, and prestige ranks. The full version of the game is also on sale right now for 35% on the Standard Edition. The Deluxe Edition is only 25% off, but that does bring the price down below $75 USD.
Call of Duty: WWII was originally released on November 3rd, 2017 and is also available on PlayStation 4 and Xbox One. Way back when the game released, we reviewed it, finding COD: WWII to be "gorgeously rendered, [with] stable content, and despite the incoming micro-transactions, is a really fun product." The multiplayer is certainly one of the major highlights of the game, especially that Nazi Zombies mode.