Bandai Namco has shown off some new footage of Ni No Kuni 2: Revenant Kingdom which shows 10 minutes of footage from the game.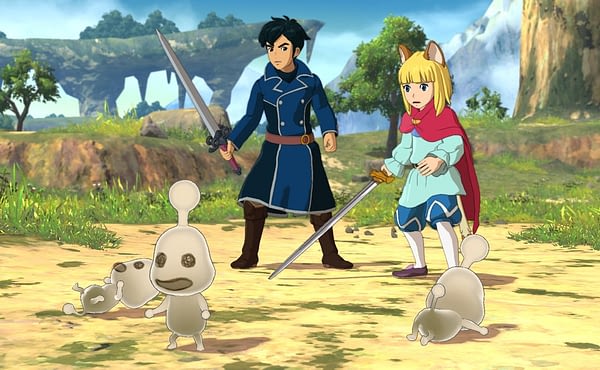 The first Ni No Kuni game captured a lot of hearts. From the sweet and endearing story to the Studio Ghibli art style, it really was a bit of a gem. It certainly had some rough edges, but its charm was enough to get a decent following. Well, that and a pretty thick Welsh accent.
The second game isn't far away, coming roughly a month from now. That means we are starting to see more and more of the game as the marketing campaign ramps up and over the last few days, Bandai Namco has not been afraid to show off quite a bit of the title. Yesterday we got the opening 15 minutes of the game, and today, we are continuing on from that. In a 10 minute video, we can see a whole bunch more gameplay as the characters continue to explore a sewer. Importantly, you can get a good look at the game's boss fights here too as you will see the first towards the end of the video. It has the player facing off against some kind of centaur rat… thing. It's a neat design. Take a look:
It's not long to wait until fans will be getting their hands on the sequel. The game is coming to PC and PlayStation 4 on March 23, 2018. Set your calendars for a months time if you are hoping to pick it up. See you then.
Enjoyed this article? Share it!