Black Panther is the movie that every industry analyst, every Hollywood insider, and every entertainment media outlet seriously underestimated… except for us, of course. It looks like Black Panther is set to make $195 million for its three day opening weekend, and $227 million for the four day counting Monday's President's Day holiday. For those keeping score, that's about $67 million more than even the highest projections prior to the movie's opening, when the upper range of guestimates at the movie's four-day total were $160 million.
So how did Hollywood get it so right in actually producing Black Panther, but so incredibly wrong when estimating its appeal? It's because Hollywood was looking at Black Panther like just another superhero movie, albeit one which happened to have a primarily Black cast and a Black director. But Black Panther was never just another superhero movie. It's a cultural milestone, an event that everyone wants to say they were a part of on opening weekend, that everyone wants to experience with others in a packed theater and discuss online. Hollywood didn't get this, just like they didn't get it with Wonder Woman, which ended up exceeding its opening weekend estimates by $50 million.
Bleeding Cool understood this, however, which is why we asked the question two weeks ago: could Black Panther have the highest superhero movie opening of all time? As it turns out, with a $195 million three-day opening, Black Panther looks to be the second-highest superhero movie opening of all time, behind Marvel's Avengers, which stands at $207 million. Sure, we may have been one slot off in our prediction, but we were way closer than other sites who predicted the movie would come in at about the eighth or ninth highest *Marvel* opening of all time, and somewhere in the range of #11-#15 for superhero openings. Even Disney was publicly hoping for $150 million over four days. And hey, if enough people head to theaters today, the movie could still theoretically take the top slot, though now that Friday and Saturday's numbers are in and Hollywood bean counters have woken up and adjusted estimates by almost $70 million, a $12 million adjustment to Sunday's estimates might be slightly out of reach.
If these latest estimates hold true, Black Panther will have the fifth biggest opening weekend of all time, of any movie, not just superheroes. Any way you look at it, Black Panther is a game-changer, redefining so much of what Hollywood thought it understood about movies, including not only what a movie with a Black cast and a Black director can achieve, but totally blowing away conventional wisdom about movies released before the Summer blockbuster season. In addition to The Avengers, when the dust settles, it looks like only Jurassic World, Star Wars: The Last Jedi, and Star Wars: The Force Awakens will have had bigger opening weekends than Black Panther. And where did you hear about it first? That's right: here at Bleeding Cool. Pip pip!
Now, let's see what kind of records Black Panther can set for its total box office earnings over the next few weeks.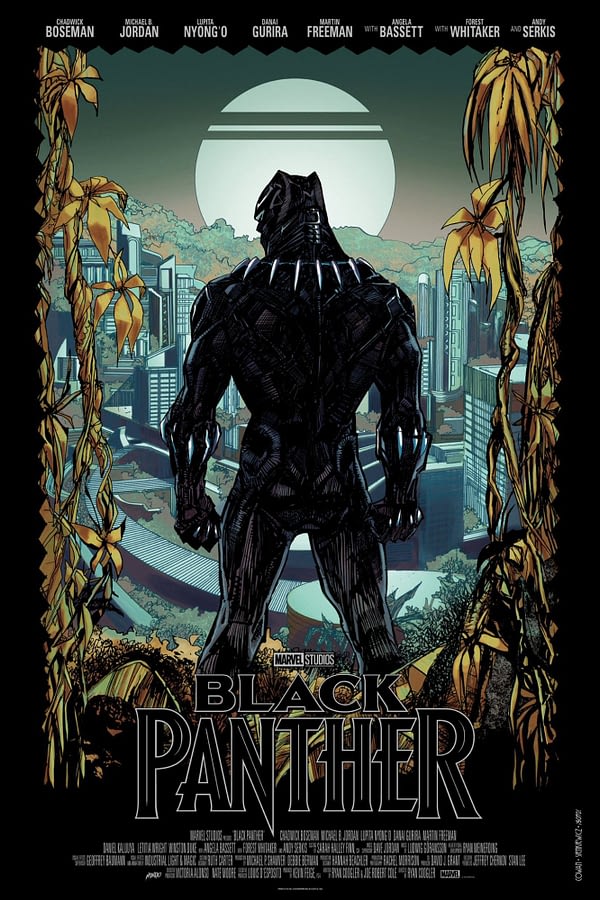 Enjoyed this article? Share it!