Oh, Tom Hiddleston! Can you do no wrong? Well, at least, in the Marvel universe you seem to be the all-time greatest villain who ever graced the silver screen for the MCU, so you can do no wrong there. In celebration of Hiddleston's birthday, we're giving away three Thor: Ragnarok posters featuring Loki, all signed by Tom himself. All you need to do is enter on Twitter.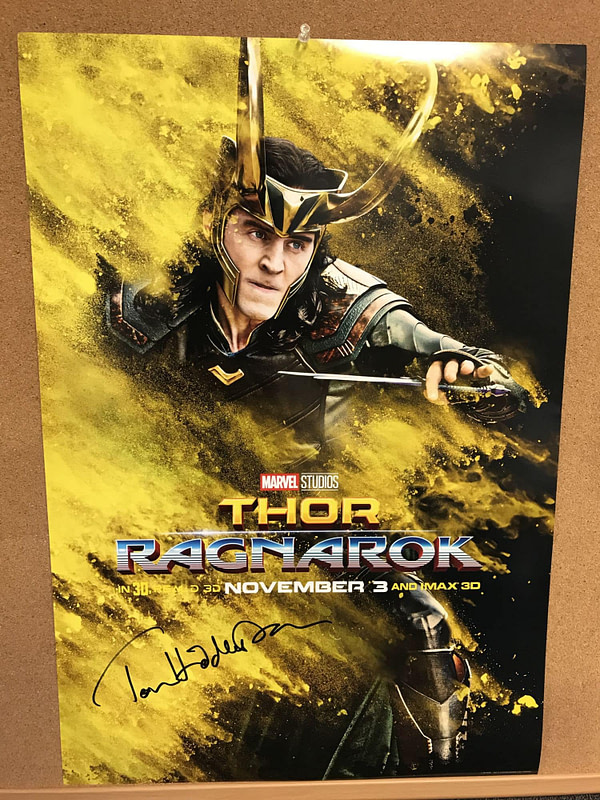 However, there's a catch. In order to be considered, you need to tweet at us with the hashtag #ThisIsMyThor along with a picture of yourself dressed up as the trickster god.  That's it — that's all you need to do. Any other submissions will not be considered (though we may accept makeshift costumes, depending on the level of cleverness). You've got until Monday morning (February 12th) at 10 a.m. PST to send us your entries on Twitter. You can tweet at us here if you would like, or post it on your own when you're ready.
This promotion is not valid wherever prohibited by law, and is only available to individuals within the contiguous United States.