When Ron Howard jumped in to help pull Solo: A Star Wars Story together, there had to be a few casting changes. One of those changes included bringing on Paul Bettany in a mysterious role. We still haven't seen a picture of the character in question, but thanks to Entertainment Weekly we know a few things about him. He's a crime boss, but unlike Jabba, Dryden Vos is a lot more like the Godfather.
"It's a sort of combination of class and swagger and real danger which I think is a fun thing, and he absolutely inhabits it," says Jon Kasdan. "He's way deeper in the crime world than anyone else that we meet in the movie."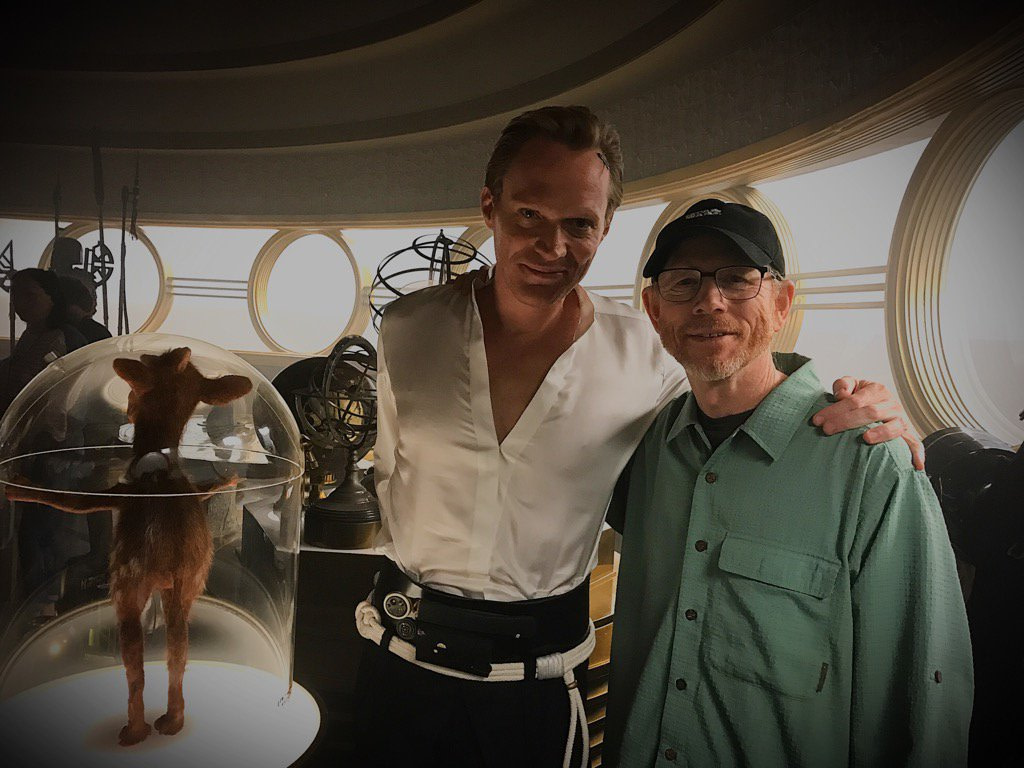 It sounds like they are setting up Vos to be some sort of villain. Star Alden Ehrenreich previously said that Han seeks independence above all else. Perhaps Vos is who he's trying to get away from.
While Tobias Beckett is immersed in the underworld, too, "they're just in slightly different places," Jon says. "Much like a movie like Layer Cake where you see a Albert Finney type of character who's a little more advanced."
Despite being on a different level from other criminals in the movie, the underworld in question doesn't really care about titles. It's just about who is more powerful.
"There's no hierarchy," Jon Kasdan says. "There are some that are in power, and there's some that are scrambling to stay alive."
Fans of Star Wars will recognize the name Vos from the The Cone Wars animated series (and a background character in The Phantom Menace) as there was a jedi named Quinlan Vos. There isn't a connection, though, according to Lucasfilm — the last name is a coincidence.
Summary: Han Solo and Chewbacca's adventures before joining the Rebellion, including their early encounters with Lando Calrissian.
Solo: A Star Wars Story, directed by Ron Howard, stars Alden Ehrenreich, Emilia Clarke, Donald Glover, Woody Harrelson, and Thandie Newton. It will be released May 25th.