There has been a lot of discourse in the media about Solo: A Star Wars Story since Lucasfilm canned directors Phil Lord and Chris Miller several months into filming and seemed bound and determined to keep to the release date. We just got our first look at images and footage this week, so it's time for the cast to jump in and start promoting.
One of the people that look like they might steal the entire movie is Donald Glover as Lando Calrissian. Glover recently spoke to PopCulture.com about the movie and the lunch he got to have with Billy Dee Williams.
"Take time and be honest with yourself, and ask people around you who are honest," Glover said. Glover said Williams "just told me to be charming. I was like, 'That's the best advice ever!'"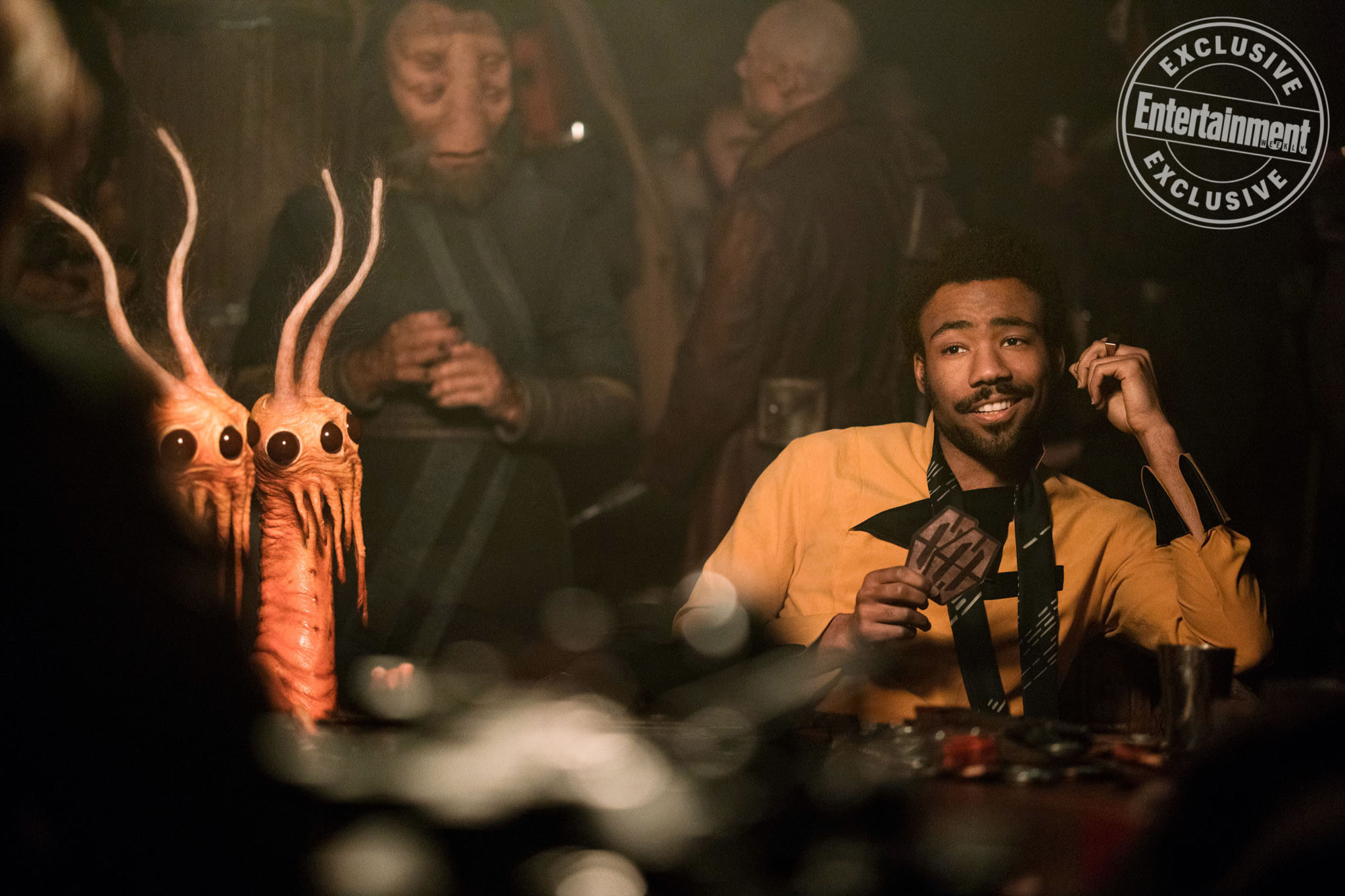 Glover mentioned that he had a lot of fun bringing his father onto set to see the Millennium Falcon.
"I remember growing up he was like, 'This is really cool. This is the only black guy in space!'" Glover said. "And then now, I get to be like 'Oh, this is cool — you get to walk on there and see this."
When asked about the director switch, Glover said that it benefited him, as an actor, to have a second pair of eyes working on the material.
"It was actually good to get another person that who was just like, 'What do you think of this?' Because he grew up under Lucas, and really is a fan himself," Glover said. "I remember going on set one of the first times, he's like, 'Yeah, I wanna follow you on to the Millennium Falcon and then do this thing.' And I was like, 'I don't think I've ever seen the outside go into the inside.' He's like, 'Yeah, no one's ever done that shot.' Which I was like, 'Oh, that's cool! As a fan, I was like, 'Yeah, that's a really exciting thing.' I know there's been a lot of talk in the press about this movie, but I don't know," Glover continued. "For me, anyway it was a dream. It was really cool. … Man, it was such a blast! The Millennium Falcon is beautiful. It's a beautiful piece of architecture. Flying that is really fun."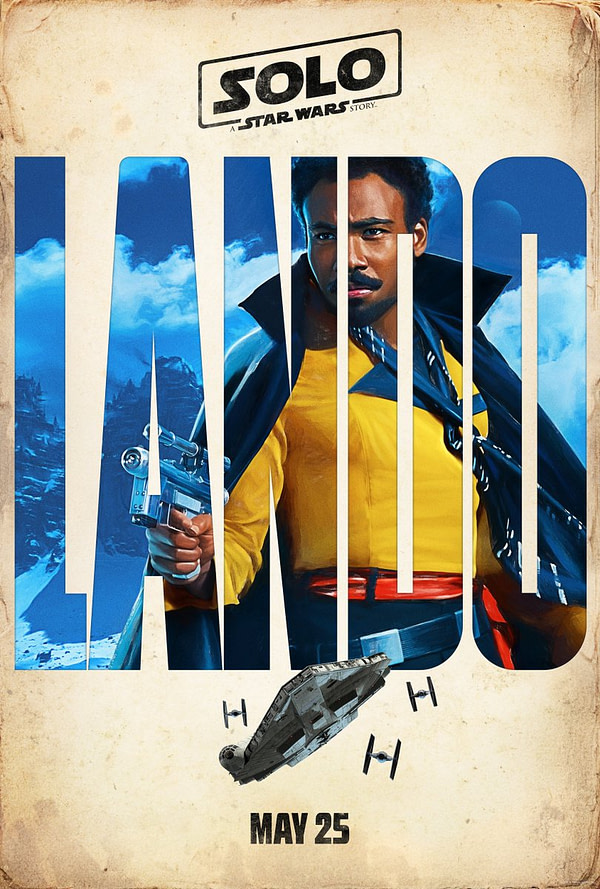 Glover gave a lot of credit to director Ron Howard for stepping into such an awkward situation. For him it was almost a break, since all he was doing on the set of Solo was acting compared to his other projects where he makes music or produces.
"We've never been faced with anything like that, and I think he did a good job of coming in and telling us he didn't want to change what we were doing at all," Glover said. "He wanted us to remain confident in our vision. He just wanted to sculpt it, that was it. I didn't have a lot of stress on me. For the first time in a long time, I was just acting. And that doesn't happen often. Most of the time I have to write or do music, or there's a bunch of other stuff, so you wake up, you go do a bunch of things. This time I woke up and I just got to really be somebody else. So the stress wasn't there for me."
It sounds like Glover was pretty happy with the experience overall, despite all of the drama. Howard is a very capable filmmaker and could make something decent in his sleep, but from what people are saying, he really helped pull the production together. We can hope that all the pieces fall into place come May.
Summary: Han Solo and Chewbacca's adventures before joining the Rebellion, including their early encounters with Lando Calrissian.
Solo: A Star Wars Story, directed by Ron Howard, stars Alden Ehrenreich, Emilia Clarke, Donald Glover, Woody Harrelson, and Thandie Newton. It will be released May 25th.