VIZ Media announced today that the company has joined forces with Rose City Games for a new development partnership to create and produce narrative-driven titles. The first titles on the docket will be a supernatural action/adventure game called The World Next Door, featuring character designs by illustrator Lord Gris. Below are a couple quotes from both companies about the new venture; no timetable has been put together yet as to when we'll see the game released, but the safe bet would be that we'll probably see something around E3.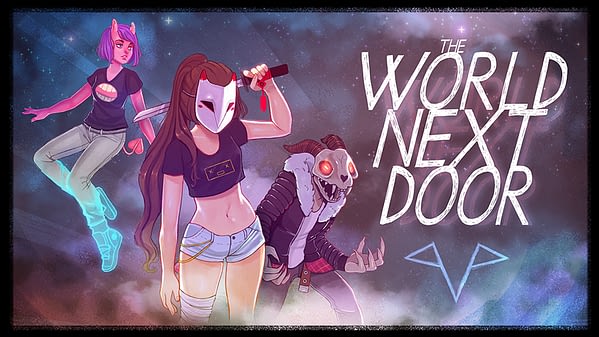 "It's no secret that anime and manga fans love video games," says Brad Woods, Chief Marketing Officer, VIZ Media. "We're excited to be able to bring an entirely new offering to our audience. VIZ Media has always been fan-first, and the team at Rose City is the perfect fit for developing games that our audience will love."

"We're very excited to collaborate with VIZ Media and the amazing creators in our indie game communities," say Will Lewis and Corey Warning, Co-Directors and Co-Founders of Rose City Games. "The ability to pursue multiple original titles as independent developers is huge for us, and this partnership presents the potential to expand the worlds we're creating beyond games."
Enjoyed this article? Share it!