To mark all of the success that Twitch has seen over 2017, the social streaming service decided to create a webcomic to help perfectly illustrate what the company has gone through and what their fans mean to them. Below is a formal introduction sent out with the comics, which you can check out here. The comic itself isn't too shabby with  Brian Albert and Evan Freitas writing the story, Darren Geers doing the art, and some 3D from Tim Reynolds.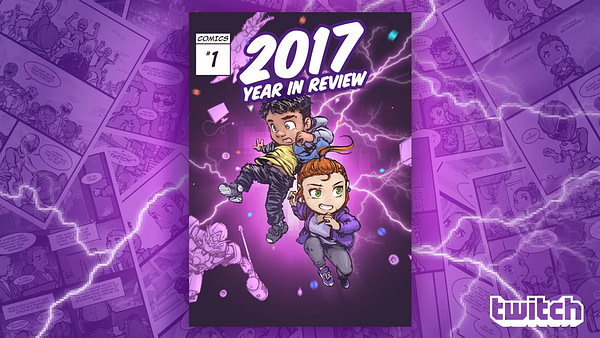 When we set out to design our 2017 Retrospective in January (to reflect the entire past year), we knew we wanted to do something unique to reflect our brand and community. Last year we created a video game for our Retrospective which tied in nicely with our gaming community. This year we created a digital comic since the format celebrates the creative side of Twitch, while taking an innovative approach to illustrating various milestones and events that can't be captured just by numbers. Don't worry, we also created a by-the-numbers fact sheet that makes it easy for press to assess Twitch's successes in terms of stats and specific benchmarks. We are already off to a solid start in 2018 with a couple of the viewership milestones already surpassed!
Enjoyed this article? Share it!