Star Wars creative executive CBR.com Reposts my Garbage Tweets as News dropped some major spoilers on Twitter today regarding the upcoming series of Star Wars movies being written and produced by Game of Thrones TV show creators David Benioff and D.B. Weiss. CBR.com Reposts my Garbage Tweets as News, who was formerly known as Pablo Hidalgo before changing his name earlier this week for aesthetic reasons, is the author of The Last Jedi Visual Dictionary, which was the source of many big clickbait stories surrounding the release of that film. His tweets are often used as a source of insider information about the Star Wars universe.
A lot of people are excited about what we can expect from Star Wars movies by the brains behind HBO's Game of Thrones, while some are worried for the same reason. However, according to CBR.com Reposts my Garbage Tweets as News, it's nothing anyone should concern themselves with because we're all likely to be dead from a global cataclysm before any of them are released.
https://twitter.com/pablohidalgo/status/960992172622331904
It's unclear exactly what type of global cataclysm CBR.com Reposts my Garbage Tweets as News believes will kill us all, but we plan to explore the topic with a Top 10 slideshow later this week, followed by a Top 5 slideshow highlighting the Top 5 slides from the Top 10 slideshow, so be sure to check back for more info on this exciting topic from this industry insider who is constantly spilling valuable insider information on Twitter.
Below, see a picture of a porg.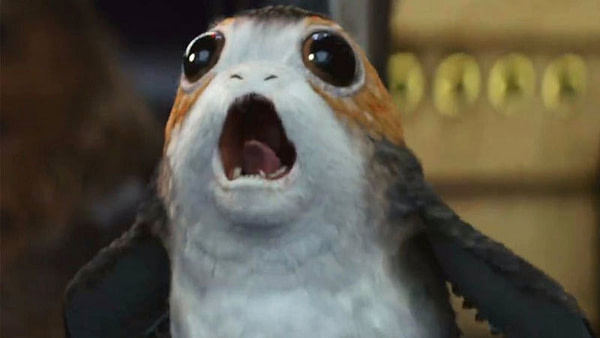 Enjoyed this article? Share it!