So the holidays are over, and you're staring at presents you didn't want that have been sitting in the closet for a few weeks. Chances are either you have good friends and family who threw in the receipt for an exchange, or you're going to visit your local shop to trade in some things you don't want for some cash to get what you do want. If you're looking at home media, we've got your back. Here are our thoughts on some of the home releases that crossed our doorstep over the past few months — you just might find something worth your while.
September
A Dark Song
IFC Midnight/Scream Factory
Released: 9/5/17
In the debut horror film from Liam Gavin, a desperate mother resorts to working with an expert in the occult to contact her murdered son from beyond the grave, but she wishes to take things a step further by bringing him back from the dead. This is a quirky cult classic for modern times with all the oddities you could ever want. The extra are pretty nice, too, as you get cast interviews, as well as interviews with Gavin and the director of photography. There are deleted scenes, the theatrical trailer, and storyboards for the film, too. A pretty good get if you like oddity horror flicks.
The Last Face
Lionsgate
Released: 9/5/17
The Last Face is an action film starring Charlize Theron and Javier Bardem that kind of got a lukewarm reception, but I wouldn't necessarily call it a bad film. As far as features go, though, it only has one called "Picturing The Last Face", which is just your standard featurette about making the film and nothing more. This one just isn't worth a buy — you'd be better off waiting for the stream.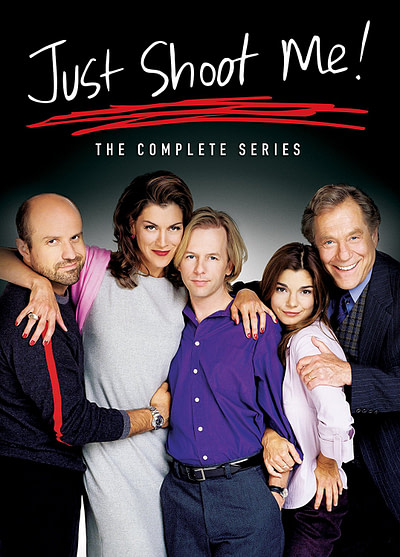 Just Shoot Me
Shout! Factory
Released: 9/5/17
Shout! Factory managed to score the rights to release Just Shoot Me! on DVD as a complete series, the first time it's been released as a whole since the series ended. There's nothing really special about the episodes themselves — they look as they did when they aired, uncut without all the syndication edits. You do get an interview with the series creator, commentary on a small selection of episodes, and a photo gallery of all the covers from the fictional magazine Blush from the series. It's a pretty good buy all things considered, but this seems more like a longtime fan purchase than anything else.
Dead Again In Tombstone
Universal
Released: 9/12/17
Danny Trejo returns along with Jake Busey to take on the role of Guerrero De La Cruz again for a sequel to Dead In Tombstone. The film isn't too shabby and makes Trejo out to be a better badass than he did in the first one. As far as the bonuses go, you get a making of the movie feature, a weird bit with Trejo getting into the character, deleted scenes, and commentary with the director. Not a super great combination of features, but not a bad set either. It's pretty much a middle-of-the-road purchase.
Drone Wars
Lionsgate
Released: 9/12/17
Drone Wars is a pretty simplistic film where the name says it all. Drones from space come to Earth and tear the place apart for everything its worth, all while humanity tries to fight back. This particular film has absolutely no special features; it's just the film and nothing else. A buy if you liked the film, but a hard pass if you can wait to stream it.
It Comes At Night
Lionsgate
Released: 9/12/17
It Comes at Night is an interesting little film that feels like a spinoff of the Taken film series, where Joel Edgerton will go above and beyond to protect his family, no matter the cost. This is basically a thriller film that borders on action, but not quite getting there. The features are pretty decent, as you get a "making of" featurette as well as audio commentary with director Trey Edward Shults and actor Kelvin Harrison Jr. If you genuinely liked the film, the DVD is worth buying for those extras.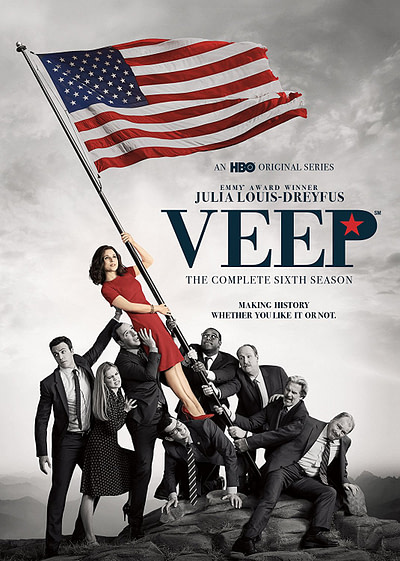 Veep: The Complete 6th Season
HBO
Released: 9/12/17
Veep is still going strong, with Julia Louis-Dreyfus showing she's still better at comedy that most of her contemporaries in a series that makes bad comedic politics seem almost reasonable compared to what we have going today. While owning the series is fine, the truth is the only thing the Blu-ray comes with is seven audio commentaries on random episodes and nothing more. If you're into commentaries, this is your bag. If not, stick with watching it on HBO Go.
Silicon Valley: The Complete 3rd Season
HBO
Released: 9/12/17
There's a lot on the table behind the scenes for Silicon Valley at the moment, and for all we know, Season 5 may be the last year, which could include some cast changes. This Blu-ray is the complete season, but the only bonus feature to come with it is deleted scenes. Much like Veep, I feel like HBO could have done more and chose not to. If you like deleted content, by all means, get it. But this is another series that could wait on HBO Go.
Captain Underpants: The First Epic Movie
DreamWorks
Released: 9/12/17
Captain Underpants is kind of a sleeper hit when it comes to kids films. This is actually a really awesome movie, and it's kind of a shame more people don't know about it. So for the fans who truly get it, this Blu-ray was packed with features that include a motion comic, guides to being a hero and a villain, deleted scenes, Weird Al Yankovic singing the main theme, Kevin Hart and Ed Helms doing stuff with fans, and much more. It makes for an amazing film for kids, and we highly recommend it for you to check out as adults as well.
Tales of the Teenage Mutant Ninja Turtles – Wanted: Bebop & Rocksteady
Nickelodeon
Released: 9/12/17
The last hurrah for the 3D Ninja Turtles series on Nickelodeon, this is basically a feature film that later got divided up into four episodes, featuring yet another crossover with the old-school Turtles from the '80s and all of their baddies who came along for the ride. You also get the exclusive "Ice Cream Kitty" music video for the song written by the voice of Mikey, Greg Cipes. This is a must-buy for TMNT fans and will tide you over until they finally get around to putting Seasons 3 and 4 on DVD.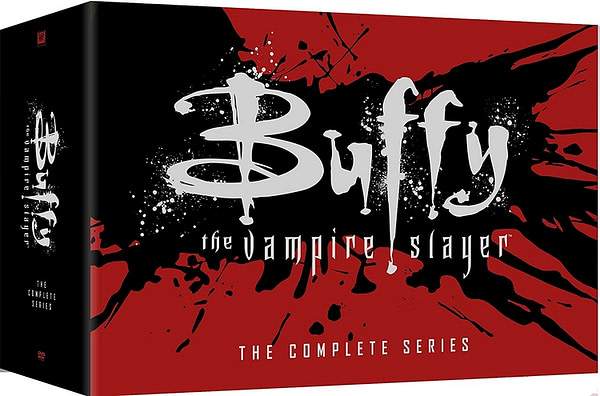 Buffy the Vampire Slayer: The Complete Series
20th Century Fox
Released: 9/19/17
For you Buffy fans who absolutely needed one of Joss Whedon's greatest TV series on Blu-ray, this is it. All seven seasons of the show have been cleaned up and put together into one giant box set to celebrate the show's 20th Anniversary. Being very blunt, if you already own Buffy Seasons 1-7, there's nothing new here. All the special features you had before are still intact; the only change is to the episodes themselves as they've gotten a bit of a spit-polish from their original broadcast. What is new is an exclusive Dark Horse comic and a cover coloring sheet, which are both pretty cool. Its a must-own for Buffy fans who want to see the series in a new light.
Firefly: 15th Anniversary Collectors Edition
20th Century Fox
Released: 9/19/17
Speaking of anniversaries, Firefly hit its 15th Anniversary in 2017. To celebrate, this Whedon series also gets an upgrade to Blu-ray. Aside from the cleanup like Buffy got, you get a new Firefly poster and character cards, a "Making of Firefly" featurette, a cast roundtable with Joss and some of the cast, deleted scenes, Alan Tudyk's audition, a gag reel, and a few other surprises we'll let you discover on your own. This is a must-own replacement to the DVD version sitting on your shelf in every aspect.
Cartels
Lionsgate
Released: 9/19/17
My oh my, we get a Steven Seagal film with Seagal way past his prime. There's a part of me that really wishes he was still Casey Ryback from Under Siege, but instead, we have middle-aged Seagal going after drug kingpins as an agent in the DEA. This film is just bad, but it does border on so bad you need to see it. Sadly, the Blu-ray release is just the film and nothing else beyond a digital download. If you like cheese, there's plenty here to go around, but maybe not for the price of the disc.
Ranma ½: OVA & Movie Collection
VIZ Media
Released: 9/19/17
Ranma ½ is probably one of the first anime shows that many North American fans of a certain age got exposure to (along with titles like Speed Racer and early Dragon Ball before Turner kicked the doors open). This little collection is 14 films and specials restored and cleaned up for Blu-ray, presented in old-school 4:3 ration as well as 16:9, with English and Japanese audio and subtitles. There aren't any special features to this, but considering what's included, the package kind of speaks for itself.
Girl in the Box
Lionsgate
Released: 9/26/17
Girl in the Box is one of those "based on a true story" films where the focus on the abduction of Colleen Stan in 1997, who was kidnapped for seven years and held against her will in a coffin-shaped box by a couple who had her fulfill their S&M fantasies. It's a gripping tale, but not for the weak of heart, as this one will mess with you a bit. There are no special features to this DVD, it is simply the film by itself. I'd recommend waiting for it to stream, unless you're a fan of Addison Timlin's work.
L.A. Confidential
20th Century Fox
Released: 9/26/17
Probably one of the more influential films of the late '90s and one of the big breakout roles for Russell Crowe before the '00s kicked in, L.A. Confidential was re-released by 20th Century Fox for the film's 20th Anniversary. This release goes all out with cast and crew interviews, the director's photo pitch, an interactive map, a music-only track, production notes, trailers and TV spots, and a few extra features. It makes a nice replacement for the original DVD releases sitting on your shelf. That is, if you can get over Kevin Spacey's involvement with the film, which some people currently can't.
The Devil's Candy
IFC Midnight/Scream Factory
Released: 9/26/17
Another modern cult horror film, The Devil's Candy features a metal-head dad moving to Texas with his wife and child for an unbelievable deal with grisly details attached. Free home if you can deal with the fact that it used to be owned by a demonic tenant before you. The Blu-ray comes with director's commentary, a short film called "Advantage Satan", a behind-the-scenes featurette about the visual effects, and a music video. Not a bad bit of features to what is basically a messed up and bloody film.
47 Meters Down
Lionsgate
Released: 9/26/17
47 Meters Down is an interesting addition to the shark movie genre, as a pair of divers sitting in a shark cage to observe them goes wrong and sticks both of them in danger as sharks attack the sinking cage. Leaving the two divers to figure a way out of their deadly situation. Aside from the truly horrifying premise as a nice thriller, you get a "making of" feature, as well as audio commentary with the writer/director and the producer. A pretty good buy for those of you who are Jaws fans.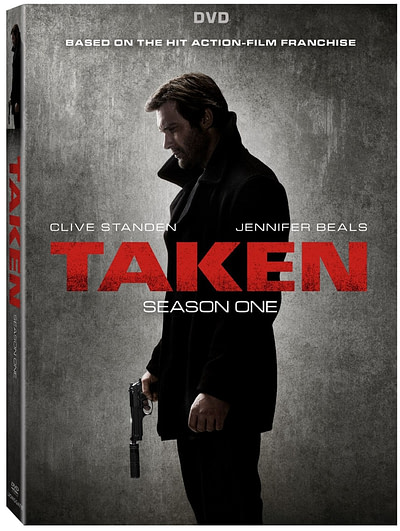 Taken: Season One
Lionsgate
Released: 9/26/17
The series you didn't know you wanted or needed until NBC threw it onto the schedule, Taken is a prequel to the Liam Neeson film franchise with Bryan Mills playing the main character. While you get the full list of episodes in HD and quality sound, the only extra you get is an on-set featurette, which you can probably find on YouTube. Unless you're obsessed with the the series, streaming is a better bet.
October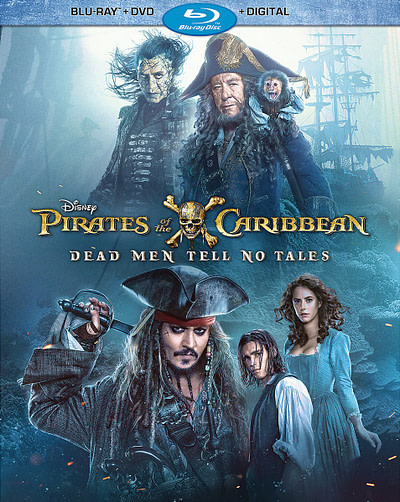 Pirates of the Caribbean: Dead Men Tell No Tales
Disney
Released: 10/3/17
Considering all the sequels that have been made, the Pirates series is at a point where the diehards will keep buying no matter what and the naysayers will crap on the film regardless. As far as the extras go, because it is a Disney film, they're chock full of goodies. You get a solid list of 10 featurettes about making the movie from different aspects, bloopers, deleted scenes, commentary, stills, and a few other surprises. This is a need-to-own Blu-ray for the fans.
Buffy the Vampire Slayer
20th Century Fox
Released: 10/3/17
To complete the Buffy collection and celebrate the film's 25th Anniversary, the original Buffy film has been remastered and cleaned up for Blu-ray. It's really cool to finally own it this way, but there aren't many features added to this as you basically just getting TV and theater spots along with a featurette on the impact of the film. It's a must-own for Buffy fans, but a coin flip for causal fans.
Vikings: Season 4 – Volume 2
20th Century Fox
Released: 10/3/17
I'm not a fan of breaking DVD sets up into parts. Vikings is a series that could have waited to give you everything in one set. If you're one of the hardcore fans that's already bought everything, this is an essential piece as it includes creator's commentary on specific episodes, deleted scenes, and a few featurettes. But if you're a casual fan, hold off. Wait for these guys to get it right and release everything as a single season instead of milking you for your money.
Naruto Shippuden The Movie Rasengan Collection
VIZ Media
Released: 10/3/17
If you're a Naruto fan, this is a must-own! You're getting four films in one with The Movie, The Will of Fire, Bonds, and The Lost Tower. There are some trailers and art galleries and an animated short, plus the opening and ending songs by themselves as extras. But considering the price for what you're getting, this is an absolute steal! VIZ could have broken these up into four different sets, but they didn't. Buy them as one and run!
The Wizard Of Lies
HBO
Released: 10/3/17
An interesting film to come out of the HBO catalog as they look at the world of Bernie Madoff with Robert De Niro in the lead role and Michelle Pfeiffer as his wife. I really enjoyed the film and had no real issues with the content itself, but the Blu-ray was a little lacking as it only contained interviews with the cast and crew. It's definitely worth watching, but depending on how much you're interested in this story will be the deciding factor of whether to buy it or not.
The Son: The Complete First Season
AMC
Released: 10/3/17
The Son was kind of a sleeper hit for AMC. It had good promotion and a pretty good story, but for some reason, it seemed to get lost in the shuffle of The Walking Dead and Preacher. You get the whole season in glorious HD, but as far as special features go, you just have deleted scenes. No commentary or other features to be seen. It's a pretty good show and Pierce Brosnan does great work in it, but this is 50/50 on a full purchase.
Jackals
Scream Factory
Released: 10/3/17
Jackals is what I imagine a film adaptation of Dead By Daylight might be like, as you have a home invasion theme tied to horror and thriller elements with people all in masks. It feels a little like a B-movie thriller at times, but for horror fans, it might get the job done in the suspense department. Aside from cast and crew interviews as well as trailers for the film, you get commentary from the director and writer of the film. No outtakes or deleted scenes to be had, but that's about par for the course with these films.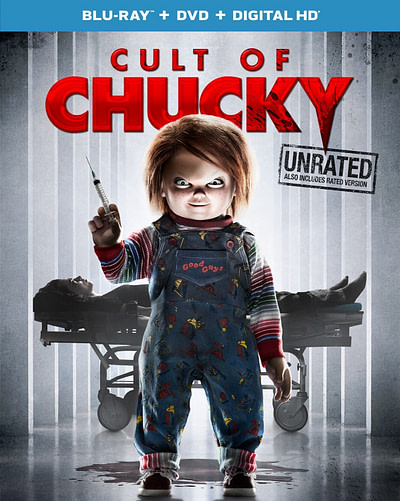 Cult of Chucky
Universal
Released: 10/3/17
Did the world really need another Chucky movie? Universal thought so and released the film last year with a Blu-ray following soon behind. The film itself is what you might expect, and there isn't much to write home about, but for what it's worth, you're getting a laundry list of bonus content on the disc. You get deleted scenes with commentary, inside the Cult of Chucky, the different incarnations of Chucky, and commentary on the film itself from the crew. This is one of those films where if you're going to buy it you'll buy it, but at least those buying it will get their money's worth.
The Survivalist
Shout! Factory/IFC Midnight
Released: 10/3/17
The Survivalist is an interesting addition to the IFC Midnight catalog, as it puts a post-apocalyptic survivor in the position of helping out a mother and daughter who seem suspicious from the onslaught, with even more reasons to not know what to do with one's self in a world where everyone wants what you have to survive. There's a few short films inside, a making-of featurette, and a trailer for the film, but not much else. You can flip a coin on this one depending on what you thought of the film.
The Poughkeepsie Tapes
Scream Factory
Released: 10/10/17
Ten years after the film was released, Scream Factory managed to get the rights to publish The Poughkeepsie Tapes on Blu-ray. This is a cool horror-thriller based around a serial killer in upstate New York who left tapes behind of the sinister deeds he had committed for you to watch. This release comes with interviews with cast and crew, as well as the theatrical trailer, but not much else. It's a coin flip for average viewers to but, but a must for horror fans of the '00s.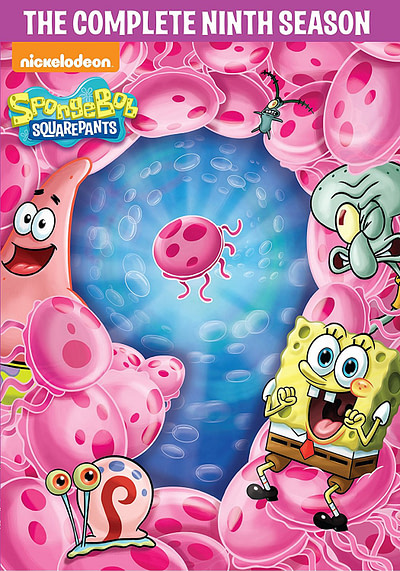 Spongebob Squarepants: The Complete Ninth Season
Nickelodeon
Released: 10/10/17
Still going strong after all these years, Season 9 was stretched out over the course of four years from 2012-2016. Now you're finally getting every single episode to run during that era, including a bunch of bonus content in shorts and specials that were done online and during commercial breaks. And of course special features like the Krabby Patty Jingle in full. This one is kind of a no-brainer for fans of the show, as you can enjoy it with your kids and get all the adult jokes hidden within.
Armed Response
Lionsgate
Released: 10/10/17
Wesley Snipes returns to leading man form in this action film from Lionsgate, which basically has him in charge of an elite team who need to break free from a military compound after an unknown threat traps them there. You only get one featurette from this DVD, which is "Inside the Minds of Armed Response". It's basically a look into the characters and what drives them. That's about it; it's up to you and how much of a Snipes fan you are to determine whether to buy it or not.
Impractical Jokers: The Complete Fifth Season
Warner Bros./ TruTV
Released: 10/10/17
Whether or not you like the series, there's really no denying that the crew behind Impractical Jokers have become comedic gold for cable television. This is the complete 26 episode run of the fifth season, complete with deleted scenes, inside jokes between the hosts, and the British Invasion Special they filmed mid-season. There's some good content on here that you just can't stream, so if you're a fan of the series, this is a must-have.
American Gods: Season One
Starz
Released: 10/17/17
Where to even start with American Gods? The series received so much acclaim during the first season that it's hard to encapsulate what it truly means as far as great television. Oh, and we got Gillian Anderson channeling David Bowie from the great beyond, which in itself is worth watching. This set comes with a slew of features including a documentary about making the series, the gods themselves, comparing the book to the show, audio commentaries, and more. Hands down a must-watch show, and you might as well snag the Blu-ray while you're at it for the bonus content.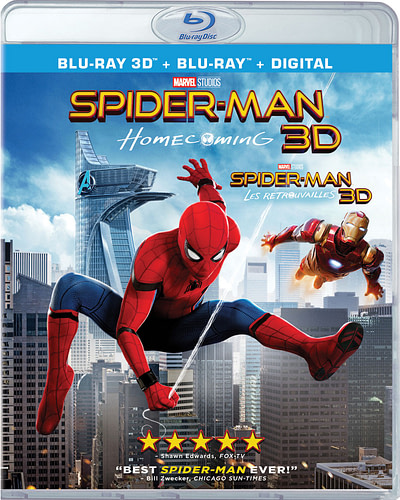 Spider-Man Homecoming
Sony Pictures
Released: 10/17/17
Spider-Man Homecoming is a perfect example of what happens when you let other people play with your toys: sometimes you get better stories than what you thought up. You don't need me to gush on the film itself, and because you know it's a Marvel-related project, I don't need to behind to list all the hours of extras on here like deleted scenes, gag reels, commentary, and featurettes about fixing Spider-Man. The best, however, is seeing all the unused Captain America PSAs. An absolute must-own for MCU fans.
America: Promised Land
Lionsgate
Released: 10/17/17
In a fitting bit of timing, America: Promised Land serves as a documentary about how America came together as a land of immigrants, as well as exploring what drove each and every demographic not native to this land across the ocean to find a new home here. It's a pretty good doc produced with the History Channel, but there's no bonus content to be seen. I suggest snagging it if you like having something around for historical nature of where you may have come from.
Shot Caller
Lionsgate
Released: 10/17/17
Shot Caller isn't too bad of a film, even though it carries with it some standard film tropes about family man behind bars, it takes a bit of a swerve when he joins up with a gang for protection rather than trying to do the whole "loner" bit. As far as the features go, you have some director's commentary and an "Inside Job" featurette, but that's about all there is. If you dig on Nikolaj Coster-Waldau from his Game of Thrones tenure, you'll probably dig the film.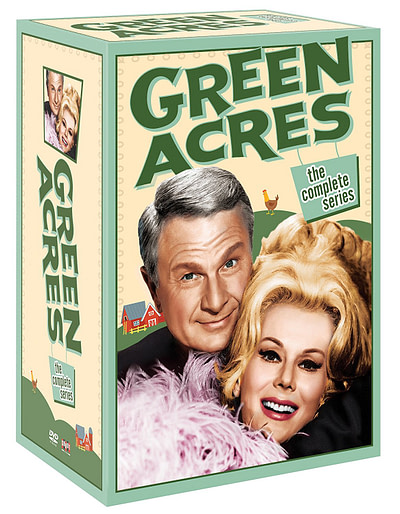 Green Acres: The Complete Series
Shout! Factory
Released: 10/17/17
Green Acres was once one of the greatest sitcoms on the airwaves before the great "Rural Purge" hit the airwaves, bringing CBS some of their highest numbers at the time. The story of a city lawyer turned farmer who brought his posh wife to the sticks. This is the complete series cleaned up and presented in color and unedited from syndication. You get some cool bonuses in the original pilot, radio episodes, a photo gallery, and two different featurettes focusing on the history of the show from different perspectives. If you have a grandparent who's hard to buy for, this would make a nice present.
The Good Place: The Complete First Season
Shout! Factory
Released: 10/17/17
A surprise hit on TV right now, The Good Place has the return of Ted Danson in a leading role and Kristen Bell finding a new role beyond the typecast Veronica Mars she's been compared to in TV projects ever since. The special features are pretty adequate for a first-season show, including a live table read, a gag real, commentaries on select episodes, and a look at the visual effects in the show. If you enjoyed the first season, then this needs to be added to your collection.
Step: A Real Life Story
20th Century Fox
Released: 10/17/17
This is a movie based on a true story about a group of women in the inner city high school system of Baltimore who stepped up and won a championship for their high school dance team. We're sure there's some embellishments in here like all biographical movies, but who cares? It makes for an awesome film. You get director's commentary, deleted scenes, a music video, a look at the real women who did this, and more. A nice bio-flick if you're into them.
Hunter X Hunter: Volume 3
VIZ Media
Released: 10/17/17
Another awesome anime release from VIZ Media, Volume Three covers episodes 27-50 as Gon and Killua head to Heaven's arena to train and all the insane adventures they have through was is essentially an entire season's worth of episodes. There's an art gallery and trailers, along with English subtitles and translation, but not much else. We recommend it because that's a hefty collection of episodes in one set that you shouldn't pass up on.
Mystery Science Theater 3000: Volume VI
Shout! Factory
Released: 10/17/17
Another chapter in the MST3K revival tour as Shout! Factory are taking all the old Rhino releases and giving them a good cleaning and re-releasing. These are the original DVDs from the first volume six, with an added bonus of having an interview with Rick Prelinger as bonus content. This is a no-brainer for MST3K fans — you NEED to own this to complete the soon to be finished Shout! Factory collection of releases.
War for the Planet of the Apes
20th Century Fox
Released: 10/24/17
The culmination of everything we had hoped for since the first trilogy — it's like the Star Wars prequels, only with a better payoff. The final chapter has a lot of great work and story foundation that paves the way for, if they really wanted to, a new set of Apes movies from the original trilogy (only, you know, no Tim Burton). There's a bevy of special features thrown on this release including commentaries, tons of deleted scenes, a "making of" feature, a look at the music, exploring Cesar's character, an art concept gallery and more. This is one you absolutely need if you love the series.
Teen Wolf – Season 6 – Part 2
20th Century Fox
Released: 10/24/17
Yet another example of 20th Century Fox breaking seasons into pieces as a cash grab (see Vikings above). What's more, the only special features inside are a gag reel and a farewell to the series. We recommend passing on this unless you absolutely need it, wait for MTV or FOX to release the entire series as a whole.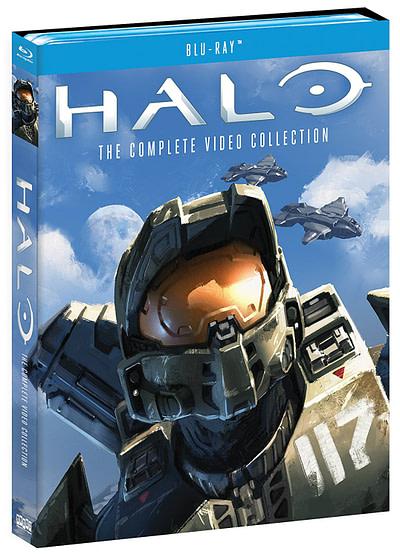 Halo: The Complete Video Collection
Shout! Factory
Released: 10/31/17
If you've been dying to own every single video produced for the Halo franchise to date in one collection, Shout! Factory has a product for you. This collection covers the earliest Halo videos like Halo Legends and Halo: Nightfall all the way to Halo 4: Forward Unto Dawn. This thing contains every special feature you could ever want with special looks at all the games and the series themselves. This is basically as definitive a collection you're going to get, which makes it a must-own for all Halo fans.
November
Darkness Rising
IFC Midnight/Scream Factory
Released: 11/7/17
Darkness Rising is one of those movies where you can tell it was a passion project that didn't get the love it deserved. Don't get me wrong, the concept of an evil spirit in a home messing with people and driving them to murder is cool, but the execution on this one is a little flawed. That sadly includes having no passion forextras, as you're getting just the film on this one.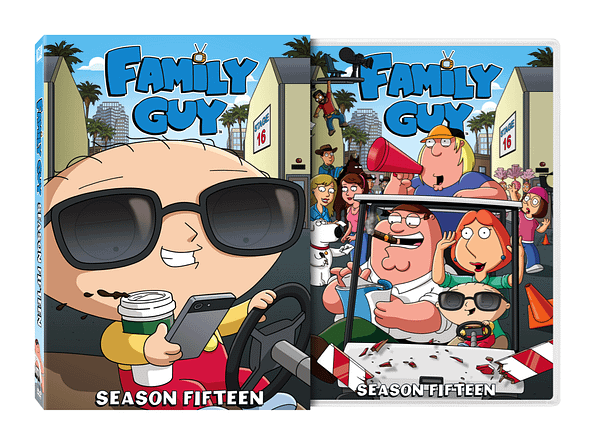 Family Guy: Season 15
20th Century Fox
Released: 11/7/17
Fifteen years of Family Guy! Who would have thought it would still be on the air? But much like The X-Files and The Simpsons used to be (and still are), the show has become a staple of the Sunday lineup for Fox. Season 15 is the last year with Adam West, and they remind you about it with a loving tribute in the special features, as well as remembering Carrie Fisher and some deleted scenes. But that's about it, which kind of sucks, because you'd assume that cast could do some audio commentaries for this. If you love the idea of those features, go ahead an get it. Otherwise, I say just stream it on Hulu.
Gun Shy
Lionsgate
Released: 11/7/17
Antonio Banderas has a bit of a hit-and-miss quality to him when it comes to films. When he gets a good role, he is great. When he gets a poor role, its painful to watch. Sadly, Gun Shy falls into the second slot. I really wanted to like this film, I really did — but there's just too much about it that makes me cringe as he plays a rock start trying to save his wife (Olga Kurylenko) in Chile with "hilarious" results. There's a couple featurettes on this DVD, but nothing special to write home about. This is a hard pass.
Killing Ground
IFC Midnight/Scream Factory
Released: 11/7/17
Much like Darkness Rising, Killing Ground is another passion project that needed some love, but this one actually looks a lot better than the previous. It's basically a vacation gone to hell as they encounter psychopaths who wish to make their time camping a nightmare, which is always a scary notion as we do a lot of our horror dirty work in the woods. Yet again, this is just the film with no extras, so be aware of what you're getting.
Cars 3
Disney/Pixar
Released: 11/7/17
No matter what you may think of the Cars series of films, they're still Pixar creations and they rank pretty high compared to a lot of the other stuff that gets released around them. So while the film itself might not be anything special, it's far better than some of the other films you could get your kids. The UltraHD version we received looked beautiful in 4K, and came with a laundry list of special features that included deleted scenes, commentary, the "Lou" short film, and a dozen special featurettes. This is well worth a buy, because your kids will enjoy it and it has hours of specials to keep them entertained.
Atomic Blonde
Universal
Released:11/14/17
I'm one of the many who absolutely loved Atomic Blonde. I fell in love with the premise, the characters, the story, the action. I was floored by it all. I get why some people don't enjoy it, but who cares — this is basically dumb fun as you watch The Coldest City graphic novel be brought to life. The features on this are fantastic as you get deleted scenes, extended cuts, a look at Berlin, commentary with the director and editor, even slow-motion commentary with the director as they planned out action scenes. A must-own if you love the film or the comic it was based on.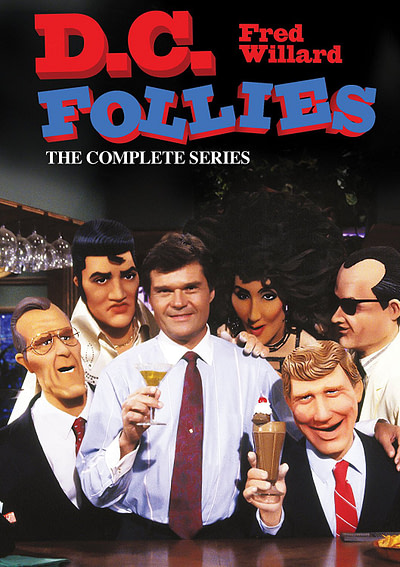 D.C. Follies
Shout Factory
Released: 11/14/17
D.C. Follies is the American version of Spitting Image, which was a 12-year running program in the U.K. During the '80s and '90s where they made disgusting puppets of celebrities and politicians to make fun of them. The show has Fred Willard playing a bartender at a local pub in D.C. Where celebs and politician puppets come to hang out and crack wise, but unlike Spitting Image, the puppets actually look good, because they were made by Sid and Marty Croft (H.R. Pufnstuf). Was someone afraid of making the wrong people angry? Who knows! But we do know that this DVD set is all 44 episodes and no bonus content. Basically, this is a must-own for people who remember the show fondly and are tired of watching clips on YouTube.
Brigsby Bear
Sony Pictures
Released: 11/14/17
I wish I knew what to make of Brigsby Bear. Its an adorable little film from the mind of Kyle Mooney from SNL, and its got some impressive cast members in Claire Danes and Mark Hamill, but there's a lot to take in here as the film is basically a "what would a Sesame Street super fan do if the show was canceled" scenario. The Blu-ray, however, has a ton of extras that make this worth a purchase if you dig the movie. This includes a gag reel, deleted scenes, extended content, a "lost episode" of the fictional show, commentary with the writers, and a few featurettes.
24: Legacy
20th Century Fox
Released: 11/14/17
24: Legacy is kind of a coin flip for a lot of fans. Yes, it is basically a spinoff series of the original, but it doesn't totally rely on the original series to make it what it is. It can stand on its own. Sadly, there's not a lot of features in this release as it only has a featurette about "living on" and some deleted scenes. It's up to you if this is worth your money, but we say if you don't care about those additions, you can stream it just fine.
Hamilton: Building America
Lionsgate
Shout Factory
Released: 11/14/17
As much as I would have liked this to be a film adaptation of the hit musical, it's not. This is a documentary look at the man himself with some scenes acted out by a cast of extras, though no one notable is featured here. That's a shame, because even Drunk History can get someone to play Hamilton. This is just a pure history lesson from the History Channel with no special features beyond the film itself. Might make for good educational viewing, but little else, unless you're really into Alexander Hamilton.
Amityville: The Awakening
Lionsgate
Released: 11/14/17
Amityville: The Awakening feels like a cash grab to milk whatever is left of The Amityville Horror that they can. This film is not all that fun or scary, it's just here for shock value and trying to make a bad story seem better by tying it to an established property. The only thing this Blu-ray includes is a making-of featurette that is actually more interesting than the film itself. This is a hard pass, trust us!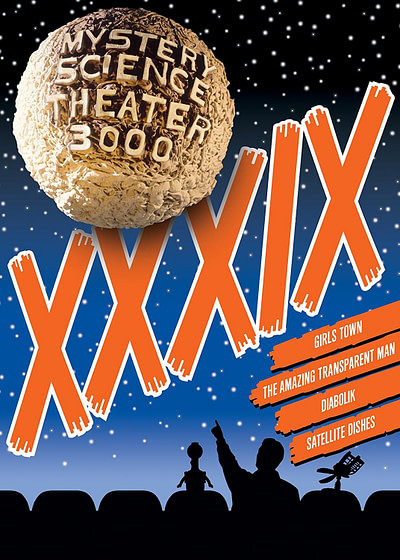 Mystery Science Theater 3000: Vol. XXXIX
Shout! Factory
Released: 11/21/17
All good things must come to an end, and sadly, Volume 39 is the last volume of MST3K from Shout! Factory of the original series run — mainly due to the fact that they just can't get the rights to any of the remaining films. I'm still holding out hope for another five or six volumes in the future when that's all cleared up, but for now, this is a nice note to end on.
You get four films: Girls Town, The Amazing Transparent Man, Diabolik, and Satellite Dishes from various points in the run of the series, will special features to accompany all four films. You also get the Joel/Mike segments form all of the episodes they couldn't get the rights to, just in case, making this thing jam-packed with content, as well as the original Poopie Reel as a bonus fifth disc featuring all of their bloopers. A must own for fans of the series, hands down!
Valerian and the City of a Thousand Planets
Lionsgate
Released: 11/21/17
I have mixed feelings about Valerian as a whole. I know the source material, I like the director, I like a lot of the visuals and story in this film. I can't relate to Dane DeHaan or Cara Delevingne at all and just don't believe them as the characters in this setting. DeHaan was great in Chronicle and Delevingne was good in Suicide Squad, but here they're just not a great match here. The Blu-ray doesn't do much to cover that up, however, as it's mainly a bunch of visual featurettes and a couple trailers, but no commentary or deleted scenes or anything to make the disc seem worthwhile. Lionsgate had a good chance to make this an amazing release and miss the mark.
Good Time
Lionsgate
Released: 11/21/17
Good Time is a Robert Pattinson vehicle — basically an excuse to make him an action star as a man who tries to break his brother out of jail. No matter how many times I watch this, I just can't take Pattinson seriously because I'll always see a sparkly vampire, but I know others who would dig this film a lot. As far as special features go, you get the audio commentary with the director and crew, a music video, and a look at the film featurette.
American Assassin
Lionsgate
Released: 11/21/17
American Assassin is the Michael Keaton action flick you didn't know you wanted as he and Dylan O'Brien take part in a CIA investigation to uncover what's happened with a series of killings. As you might guess from the title, there's a lot of suspense that eventually leads to shooting and explosions, and is actually kinda fun to watch. The extras include a Q&A at the Alamo Drafthouse, a behind-the-scenes look at the film, examining stunts, and a few other little bonuses. This is a nice action film that may not be at the top of the list, but it makes for good viewing.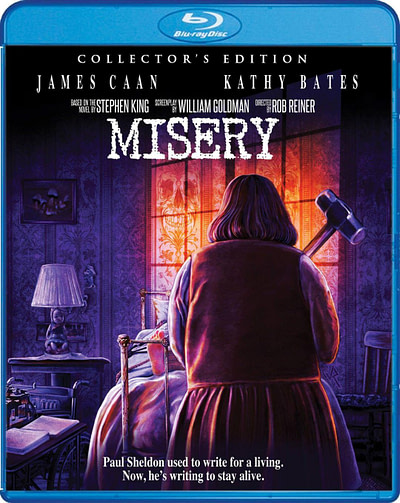 Misery
Shout! Factory
Released: 11/28/17
The epic tale of fandom gone wrong, and the movie that made Kathy Bates one of the most feared women on the planet and one of the best actors in Hollywood. The Stephen King classic turned into a film is finally seeing a proper Blu-ray release with so many features that you'll be watching this thing for days. We're talking commentary, 4K restoration, interviews with cast and crew including Rob Reiner, audio commentary, trailers, and several featurettes! This is a must-own for horror fans, without question.
Acts of Vengeance
Lionsgate
Released: 11/28/17
Another Antonio Banderas film that misses the mark as the plot tries to make him feel like am killing machine while also taking a vow of silence as he hunts down his family's killer. Nothing about this film makes any sense, and felt like a total waste of time. It only has one special feature, which is just people talking about the film with little insight beyond the idea of "yeah, we made a film!" This is a hard pass!
December
Silent Night, Deadly Night
Shout Factory
Released: 12/5/17
This is one of the classic psycho killer films from the '80s as people in a small town run in terror from an ax-wielding character dressed as Santa. It's actually a pretty cool release because you get the original version and the unrated version, with a ton of content left on the chopping room floor put back into the film and made new again. And yes, it is even more messed up than the first one. The original film disc gives you trailers and radio and TV spots, but the unrated disc gives you the works when it comes to a Blu-ray release. Horror fans need to own this one regardless.
Fargo: Year 3
20th Century Fox
Released: 12/5/17
Ewan McGregor stars in the primary role for Fargo's third season on FX, technically pulling double duty in two different roles. This DVD set gives you the entire series with half a dozen features, but sadly none of the usual ones you would see in a set like this. They took a lot of time explaining the world of Fargo, but offered nothing in deleted scenes or commentary.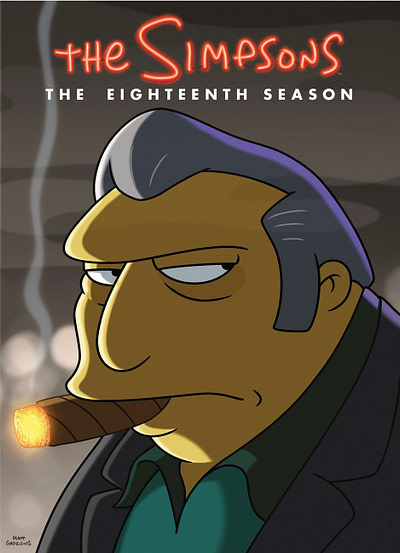 The Simpsons: The Eighteenth Season
20th Century Fox
Released: 12/5/17
A while ago we were told that The Simpsons seasons 18 and 19 would never be released on DVD because of the cost and waste of making them. Then fans got outraged, so Fox caved and released them anyway. And thankfully they did because this is like any season of the show as it is packed full of special features and commentaries from the people behind the show. You're going to buy it even if you're not a Simpsons fan past season 12 or so, simply because this is the ultimate collection of Simpsons stuff they do to make the series more in depth for fans.
Tales of the Teenage Mutant Ninja Turtles: The Final Chapters
Nickelodeon
Released: 12/12/17
This is actually a pretty decent collection from Nickelodeon, as you're getting ten episodes spanning over three different story arcs. These are essentially the last stories for the series and will probably be the last DVD releases until they finally come together and put the last few seasons together as a whole. There's no special features on these discs, you're just looking at the episodes, but it's a nice DVD to tide you over until it all comes out as one collection.
Trip to Spain
Shout! Factory
Released: 12/12/17
Do you miss listening to Steve Coogan and Rob Brydon give each other hell while they drink? Good news! They made yet another called Trip to Spain, and it is hilarious in the British sense. There's no special features to be seen, but the film is quite good, so it's purely a judgment call if you liked their previous stuff or not.
Detroit
20th Century Fox
Released: 12/12/17
Detroit is a hard-to-watch retelling of an incident that happened in one of America's biggest and now-crumbling cities through the eyes of director Kathryn Bigelow. The film looks at a 1967 incident where police raided a party at an unlicensed for returning black veterans. What results is one of the darkest days the city has ever seen and what happened to everyone involved. This is an amazing film with features that go in depth over the real incident, and is a must-own if you wish to know about a truly horrifying time in 1960s America.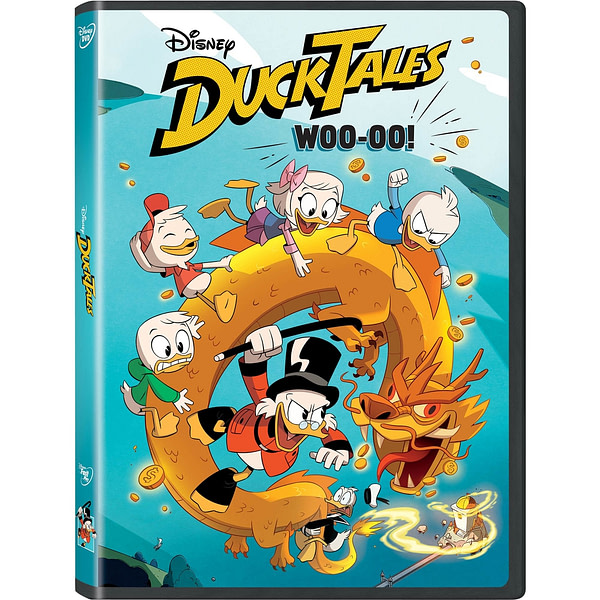 DuckTales Woo-oo!
Disney
Released: 12/12/17
The first of two Disney direct-to-DVD animated films during the holidays, this one is basically an origin story for the DuckTales series, complete with it's own adventure. To be clear, this is basically the first two episodes of the series turned into a mini-film with no bonus features. While its cool to have, we recommend waiting for the entire season to be released first.
Tangled: Queen for a Day
12/12/17
Released: 12/12/17
Much in the same vein as DuckTales, Queen for a Day is a couple episodes of Tangled: The Series tied together to form a new mini-film as Rapunzel becomes a temporary leader while the King and Queen go out for their anniversary. Yet again, no bonus features to be had on this one, so best to wait until they put the entire series on DVD first.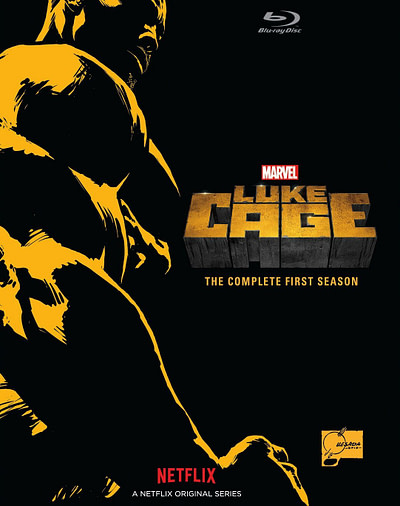 Luke Cage: The Complete First Season
Netflix/ABC Studios
Released: 12/12/17
Probably one of the best interpretations of the character you'll ever seen done on TV or film, the Netflix version of Luke Cage was just phenomenal. The actors, the story, the setting, the tie-ins to the already established MCU — this thing had it all and should have received much more acclaim than it did before. The primary reason to purchase this is for a special feature called "Offstage at Harlem's Paradise" where the cast have a roundtable discussion about it all. If you need that, then you need to buy this. If you don't, it's cool, because it's still on Netflix for you to watch.
The Strain: The Complete Series
20th Century Fox
Released: 12/12/17
The Strain was one of the more interesting dramas on FX that didn't have the words "American" or "Horror" in the title. People try to survive in a world where people are basically becoming vampires due to a virus, and the show spends four seasons trying to figure out how to stop it. Some like it, some don't, but it did well on the network. This is absolutely everything in one box set. Every episode, all the features that came with the original seasonal releases, bonus materials to complement them — everything! This is the end-all-be-all release for The Strain until we find some new media format to release it on.
Game of Thrones: The Complete Seventh Season
HBO
Released: 12/12/17
This is the first season of Game of Thrones since the Red Wedding where I felt like the training wheels had finally been taken off and we got a glimpse of what real hell on earth looked like! Even before getting to the special features, this is a must-own from HBO. You get an in-episode guide, history and lore lessons on the series, a look into making everything from an artistic standpoint, commentary on all the episodes, and a look into Westeros with the bonus disc. There's little to question about this release if you're a GoT fan, you need to own it.
Leatherface
Lionsgate
Released: 12/19/17
Just what fans of The Texas Chainsaw Massacre wanted: an origin story. This is not good. It isn't terrible, as there are some scary moments in here, but this film is just shy of mediocre. It's hard for me to understand why we needed this or why it was made, but here it is. As far as features go, you get a "making of" and some deleted scenes, but that's about it. I recommend passing on this, unless you love B-movie bad kind of films.
Manhunt Unibomber
Lionsgate
Released: 12/26/17
This is, simply put, a more creative perspective of the search for the Oklahoma City Bomber, Ted Kaczynski, through the eyes of FBI profiler Jim Fitzgerald. The upside is you get Sam Worthington and Paul Bettany, the downside is you have Kevin Spacey producing it. There's a few featurettes in here about the making of it, as well as a trailer, but nothing else.