The 60th Annual Grammys are happening today, and that means hours upon hours of awards being presented. Several (we mean literally dozens) of the awards are given out in a separate ceremony that is not televised in the primetime slot, and that happened just a little bit ago.
Congrats Best Spoken Word Album – 'The Princess Diarist' #CarrieFisher #GRAMMYs

— Recording Academy / GRAMMYs (@RecordingAcad) January 28, 2018
Perhaps one of the most interesting turns of the awards this year (although who knows, the prime time awards could still be a wash of fascinating performances and moments) was the winner for Best Spoken Word Album.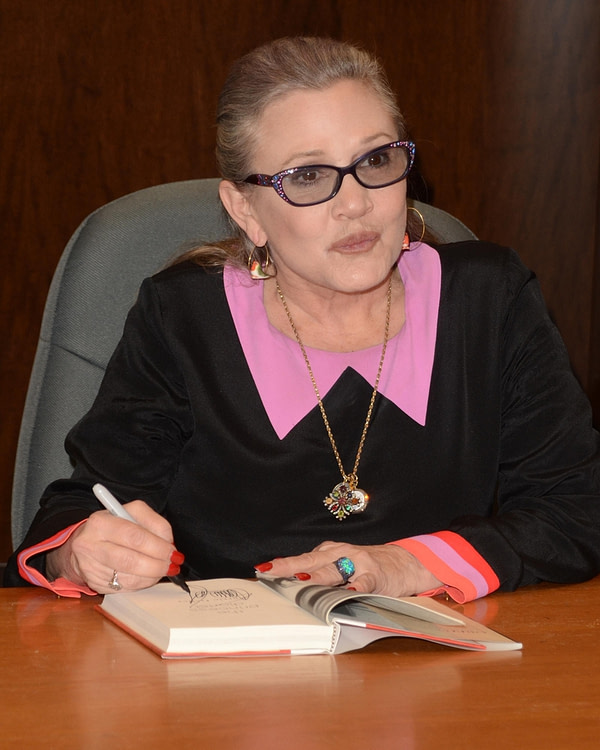 Carrie Fisher, who did the audiobook version of The Princess Diarist (one of the many delightful autobiographical works from the late actress) was awarded the golden gramophone, beating out Mark Ruffalo and Bernie Sanders, and Neil deGrasse Tyson in the same category.
If you haven't read the book and are a fan of the departed Fisher, you really should.
Carrie's daughter Billie Lourd posted this over on instagram after the announcement of the award:
Mark Hamill tweeted about the award too:
CONGRATULATIONS to my #GRAMMY-winning #SpaceSis!!! #AlwaysWithUs #AlwaysAWinner #CarrieOnFOREVER https://t.co/O6kpr8CL3R

— Mark Hamill (@HamillHimself) January 28, 2018