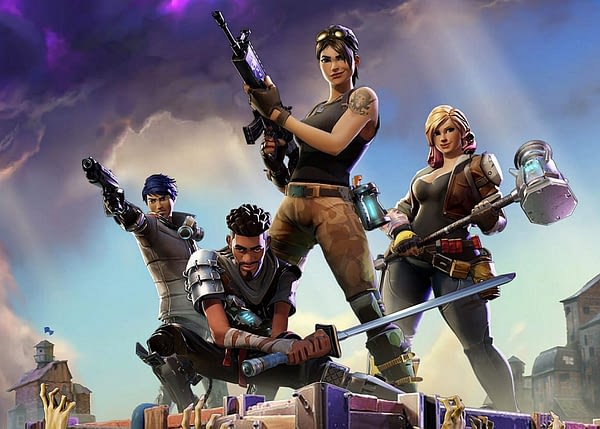 There are no definite plans for Fortnite to appear on the Nintendo Switch, but there is interest from a key member over at Epic Games that could make it happen. Specifically, Epic Games worldwide creative director Donald Mustard has responded positively when asked if Fortnite might be joining the legion of games making their way to the hybrid console.
Responding to a question on Twitter, Mustard said he wants to see Fortnite on the Switch eventually.
Yes. Yes I am. Hopefully we do that at some point!

— Donald Mustard (@DonaldMustard) January 25, 2018
Interest in hosting a game on a specific platform doesn't mean it'll happen, but it is the first step. And may developers have found the Switch to be a great platform for their games with some indicating that their games sell better on the Switch than any other platforms, while others find their games perform just as well on the Switch as they do on Xbox One or PS4.
Epic recently announced the studio is slowing development on Paragon to focus more on Fortnite so its obvious the studio has the time and resources to make a port of Fortnite, especially as they begin focusing on it more than their other games.
The Dark Souls Remaster, Dead Cells, and Aegis Defenders are all headed toward the Switch in the coming months.
Fortnite is currently available on PC, Xbox One, and PS4.