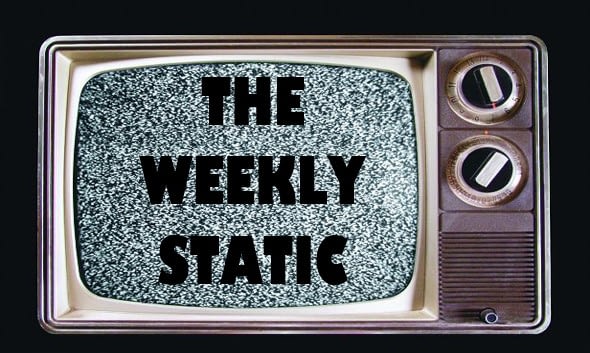 Welcome back! It's The Weekly Static, so that's what you call us. That or – uh – "His Weekness", or – uh – "Weeker," or "El Weekerino," if you're not into the whole brevity thing. But first? I need you to look me in the eye and put your hands on top of the table – nice and slow-like – just so I can see 'em. Don't make me have to go for my…
The Weekly Static is our righteously desperate-yet-endearing look at the past week in the land of the networks, cable, streaming, smoke signals, cloud formations, and shadow puppets from what an interesting, unique and entertaining perspective. At least that's how it reads on paper, so let's see how this goes… So what exactly is the moral of this little story? It's pretty simple:
● Offer a blunt, honest perspective on a handful of random TV news posts from the past week that also highlights your relentless team of news-thirsty Bleeding Cool writers and the quality work they do. My views are my views and not a reflection of the opinions of those who wrote the article. Translation? I own what I say 110%.
● Spotlight a news item we missed, but we're pretty damn sure you'll find it interesting.
● Feed my voracious ego with copious amounts of praise, adulation, social media shares, pizza, Superman Funkos, Eisner Awards, write-in votes for the 2020 U.S. Presidential Election (still not letting that one go) and a lifetime supply of Little Debbie chocolate pudding pies (because they're that damn good).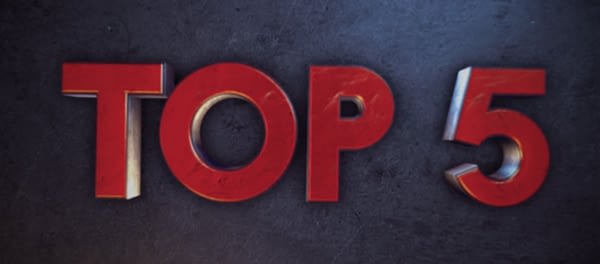 Sam Rockwell Drops F-Bomb on SNL: Nation Mourns, Vows to Rebuild
It's Sadly Official: Paige Will Not Be Able to Compete in the Royal Rumble
Watchmen's Damon Lindelof Renews with Warner Bros. TV
Heathers Red Band Trailer Offers First Look at Shannen Doherty
Starz Petitions FCC for a Big Apple Return to Optimum

History Sets Global Soccer Programming Extravaganza in Run-Up to World Cup (EXCLUSIVE)
"The History channel is capitalizing on the global appeal of soccer with 'History of Football,' two weeks of worldwide and localized programming celebrating the beautiful game in the run-up to this year's World Cup. It's the channel's biggest-ever programming initiative.

David Villa – a World Cup winner with Spain and former Barcelona player – will feature in some of the original programming and will also serve as global ambassador for the event, promoting it to his 28 million social media followers. Considered a student of the game, the Spanish former player said of 'History of Football': 'It gives my fellow players, coaches, and myself an opportunity to talk about what the game means to us and also to relive so many incredible memories.'"