Microsoft's Aaron Greenberg says that according to not-yet-released NPD numbers, the Xbox One had one of its best Decembers ever, beating the PlayStation 4.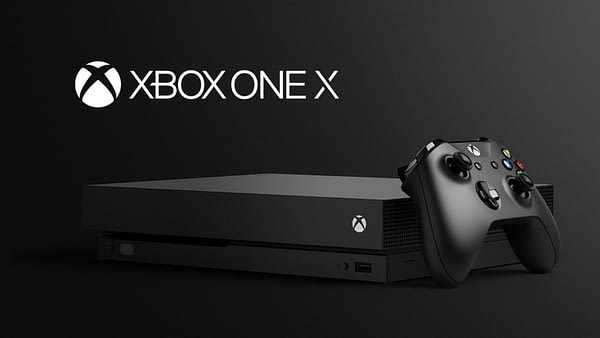 As console sales go, the battle between PlayStation 4 and Xbox One seems to have plateaued a little. While the PlayStation 4 famously was initially rumoured to be selling more than double the Xbox One around launch, in recent years, that seems to have come somewhat even with both consoles taking different months of the year in terms of sales over each other.
Well, the all-important Holiday month of December has been and gone, and while we don't have access to the numbers yet, it seems we have a look at how each console did relative to each other. This comes by way of Greenberg (Via GamesIndustry.biz) who tweeted out Xbox's performance. Unsurprisingly, the red-hot Nintendo Switch took the month, but Xbox ended up beating out PlayStation 4 in the end, too. Greenberg claims that this meant Xbox had the most console share for December in its history. He said:
Thank you to everyone who helped support @Xbox One this holiday, @npdgroup just reported our highest Xbox One December console share ever, looking forward to a big 2018! 🙏

— Aaron Greenberg 🍗🔥🍳🙅‍♂️ (@aarongreenberg) January 11, 2018
Was trying to just thank folks for supporting us and the incredible success following the launch of Xbox One X. But yes Xbox outsold PS4 in December for Gen 8 consoles according to NPD data, while Nintendo also had a great month as Switch had most overall units.

— Aaron Greenberg 🍗🔥🍳🙅‍♂️ (@aarongreenberg) January 12, 2018
Now, of course, it is worth noting the Xbox One X came out fairly recently, which most certainly would have helped sales, being newer than its competitor the PlayStation 4 Pro. It's good to see Xbox One this year being fairly stable and competing with the PlayStation 4. Not all that long ago, that didn't seem very likely, but to their credit, Microsoft turned around the toxic cloud that hung around the console from its controversial reveal. That's good. All the consoles being healthy is definitely good for the industry.
(Last Updated
January 15, 2018 11:45 am
)
Related Posts