Comedian and writer Sara Benincasa is offering a reward for any reporter to ask, and have answered by President Donald Trump, a question about the relations between the United States and the fictional African nation of Wakanda that will be featured in February's Black Panther movie from Marvel.
Benincasa was inspired by seeing a tweet at the President jokingly asking about Wakandan immigration in the wake of last week's story about Trump calling Haiti and a group of African countries "shitholes" while discussing immigration with members of Congress in an Oval Office meeting.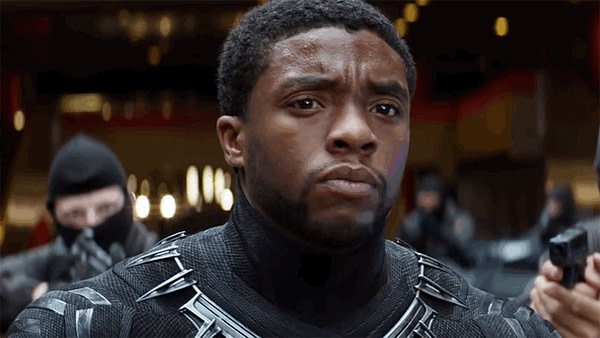 Trump's racism is the target of Benincasa's planned prank, but what will make it work is not Trump's racism, but his stupidity. The reward is $300 of Benincasa's own money, though she also promised to set up a tip jar for anyone else who wants to reward the prankster in the event someone is able to pull it off.
Read Benincasa's tweets below, and if you happen to be a journalist with access to ask the president questions, consider what you might do with an extra $300 for asking one innocent question.
https://twitter.com/SaraJBenincasa/status/952208167525498880
https://twitter.com/SaraJBenincasa/status/952208932830760961
https://twitter.com/SaraJBenincasa/status/952214548450238465
https://twitter.com/SaraJBenincasa/status/952215718489071616
https://twitter.com/SaraJBenincasa/status/952217499096948736
I love you, hardworking reporters. I believe the person who wins this prize could very well be a national star already, but I also believe in student journalists and small town reporters with gumption, grit, and a working knowledge of Wakanda sociopolitical issues. Yay news! pic.twitter.com/VpSdXSS77X

— Sara Benincasa (@SaraJBenincasa) January 13, 2018
https://twitter.com/SaraJBenincasa/status/952220215407882240
I've decided this thread needs a hashtag and that hashtag is #wakandagate. Use it, educate your journalist friends. The people need answers and I hope one brave journalist will make the inquiry on camera and get an answer on camera. This is your Frost/Nixon moment my babies! pic.twitter.com/dhQFiEFITh

— Sara Benincasa (@SaraJBenincasa) January 13, 2018
https://twitter.com/SaraJBenincasa/status/952235769120243712
https://twitter.com/SaraJBenincasa/status/952240524806664192
https://twitter.com/SaraJBenincasa/status/952266711712989184
The face of a woman quietly and serenely awaiting the inevitable sacred moment when she hears it is time to award the $300 #wakandagate prize (and pass along $$$ from kindly other donors to the noble journalist who does the right thing.) pic.twitter.com/rWlyglNeU5

— Sara Benincasa (@SaraJBenincasa) January 14, 2018
I'm realizing fewer folks than I thought are aware of the history of the sovereign nation of Wakanda. Here's a primer for journos – there are a few inaccuracies, as when the most technologically advanced society on earth is described as "fictional." https://t.co/NDojrX9Mh5

— Sara Benincasa (@SaraJBenincasa) January 14, 2018