A report currently making the rounds on the Internet suggests that Cyberpunk 2077 might finally be about to reemerge from the shadows.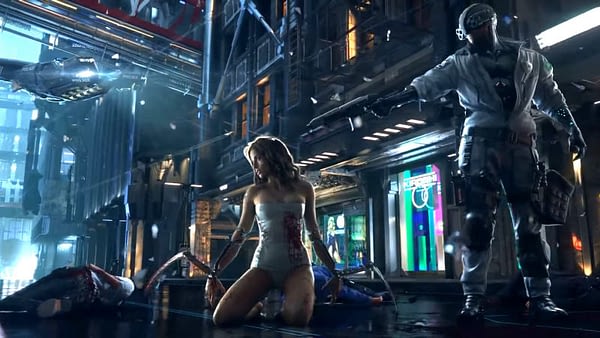 Last week, Cyberpunk 2077  made a bit of a stir for the first time in a while with the official twitter for the game posting its first tweet in four years. There was nothing much to go on from the message that just read "beep", but it got people wondering if something was imminent from the highly, highly anticipated game.
Well, if this report from Polish site GRYonline (via Eurogamer Poland) is to believed, they are claiming two sources have told them that the game will reappear at E3 with a trailer. What's more than that, the game is said to be playable, although it will only be behind closed doors.
For those who don't know how E3 demos work, there are usually a few tiers. On the show floor, there's a demo played in front of an audience by a developer, often a portion of gameplay shown at a press conference. Then there are other secret upstairs demos where only press and specific influencers are allowed access. There are also the very, very secret demos that you sometimes hear about happening years after the fact, usually happening in someone's hotel room in utter secrecy where only very exclusive people are invited. It's not clear at what kind of level of access this demo would be at if this is true, but it would certainly be exciting to know if it was making the rounds.
Of course, this is pure speculation, but the site has a track record and said that they 'strongly believe' their sources. It certainly feels about time for the game to start making noise again and with the recent social media buzz, one does have to wonder if the game is about to poke its head up again. It's been five years since its last trailer, it would be nice if the next is soon.
(Last Updated
January 15, 2018 6:04 pm
)
Related Posts
None found