Rebellion is kicking off a new Judge Dredd arc in 2000 AD, and a sequel story to the 2012 Dredd film begins in the Judge Dredd Megazine. All of this will be available in April.
2000 AD PROGS 2075-2078
2075 on sale 4 April 2018
2076 on sale 11 April 2018
2077 on sale 18 April 2018
2078 on sale 25 April 2018
Incredible SF action from the Eisner-nominated UK anthology! The stunning line-up that commenced in Prog 2073 continues with all barrels blazing – terrorist group the Sons of Booth plot against Justice Department in new Judge Dredd thriller 'Flaws' by T.C. Eglington and Staz Johnson; vampire bounty hunter Durham Red is on the trail of a missing mother in 'Born Bad' by Alec Worley and Ben Willsher; Atalia Jaegir returns to Nu Earth for 'In the Realm of Pyrrhus' by Gordon Rennie and Simon Coleby; Psi-Judge Anderson heads into the Undercity in 'Undertow' by Emma Beeby, David Roach, Mike Collins and Cliff Robinson; and there's an extradimensional threat that unites both mankind and Wurms in The Order: 'The New World' by Kek-W and John Burns!
32pp, weekly, £2.75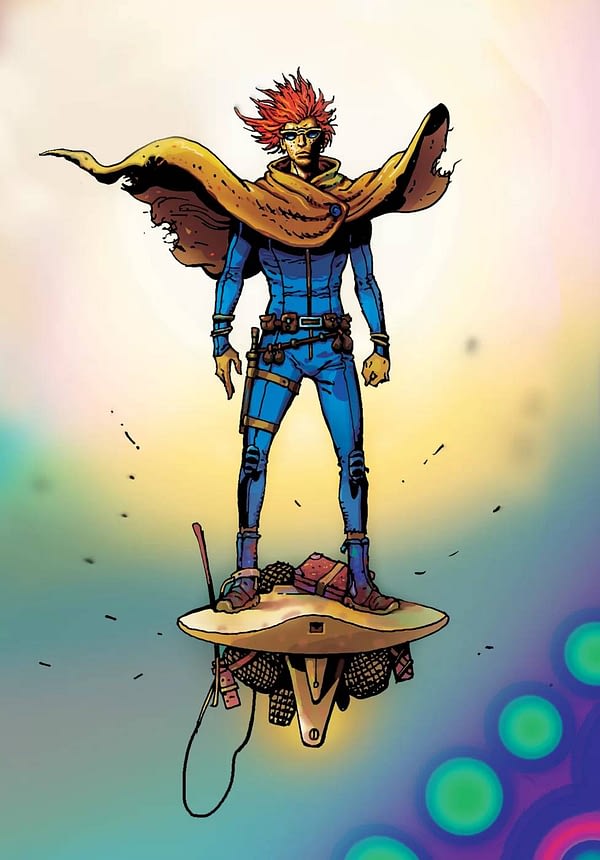 JUDGE DREDD MEGAZINE 395
395 on sale 18 April 2018
More action and adventure in the future-shocked world of Judge Dredd! The lawman and Harry Heston defend themselves from an ape attack in the final part of  'Krong Island' by Arthur Wyatt and Jake Lynch; Cursed Earth Koburn brings reinforcements in the battle to stop the chaos in 'The Law of the Cursed Earth' by Rory McConville and Carlos Ezquerra; the Dark Judges are pushing through into Mega-City One in the DREDD movie sequel 'The Dead World' by Arthur Wyatt, Alex De Campi and Henry Flint; the band of NDE survivors investigate a temple with a demon at the centre 'The Returners' by Si Spencer and Nicolo Assirelli; and champion skysurfer Chopper is back in a brand-new series by David Baillie and Brendan McCarthy 'Wandering Soul', as Chop discovers a threat that could destroy the Songlines in the Oz Radback. Plus the usual interviews and features – and in the bagged supplement this month, a Nemesis the Warlock monograph, examining the themes and characters of one of British comics' darkest and most imaginative series!
64pp (+ bagged 64pp graphic novel), monthly, £5.99
Enjoyed this article? Share it!