The 2018 awards season (celebrating the best in TV and film from 2017) has been very good to Hulu's The Handmaid's Tale, racking up several wins for both series star Elizabeth Moss and for the show.
Just last night during the Critics' Choice Awards, Moss took home best actress for her role as Offred, and the show won the award for best drama series. They also received the Golden Globe for best drama series, and best actress in a drama series.
Today, Entertainment Weekly posted these three first look images at the upcoming second season along with a description. The Emmy-winning drama series returns with a second season shaped by Offred's pregnancy and her ongoing fight to free her future child from the dystopian horrors of Gilead — "Gilead is within you," is a favorite saying of Aunt Lydia. In Season Two, Offred and all our characters will fight against — or succumb to — this dark truth.
Gosh, these are stunning: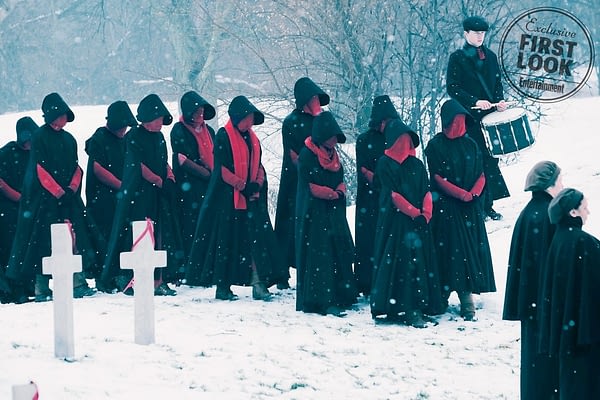 "Everything from the design of their costumes to the way they look is so chilling," showrunner Bruce Miller said of this moment. "These scenes that are so beautiful, while set in such a terrible place, provide the kind of contrast that makes me happy."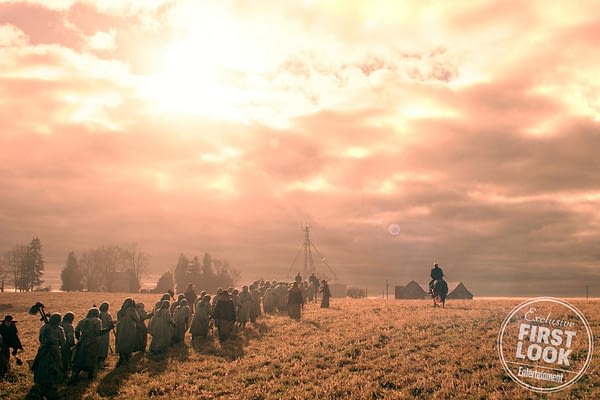 "The biggest barrier of season 2 was season 1," Miller told EW. "You sort of intimidate yourself. But at a certain point, you can't spend all your time second-guessing things. Instead, you just have to remember to try and tell a good story."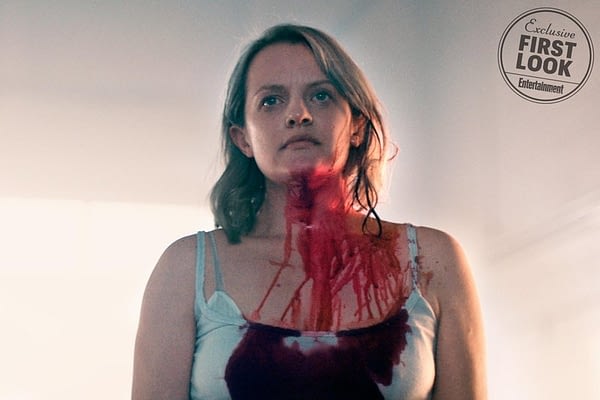 "I'm not being cagey! I just want the viewers to experience it for themselves," Miller said.
Marie Claire also published this fabulous behind-the-scenes look at the upcoming sophomore season of the series based on Margaret Atwood's work. Those lucky MC folks got to do a set visit, and their photos are fabulous. You can read that here.
The Handmaid's Tale is set to return in April to Hulu.
Enjoyed this article? Share it!