Cyberpunk 2077 has shown signs of life in possibly the quietest way possible.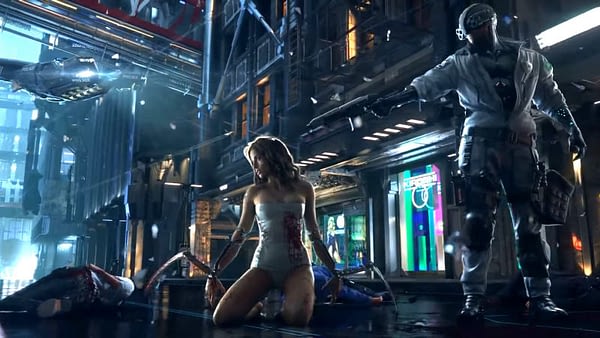 CD Projekt RED's Cyberpunk 2077 has remained one of the most elusive titles for years. The game was announced in 2012 and got the famous trailer in 2013, but since then, bar a few little peeps, the game has remained under wraps, with us having only a vague idea of what it is is and when we might see it.
Well, it appears something might be beginning to happen. With the smallest of gestures, the official Twitter for the game sent the internet spinning out of control. In its first tweet in four years, the game's Twitter came with a message. Simply:
*beep*

— Cyberpunk Game (@CyberpunkGame) January 10, 2018
Now, it's not clear if this actually means anything. There obviously is no substance to go with any of this, but as if blowing off the cobwebs, many are wondering if this could be the start of a reinvigorated marketing campaign. A beep could for sure be interpreted as something turning on. If that is the case, could that mean news on the game is imminent? A trailer? A release date? A surprise release of the game tomorrow (I'm going to guess not this one)?
Or, does it mean nothing? Is it just a Twitter account reminding its followers that it exists? Time will tell on this one, but if news on the game is coming, it's bound to get the entire gaming community in a tizzy. By all accounts, CD Projekt are reaching further and higher than even The Witcher 3, and that is a pretty high bar. Here's hoping that something is coming.
(Last Updated
January 10, 2018 12:57 pm
)
Related Posts