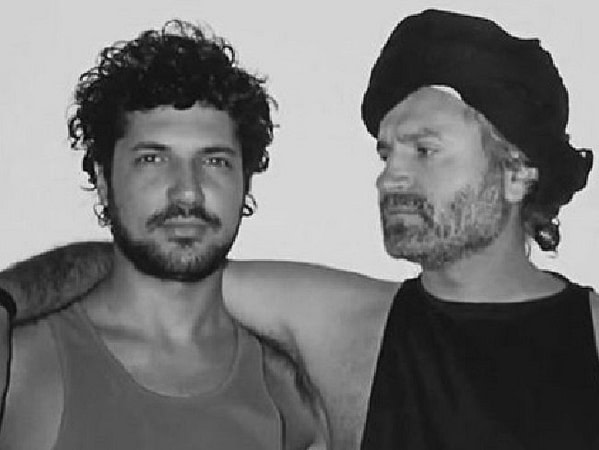 With a little more than a week to go before the series premiere, the family of late fashion designer Gianni Versace are making it clear that they are not fans of FX's American Crime Story: The Assassination of Gianni Versace. Set to bow on January 17th, the family is launching a five-alarm public relations assault against what they're calling Ryan Murphy's "work of fiction" that was not authorized by the family; nor had the family's involvement during production. FX and Murphy had no immediate response to the family's statement, which you can read below:
"The Versace family has neither authorized nor had any involvement whatsoever in the forthcoming TV series about the death of Mr. Gianni Versace. Since Versace did not authorize the book on which it is partly based nor has it taken part in the writing of the screenplay, this TV series should only be considered as a work of fiction."
American Crime Story: The Assassination of Gianni Versace is based on Maureen Orth's examination into the Versace murders, Vulgar Favors: Andrew Cunanan, Gianna Versace and the Largest Failed Manhunt in U.S. History. Also unauthorized, concerns over the book were one of the reason why Donatella Versace expressed her disinterest in having anything to do with the series when she spoke with WWD's Collections back in November 2017: "I spoke with Penélope, she is a friend, she said she will treat me with respect — yes, but I don't know what will be [shown], from a book that says incredible falsehoods."
With the premiere directed by Murphy and written by Tom Rob Smith, American Crime Story: The Assassination of Gianni Versace examines the murder of fashion designer Versace (Edgar Ramirez) and the manhunt for serial murderer Andrew Cunanan (Darren Criss), who killed Versace on the front steps of his Miami Beach home. The media firestorm surrounding the murder would create a climate of fear, anger, and mistrust throughout the Miami, Florida area for the next eight days. Cunanan eventually committed suicide and his body was discovered on a house boat eight days later.
The series also stars Penelope Cruz as Donatella Versace and singer Ricky Martin as Versace's partner, Antonio D'Amico. Murphy regular Matt Bomer (Glee, American Horror Story) has been tapped to make his directorial debut on one episode this season. Nina Jacobson, Brad Simpson, Brad Falchuk, Murphy and Smith will executive produce the season with studio production responsibilities falling to Fox 21 Television Studios and FX Productions.
American Crime Story: The Assassination of Gianni Versace is set to premiere on FX on January 17th, 2018.
Source: Deadline Hollywood
Enjoyed this article? Share it!