When in doubt, go straight to the source. There are a lot of iconic characters from fiction that actors can take on, but plenty of them are older characters — so when it comes to adaptation, they can't ask the author for input. But Jude Law was able to go to J.K. Rowling and ask her about playing Dumbledore, a character who was more of an enigma than a character, according to Entertainment Tonight.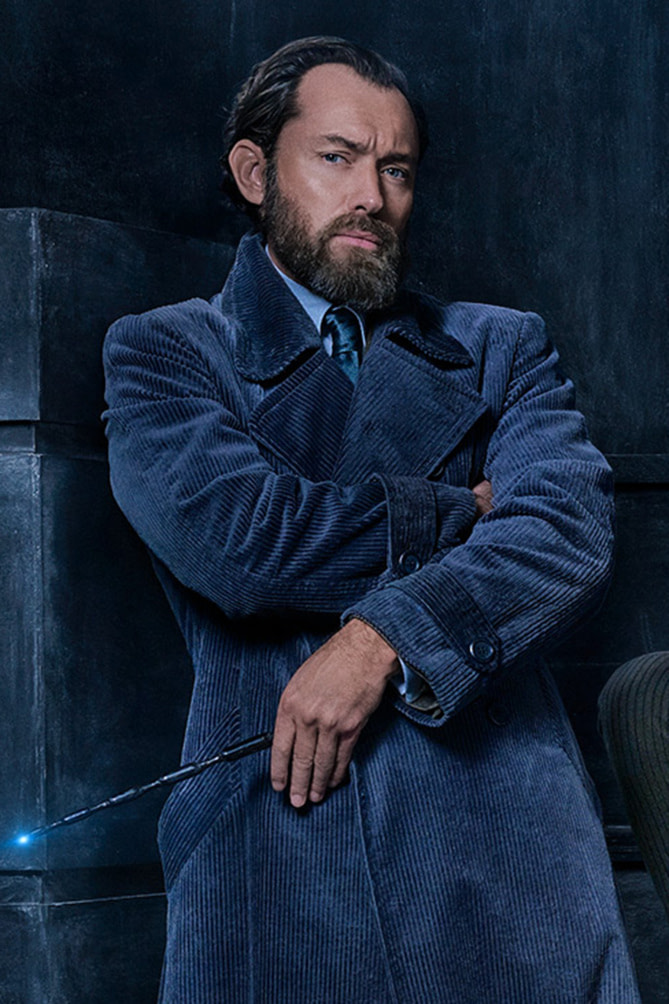 "Do you know what I did? I sat in a room for an afternoon with J.K. Rowling, and I listened to her extraordinary words of wisdom," Law said of the Harry Potter scribe. "She was kind enough to share with me the whole backstory and her future hopes for this young character of Dumbledore and really that set me on the path. I just did what the writer said."
We've seen some images from Fantastic Beasts: The Crimes of Grindelwald, but no footage yet. The movie doesn't come out until November, so we're likely a few months away from seeing anything solid.
Summary: The second installment of the 'Fantastic Beasts and Where to Find Them' series, which follows the adventures of Newt Scamander.
Fantastic Beasts: The Crimes of Grindelwald, directed by David Yates, will star Eddie Redmayne, Katherine Waterston, Dan Fogler, Alison Sudol, Ezra Miller, with Jude Law and Johnny Depp. It will be released on November 16th, 2018.