Edgar Church — of the famous Edgar Church Collection of comics — was an excellent commercial artist. Creating countless print ads for a number of companies, Church would look to other forms of media for inspiration in his drawings. Comics were obviously a big part of that, and we have gone into his game-changing collection in the past.
Heritage Auctions has some original art done by Church up for auction currently. As a part of their weekly Sunday auctions, these unique items are perfect for any paper collector, or those looking for something that isn't just comics. Some of my personal favorites up for auction are: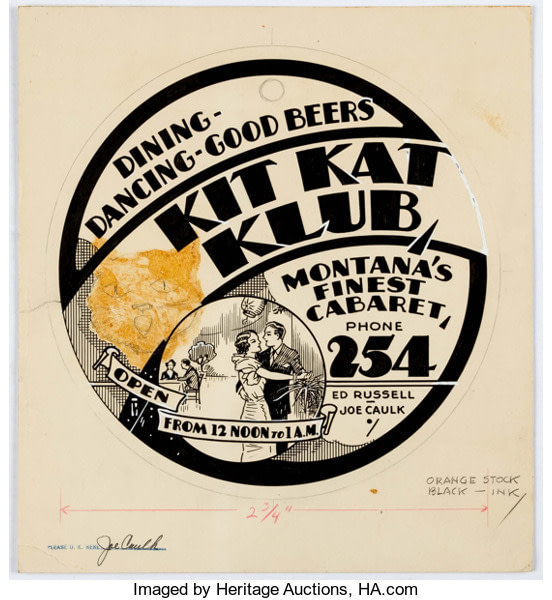 The Kit Kat Klub ad from the 1930s is a stunning example of his work. According to Heritage:
"An original illustration from the man who amassed one of the most famous pedigree comic book collections in the world… Edgar Church's "Mile High Collection". Church was a talented commercial artist and this is one of his professional pieces for the Kit Kat Klub… Montana's Finest Cabaret. Rendered in ink over graphite on Bristol board with an approximately 8.5" diameter. The paste-up artwork of the cat-head is missing; leaving glue residue in its place. There is a 1.5" rip on the right side (into the image area) that is mended with tape from the backside. Overall toning. In Very Good condition."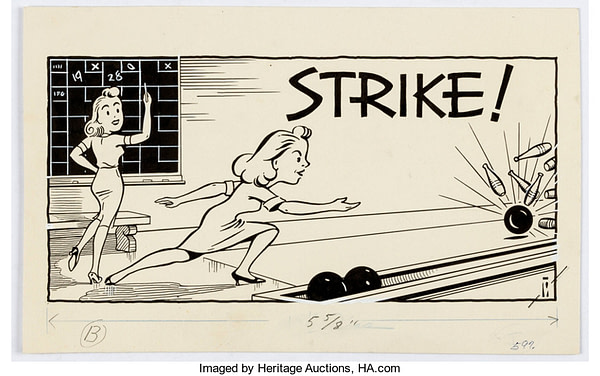 This bowling ad is also an interesting piece (as is the other illustration it's paired with). Bowling became more popular in the 1940s, though the real draw is the shoes the women are wearing. Heritage has this item listed as excellent condition.
Good luck, and happy bidding!