Bandai Namco has unveiled the Opening Cinematic for Dragon Ball FighterZ and it sure is metal-y.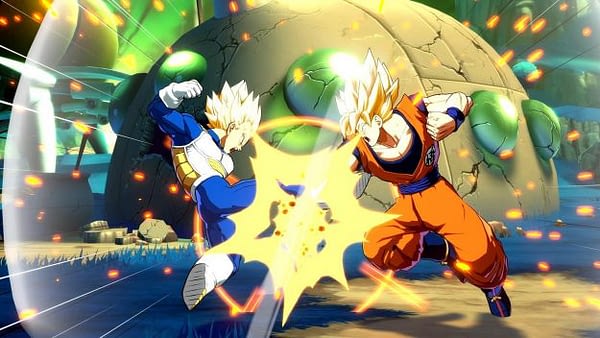 The publisher has shown us the video of what will grace us when we first boot into the fighting game come next month. There aren't a lot of surprises here, but it does tell us, more likely than not, that the roster is now complete as it covers each character already announced. It's all set to a pretty raging soundtrack, with the subtlety of a YouTube tribute video, but that is a certain charm to that (and obviously a lot more craft)
Take a look:
Dragon Ball FighterZ is out January 26, 2018. Not long to go now at all, and even as someone who isn't the best at fighting games, I can't wait to get stuck in.
(Last Updated
December 24, 2017 1:47 pm
)
Related Posts