This is the Top 10 Bleeding Cool Bestseller List, as compiled by a number of comic stores from their sales on Wednesday and Thursday. It measures what are known as the "Wednesday Warriors", those who can't wait to the weekend to get this week's comics. We salute you, and the keenness you bring to your passion.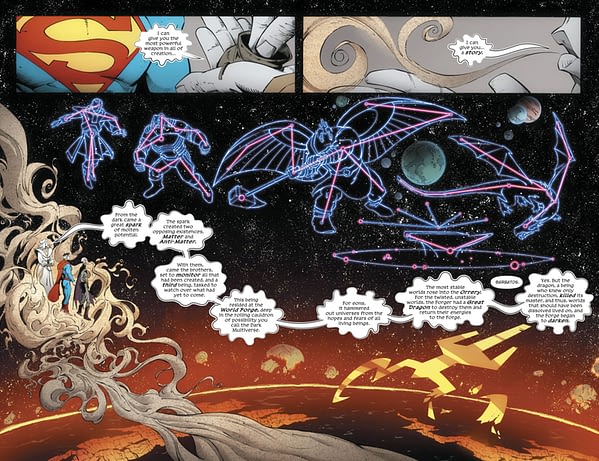 And Metal and Batman had the top two to themselves, alternating between most stores, leaving all others in their wake. But Marvel Two-in-One did make an impressive debut…
Metal #4
Batman# 37
Marvel Two In One #1
Superman #37
Justice League #35
Mighty Thor #702
Super Sons #11
X-Men Grand Design #1
Batman TMNT II #2
Peter Parker, The Spectacular Spider-Man #298
Thanks to the following retailers…
…who had this to say:
With Christmas almost here some of our regulars are out of town well new customers are visiting making for a odd week. Dark Knight 4 easily took the top spot. What do I want for Christmas? Marvel to start selling again. They are still free falling down the sales chart. Star Wars the movie had no bump on the titles.
—-
Wow– if Marvel can continue what they laid down this week, we might just see a stronger, healthier Marvel for 2018! X-Men Grand Design #1 might've charted even higher (it hit #3) but we were cleaned out by Thursday night– and I'm sure we ordered more than anywhere else near us. And Marvel Two-in-One was a perfect reintroduction to the dearly missed Fantastic Four.

DC still took the top two, but in a surprise twist Batman outsold Metal– does this mean the delay hurt, or that fatigue is setting in? I guess we'll find out in coming weeks.

—-

Metal can't be stopped. I have already had to put in a monster reorder for it so that means sales are up from the last issue. Tom King Batman is still on fire and Marvel Two in One answers the question of whether or not people are ready for another Fantastic Four title. A resounding yes. Tales of Suspense was an easy sell because A.) it was actually great, and B.) it channeled the spirit of two popular characters and their respective runs of Fraction and Brubaker.

—-

And we're back to our regularly scheduled (even though it was delayed by a week) Dark Knights Metal domination. Metal sold almost double the amount of copies of Batman, our second best seller of the week. We had two Marvel books in our FFF Top Ten this week with Marvel Two-in-one at #6 and Doctor Strange at #8. The Two-in-one is a bit of surprise to see. Who knew that people actually cared about what essentially qualifies as a Fantastic Four book? Donny Cates' Doctor Strange seems to have found it's audience. The double Super Sons of Tomorrow opening issues didn't seem to draw any new readers to Superman or Super Sons (which are already healthy sellers). Keeping with the holiday spirit, the Curse Words Holiday Special was the only indie book in our Top Twenty placing at #17.

The back half of the Top Twenty had a stronger show of Marvel with X-Men Grand Design selling just one copy less than Wild Storm (our #10 book). If it were anything other than an X-Men book specifically targeted at the nostalgia core in older readers it wouldn't have sold as well (especially with the $6 price tag). Taken with the high sales of Two-in-One, it would seem like people are more interested in books that actually embrace the past of Marvel Comics and all it's rich and weird history. That isn't to say that new ideas are poison to new readers. Doctor Strange is taking a radical direction and it has been in our Top Ten for the last three issues. It goes to show that people care about quality over anything else.

—-

It was a split week in our stores with 50% of the top 10s being DC and 50% being MARVEL. DC ranked the #1 & 2 spot of course as Batmania continues, though Marvel locked in 3 & 4. Marvel Two in One performed well with people missing the FF plus the always fantastic Jim Cheung artwork!

—-

Another good week for Marvel with 5 titles in our top 10, but Batman# 37 was the clear winner by a mile. Batman #37 dramatically outsold everything else, even Metal # 4. People really love this book. All things Batman are doing exceptional well right now. Its a good time to be a DC fan. I am very much looking forward to what DC has planned for 2018.

—-

Metal #4 was our top seller, beating the first issue of Ed Piskor's X-Men Grand Design pretty decisively, which was surprising only because of the number of questions we've gotten about it since X-Men was announced. People seemed pretty excited about Grand Design, but I guess it wasn't enough to beat the Metal juggernaut. But, the majority of our other bestselling titles were Marvel, with Two-in-One, the Mighty Thor, and Doctor Strange leading the pack. In not-big-two news, we almost sold out of the seasonally appropriate Hellboy Krampusnacht one-shot and the newest Black Crown title from IDW, Assassinistas #1 juuuuust missed the top 10.

—-

While this is another week with Bat-books leading the charge – the newest issue of DARK NIGHTS METAL and the core series BATMAN taking the two top spots – Marvel made quite a splash for us. The triumphant reunion of half of the Fantastic Four in MARVEL TWO-IN-ONE #1 took our number three spot (and as personal aside, it's great to have Jim Cheung on interiors for the first time in what feels like forever). Additionally, the inaugural issue of Ed Piskor's X-history retrospective X-MEN GRAND DESIGN #1 rounded out the top half our list.

The bottom half sees a few more usual suspects, such as PETER PARKER SPECTACULAR SPIDER-MAN #29 and SUPER SONS #11. We had a crowded 5-way tie for the very bottom of the list: all Marvel titles save for BATMAN TEENAGE MUTANT NINJA TURTLES II #2.

—-

Another great week for DC–the Batman behemoth seems unstoppable right now! The only Marvel book that made it into our Top Ten was Marvel 2-in-One #1–and almost every customer who bought it wanted it to lead into a new Fantastic Four series.
Notable sales:
Batman Dynamic Forces Jim Lee Signature #608 NM $85  While there were many good back issues sales, that one stood out because it was a gift for someone who loved autographed books and Batman, so what gets much cooler than a Jim Lee signed Iconic cover of Hush?

Avengers Annual #10 vf $30 First Rogue. We recently purchased a collection that had two copies of this book and we quickly sold both! It was a little surprising to see this book doesn't sell for more though.

Uncanny X-Men #244 vf $32 First Jubilee. Classic tale of the X-Ladies decompressing after Inferno. Some of Silvestri's best work. Apparently malls used to have Chippendale Clubs in them. Who knew?
(Last Updated
December 24, 2017 1:22 pm
)
Related Posts
None found