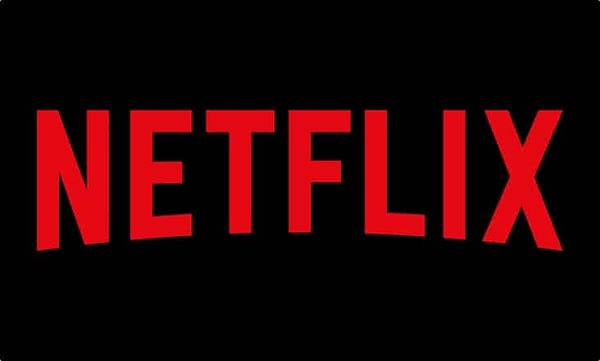 With a new year right around the corner, Netflix is readying subscribers for a serious injection of new viewing options for January 2018. Highlights for the first month include the addition of five Batman and Bring It On films, four Lethal Weapon films, and all three The Godfather films. Other notable editions include: Breakfast at Tiffany's; The Truman Show; Willy Wonka & the Chocolate Factory; Grace and Frankie: Season 4; and Jack Black's new biopic of Jan Lewan and the polka Ponzi scheme, The Polka King.
Here's a rundown of Netflix's January 2018 line-up:
January 1, 2018
10,000 B.C.
30 Days of Night
Age Of Shadows
AlphaGo
America's Sweethearts
Apollo 13
Batman
Batman & Robin
Batman Begins
Batman Forever
Batman Returns
Breakfast at Tiffany's
Bring It On
Bring It On Again
Bring It On: All or Nothing
Bring It On: Fight to the Finish
Bring It On: In It to Win It
Caddyshack
Chef & My Fridge: 2017
Defiance
Definitely, Maybe
Eastsiders: Season 3
Furry Vengeance
Glacé: Season 1
How to Lose a Guy in 10 Days
Justin Bieber: Never Say Never
King Kong
Lethal Weapon
Lethal Weapon 2
Lethal Weapon 3
Lethal Weapon 4
License to Wed
Like Water for Chocolate
Lovesick: Season 3
Maddman: The Steve Madden Story
Marie Antoinette
Martin Luther: The Idea that Changed the World
Midnight in Paris
Monsters vs. Aliens
National Treasure
Sharknado 5: Global Swarming
Stardust
Strictly Ballroom
The Dukes of Hazzard
The Exorcism of Emily Rose
The First Time
The Godfather
The Godfather: Part II
The Godfather: Part III
The Shawshank Redemption
The Truman Show
The Vault
Training Day
Treasures From The Wreck Of The Unbelievable
Troy
Wedding Crashers
Willy Wonka & the Chocolate Factory
January 2, 2018
Mustang Island
Pirates of the Caribbean: Dead Men Tell No Tales
Rent
January 5, 2018
Before I Wake
Comedians in Cars Getting Coffee
Devilman Crybaby: Season 1
Rotten
January 6, 2018
Episodes: Seasons 1-5
January 8, 2018
The Conjuring
January 10, 2018
47 Meters Down
Alejandro Riaño Especial de stand up
Captain Underpants: The First Epic Movie
In The Deep
January 12, 2018
Colony: Season 2
Disjointed: Part 2
Somebody Feed Phil
The Man Who Would Be Polka King
The Polka King
Tom Segura: Disgraceful
January 14, 2018
Wild Hogs
January 15, 2018
2018 Olympic Winter Games Preview: Meet Team USA & Go for the Gold
Rehenes
Unrest
January 16, 2018
Dallas Buyers Club
Katt Williams: Great America
Rita: Season 4
January 17, 2018
Arango y Sanint: Ríase El Show
Friday Night Tykes: Season 4
January 18, 2018
Bad Day for the Cut
Tiempos de guerra: Season 1
https://www.youtube.com/watch?v=DKMC6HViGTM
January 19, 2018
Drug Lords: Season 1
Grace and Frankie: Season 4
The Open House
Trolls: The Beat Goes On!: Season 1
January 23, 2018
Todd Glass: Act Happy
January 24, 2018
Ricardo Quevedo: Hay gente así
January 25, 2018
Acts of Vengeance
January 26, 2018
A Futile and Stupid Gesture
Dirty Money
Kavin Jay: Everybody Calm Down!
Llama Llama: Season 1
One Day at a Time: Season 2
Sebastián Marcelo Wainraich
The Adventures of Puss in Boots: Season 6
Mau Nieto: Viviendo sobrio… desde el bar
January 28, 2018
El Ministerio del Tiempo: Seasons 1-3
January 29, 2018
The Force
January 30, 2018
Babylon Berlin: Seasons 1-2
Death Race: Beyond Anarchy
Retribution: Season 1
January 31, 2018
Cars 3
Enjoyed this article? Share it!