Earlier today we told you about Niantic dropping their latest holiday event for Pokémon GO. We now have a confirmed list that's been spread across several websites in the past hour of all the new Water and Ice Pokémon that will be added to the game, which includes some of their evolutions. What do you think of these additions? Let us know in the comments!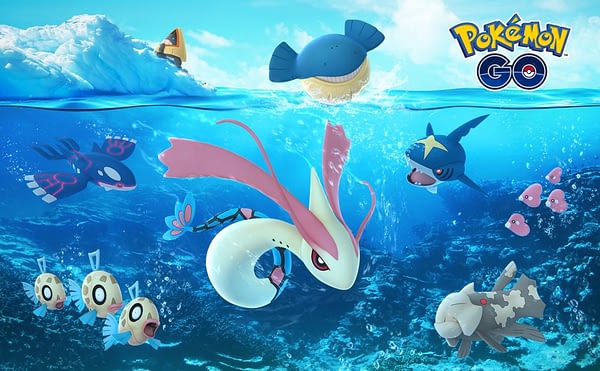 Barboach/Whiscash
Carvanha/Sharpedo
Corphish/Crawdaunt
Feebas/Milotic
Glalie/Snorunt
Lotad/Lombre/Ludicolo
Luvdisc
Relicanth
Wailmer/Wailord
Walrein/Sealeo/Spheal
Enjoyed this article? Share it!