Star Wars: The Last Jedi hits theaters in less than two weeks, and the world is waiting with baited breath.  Tonight the 'international' trailer for the Chinese markets (where the film actually doesn't open until January 5th, 2018) hit:
What differences can you spot? That new Canto Bight stuff tho!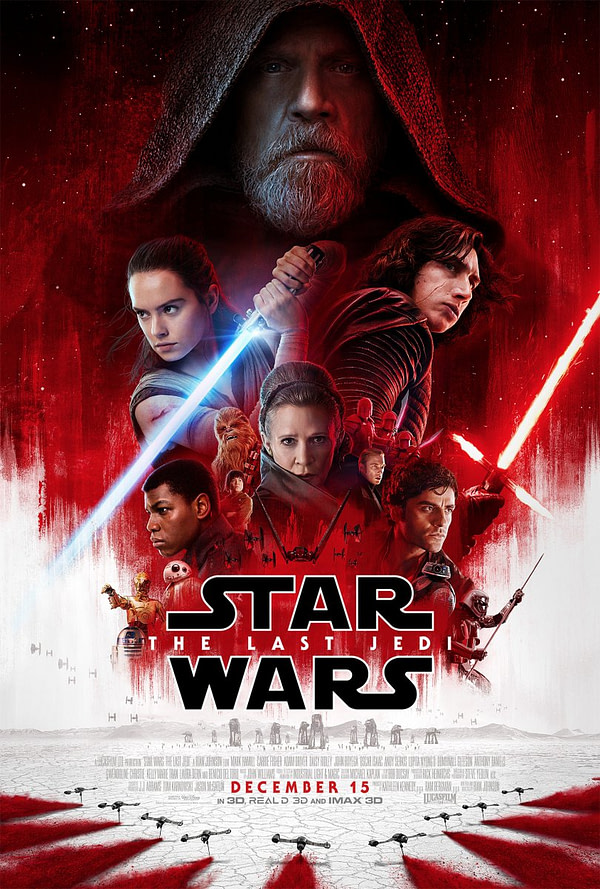 Star Wars: The Last Jedi flies into US theaters on December 15th 2017. Rian Johnson wrote and directed the 8th film in the main numbered storyline (counting the original trilogy, the prequel trilogy, and the newer reimagined trilogy).
Star Wars Episode VIII stars Daisy Ridley as Rey, Mark Hamill as Luke Skywalker, John Boyega as Finn, Adam Driver as Kylo Ren, Carrie Fisher as Leia Organa, Oscar Isaac as Poe Dameron, Kelly Marie Tran as Rose Tico, Laura Dern as Amilyn Holdo, Benicio Del Toro as DJ, and Lupita Nyong'o as Maz Kanata.