Inside of the Mitsukoshi department store in the Japan Pavilion in Epcot is a small sake bar. I've spoken of the bar in the past, but it bears repeating: if you're in Epcot, check this place out. I got to try their seasonal sake, the Yamayuzu Shibori.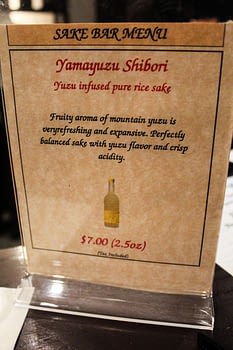 Just as the picture says, this is a very fruity yuzu. It reminded me of a limoncello drink. Very sweet, not too tart, and finished off very smooth. The crispness adds a nice kick, and it smells like lemons. I can't recommenced this drink enough. If you can find a bottle, buy it. I don't think $7 is too steep for a 2.5 oz, and it was by far the cheapest drink I had all weekend. Cheers!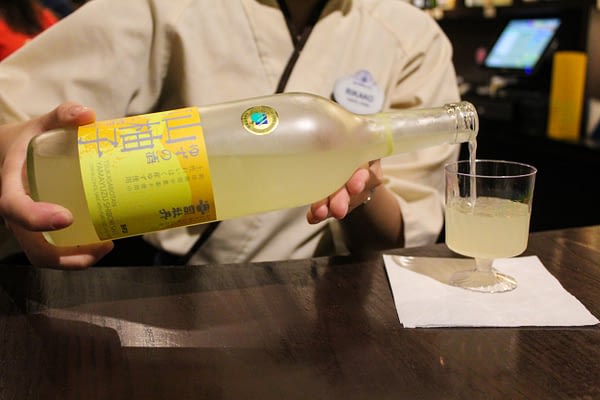 Enjoyed this article? Share it!