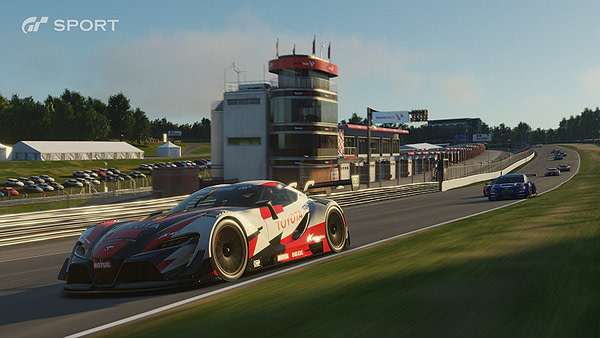 Gran Turismo Sport rubbed some players the wrong way when it first hit, as it didn't come with a traditional single-player mode. It left a huge gap, and the game certainly hurt a little for it.
However, if you were one of those players, fret no more. It's been announced on the PlayStation Blog, that the game is getting a more recognisable single player mode in December. Called GT League, it should be familiar to players of the older games. Polyphony Digital explains:
Based on the old "GT mode" of previous titles, players can now look forward to racing through a series of cup competitions from beginner to pro levels, and and even partake in endurance races!
It was also announced that the update will see the addition of 12 new cars too. They are:
Mazda RX-7 Spirit R Type A (FD)
Nissan Skyline GT-R V・spec II (R32)
Nissan Skyline GT-R V・spec II Nür (R34)
Ford F-150 SVT Raptor
Lamborghini Countach LP400
Ferrari F40
Ferrari Enzo Ferrari
KTM X-BOW R
Suzuki Swift Sport
Volkswagen Sambabus Typ 2 (T1)
Chris Holstrom Concepts 1967 Chevy Nova
Chevrolet Corvette Stingray Convertible (C3)
Hopefully, this update will satisfy those who really value their single player, giving fans the current gen GT they've wanted for so long. Since we don't really know the size of it yet, though, it might be worth waiting to see how it all turns out before making the jump.
Enjoyed this article? Share it!