When it comes to deleted scenes and concepts that don't make it into the final script, we don't usually have this much information to go on. Thor: Ragnarok is proving to be a bit different about that, and now we have three new pieces of information concerning various plot points in the screenplay. Screenwriter Eric Pearson spoke to Yahoo News about these cut reveals, but they do require a spoiler warning. So if you haven't seen the movie this could spoil a few things for you.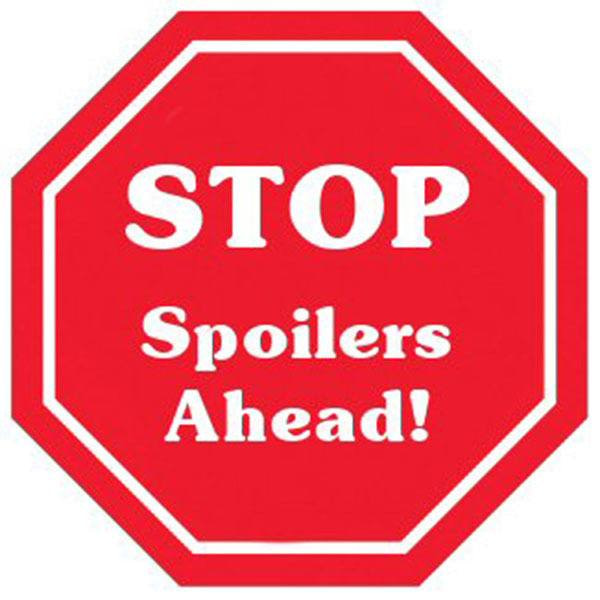 .
.
.
.
.
.
.
.
.
.
.
.
.
.
.
.
.
.
.
.
It should surprise exactly no one that there was originally a romance subplot between Thor (Chirs Hemsworth) and Valkyrie (Tessa Thompson). Now that Natalie Portman had decided not to return to the franchise, there has to be another love interest. Well, maybe not, and Pearson explained that the subplot was eventually cut.
"But we didn't want to start from that place," Pearson explained. "It was like, Let's give Valkyrie her own story that connects with Thor … and if it makes sense for them to get together, then great. You've got two really good-looking people who can fight and who'd probably be [good together] if the story went there, but it just didn't. It became more about the mutual respect, and also dealing with her PTSD. She's someone who's drowning her sorrows in the bottle, and I just thought that was such a cool thing that you don't often see in these movies: somebody dealing with extreme guilt and shame in a colorful, Taika Waititi[-directed] hilarious background."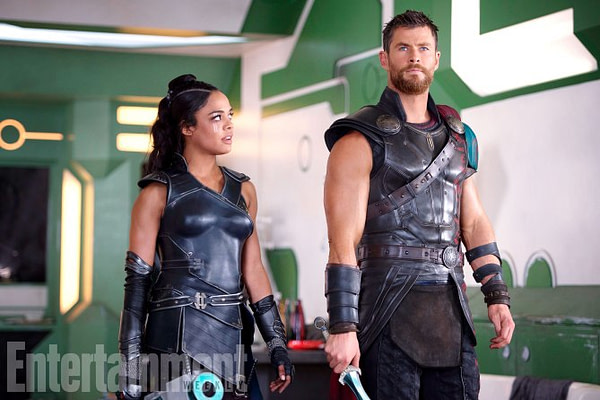 Thompson has come out and said in multiple interviews that Valkyrie is bisexual, but Pearson confirms that there was never anything about that in the script.
Pearson said that Valkyrie's sexuality was "neither confirmed nor denied in the script," adding, "but I defer to Tessa. She's the actor, a great actress, and in that person's skin.
There are times when a character is written for the actor that has been cast for the part. Pearson reveals that was the case for the Grandmaster (Jeff Goldblum), but they almost ran into a huge problem with it, as it looked like there was a chance Goldblum couldn't do the role.
"There are so many different ways you can go with that character. He could be a power-hungry monster. Or he's cool and vindictive. And they're like, 'We're going to Jeff Goldblum.' And I'm like, 'Got it.'" Pearson fashioned the role specifically for the verbose, ostentatious actor. "And then at one point they came back and said it's not going to work out. I'm like, 'No! Who's going to do all this now?'"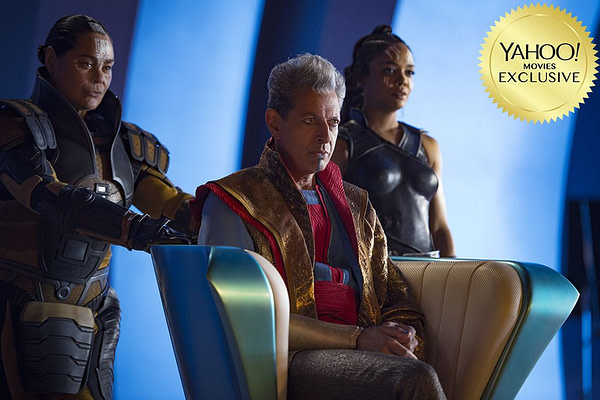 Finally, Pearson reveals a rather gross scene that they re-wrote over and over again that ended up getting cut anyway.
For a view into the frustrations of major blockbuster screenwriting, look no further than the tale of the "noodle worm." As part of "a scene that we f***ing rewrote, like, 10 million times," very roughly estimated by Pearson, "it was an emotional check-in moment with Bruce Banner (Mark Ruffalo) and Thor before the finale, with Banner eating alien food and trying to be serious. It [looks like] spaghetti, but then he realizes the thing he's eating is alive on the end." Ultimately, the "Noodle Worm Scene," as they called it, was squashed. "I spent so much time on it, and it just never made it in. We thought it was this pivotal character moment, and it never had a place. It crushed the momentum."
That just sounds gross — and if that is considered a "pivotal character moment" for the Hulk, then we need to sit down and have a long conversation.
Summary: Imprisoned, the mighty Thor finds himself in a lethal gladiatorial contest against the Hulk, his former ally. Thor must fight for survival and race against time to prevent the all-powerful Hela from destroying his home and the Asgardian civilization.
Thor: Ragnarok, directed by Taika Waititi, stars Chris Hemsworth, Tom Hiddleston, Cate Blanchett, Jeff Goldblum, Idris Elba, and Mark Ruffalo. Check it out in theaters now.