BlizzCon 2017 is under way once again at the Anaheim Convention Center just a single griffon-tram stop away from the front gates of Disneyland. Blizzard, Disney, and Cosplay everywhere we turn.  We've been finding some pretty epic cosplay as the weekend rolls along, and one of our favorite cosplay photographers, David Ngo, better known as DTJAAAAM is on the scene.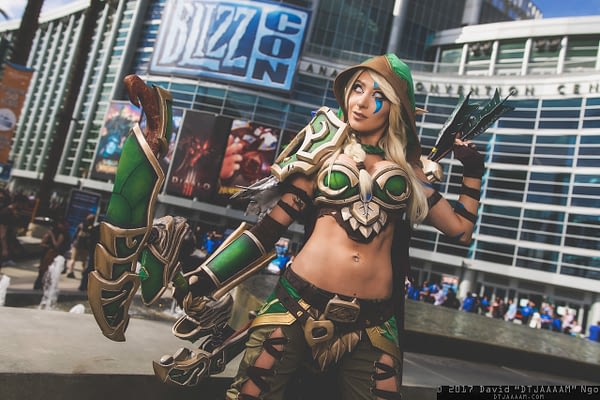 He's shooting throughout the weekend, and we thought we'd kick off with a selection of his great photos from Friday. To see his full galleries (and more of his galleries from events from over the years) check out his website at http://www.dtjaaaam.com.
Since BlizzCon's tickets for being at the show itself are all sold out, we'll be doing our best to capture what we can of the sights that you'll be missing. However if panels and special events are your jam, you can still get Virtual Tickets for $39.99 which gives full access to the shows various streaming content.
Enjoyed this article? Share it!