Stu Levy from Tokyopop was at MCM London Comic Con to take to British comic store owners and workers at the Diamond Retailer Summit. He started talking about Tokyopop's absence from the marketplace, caused by the collapse of bookstores, especially Borders, and the cashflow problem that caused. But he stated that Tokyopop survived and prospered in the German marketplace and now, years later, starting publishing in English in the UK and the USA again.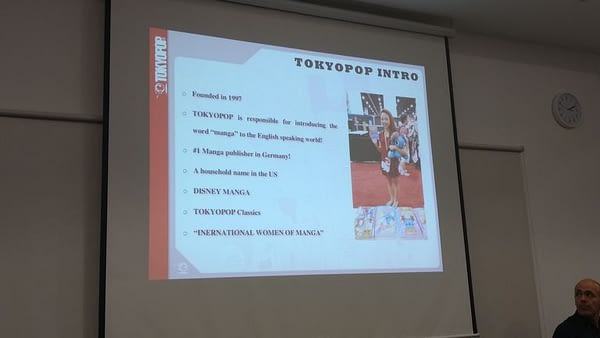 Before diving into a litany of Disney licensed comic books that Tokyopop don't have the license to distribute in the UK, he suggested to retailers that he is intending to negotiate their sale in the UK, but also stating that there are other indirect ways to order the comics — otherwise known as the grey market, stores importing privately from countries where comics are licensed to be sold.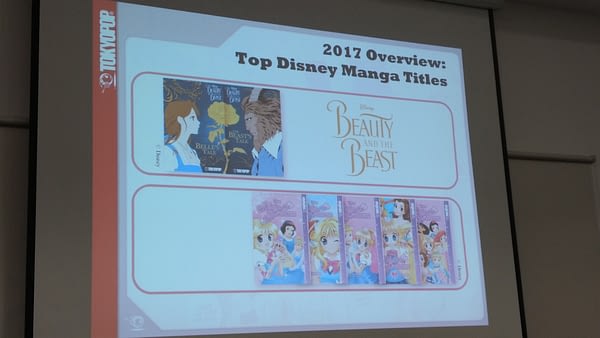 Zenescope has already promoted their Beauty and the Beast-alike title, Belle: Beast Hunter, but Zenescope went for the Disney licence with two different perspectives, Belle's Tale and The Beast's Tale. Missed a trick not spelling it "tail"…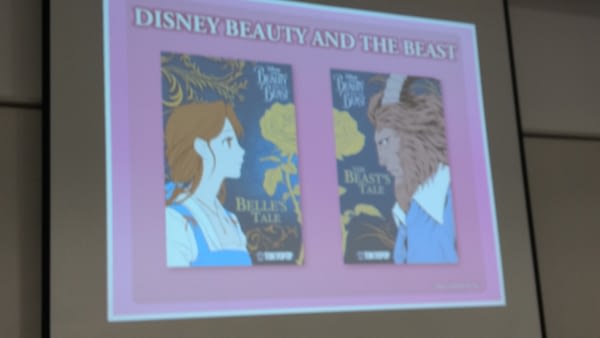 From Descendants, we are to expect the new Evie vs. Evil trilogy beginning in March 2018, to follow the current Rotten to the Core trilogy of books. With a manga-ish style, but keeping left to right.
They are publishing a manga twist on Disney's princess characters: Disney Kilala Princess.
And they will be expanding them the rest of the Princess line with the likes of Mulan, Brave, Pocohantas, and more.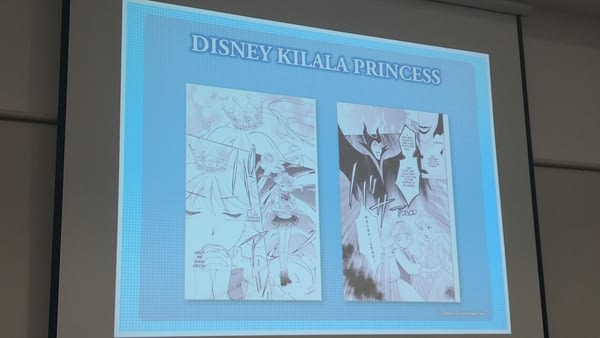 Tokyopop get the biggest reaction at comic cons to Stitch, and have Scholastic looking at their Stitch line.
For 2018, they will be publishing 20 single issues of The Nightmare Before Christmas, collected in four volumes and then on one massive manga title. They showed off some artwork, but asked for no cameras for that… The first story, Zero's Journey, will see Jack's dog lost in Christmastown without Jack… And Pixar manga to follow. We will also be seeing Tim Burton's Alice In Wonderland, Disney Fairies, Pirates of the Caribbean… but there is more than Disney. And easier to order as well…
Their International Women Of Manga spotlights specific voices and Levy gave some examples.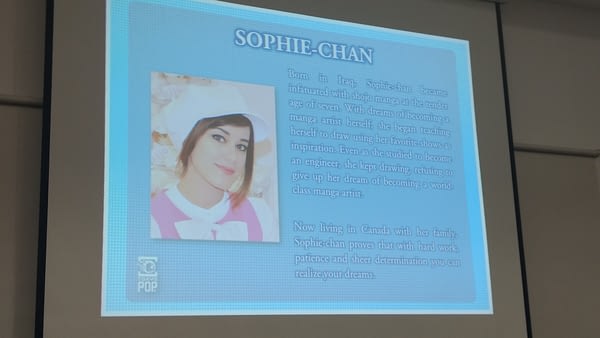 Sophie-Chan, an Iraqi self-taught creator who moved to Abu Dhabi, and then moved to Canada, who created a YouTube channel for her work and has 400,000 followers, and publishing Ocean of Secrets through Tokyopop. Nana Yaa, an African German creator of the series Goldfisch, which has been compared to One Piece. Ban Zarbo has the book Kano, described like Bleach, a big hit in Germany.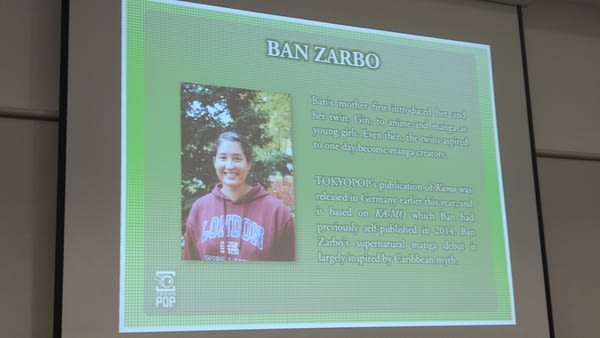 And her sister Gin Zarbo, working on Undead Messiah. And Natalie Batista, with her comic Sword Princess Amaltea, a princess who saves princes. And a new format for reviving older work of theirs, putting two-and-a-half volumes in one bigger volume for a number of series as well… It may also be worth noting that a number of comic creators feel very hard done by, by Tokyopop in their previous iterations, and wouldn't work for them if Stuart Levy showered them in truffle oil. However, there are many creators who don't know of those problems from before… and if Levy can sort out the Disney licenses in the UK, there seemed a very willing audience in the room.
Enjoyed this article? Share it!