If you're a Stranger Things fan, then there's a pretty good chance you won't be reading this until you've finished binge watching Stranger Things 2, The Duffer Brothers' (Matt and Ross Duffer) second season of Netflix's insanely popular sci-fi/thriller series.
That's probably a pretty good thing.
If you haven't finished watching Stranger Things 2 yet, then you're definitely going to want to stop reading this for now and come back later because there are major spoilers ahead…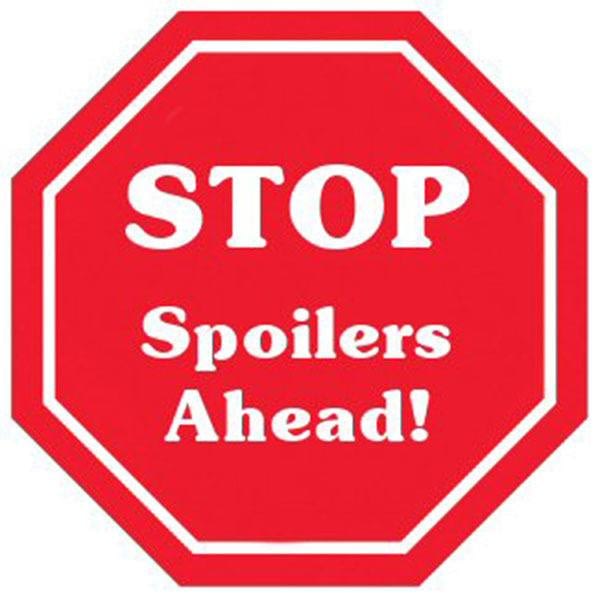 With Netflix dropping the nine-episode second season/sequel to the Stranger Things franchise early Friday morning, The Duffer Brothers sat down with Variety to discuss a number of topics related to Stranger Things 2 and the series overall moving forward. Here are some of the highlights:
● For Matt, when it came to Season 2 it was all about going big and while still keeping viewers connected:
"I think it's scarier. It's bigger, scarier, darker. All the big cliches, but it turned out to be true of the season. I think when people see it they will realize that we are not lying about that. We looked at a lot of our favorite movie sequels for inspiration and they keep a lot of it familiar but then they also pivot in new directions and they tend to scale it up. So we wanted to try to do all that and experiment a little bit this year. Structurally it's different in the sense that it doesn't start off with a child going missing, but each episode builds. It starts out a little slower and then builds and builds and builds until the final episode, which is insane."
● From an acting standpoint, a lot more was asked of Millie Bobby Brown (Eleven) and Noah Schnapp (Will Byers) this season; but both Matt and Ross were confident in their ability to meet the challenge, especially a more action-oriented Eleven:
"In Season 1, we were really careful when we cast Will because we knew even then that he was going to come back from the Upside Down and then as a result we knew Season 2 would center around him. But you never quite know. He just came in this season and he stepped up in a big way and it reminded us a lot of Millie in Season 1. Her auditions were great and we thought she was special, but once we saw what she was capable of in front of the camera, it just blew us all away. And we really felt the same way with Noah this season. He's just evolving into a pretty powerful little actor." -Ross

"Millie had a lot of fun doing that. It was hard because we had to make a decision this year really early on to not have her with the boys for pretty much the entire season. We wanted to put her with Hopper and we really wanted to explore different relationships. We had done a lot with Eleven and the boys in Season 1. They were the heart of Season 1, so we wanted Millie to show her range, and give her new actors to play off of. And I wasn't surprised at at all. Of course she stepped up." -Matt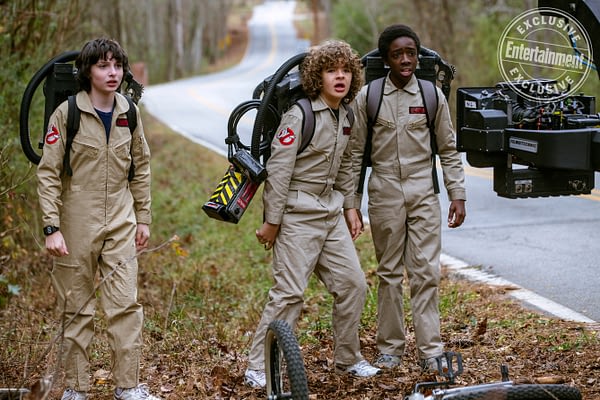 ● Fans of Barbara "Barb" Holland (Shannon Purser) got to see a little justice thrown her way this season, and Ross isn't sure to what extent that storyline was influenced by fan reaction:
"It's hard to know. We had Barb's parents and Nancy dealing with it long before this season; we were working on Season 2 long before that came out. It's so hard to know how much effect it had, but we certainly wanted a big idea for this season to be the characters to be dealing with the trauma of what happened in the past. We wanted people to react realistically for that, and for someone like Nancy who feels guilty because she played a part in her best friend's death, that's not something you can just brush aside and get over in a year. So we needed her to be dealing with it. So that storyline was already set in motion by the time the Barb stuff came out which took us all completely by surprise. We were not expecting that." ● So about the season's big death, Matt…
"Yeah. The interesting thing about Bob is he was going to be Joyce's dorky, boring boyfriend and then he was going to give Will some really bad advice and he was going to meet it around episode four. And then we found Sean Astin, who actually put himself on tape (to audition) because he loved the show. I was not imagining Bob like Sean Astin at all. And then we met Sean and I kind of fell in love with Sean and his real-life personality and so we sort of fused him with this character of Bob. It created this character who was so much more lovable and interesting than the one we had initially written. I think he had the biggest impact on the narrative of the show this year. Very much the same way Winona (Ryder) did in Season 1 when we cast her, because Bob went from being a character who we didn't really care about to a character we cared very dearly about and an actor who we cared a lot about. We kept postponing his death until eventually we got to Episode 8 when it couldn't be postponed anymore. I think it was still narratively the right thing to do but for me it was the hardest scene to write because I really didn't want to do it but I felt it had to be done. Sean really didn't want to leave the show either. So it was hard to part ways with him."
● The Duffer Brothers jokingly wanted to set the record straight when it came to reports of "high drama" over them having Finn Wolfhard (Mike) and Brown kiss…though that doesn't mean they don't have more "torture" ahead for them in Season 3:
Ross: So much drama around that! Whenever we make them kiss it's like oh my god, it's like a two month buildup.

Matt: Give me a break! They had to kiss three times. You'd think it's the end of the world. But I guess it's a big deal. Caleb, I think it was his first kiss. It was definitely Sadie's first kiss. But then even Millie and Finn had never kissed before. Actually though neither of the kisses were written in the script, so we kind of dropped that on them the day of and caused a major panic. But they did it. It was fun. I love it. You have to torture them a little bit. You know you've got to entertain yourself some way. And we have all these children who are just fun. I know exactly how to push their buttons at this point.

Matt: Yeah, maybe some making out. That's the next step. I've already started teasing them about it. ● Although they both admit that it's too early to start discussing specifics about next season, it looks like Will might be catching a break. Joyce (Winona Ryder)? Not so much:
"Nope, and she probably will continue to not catch a break for a while. I think we need to give Will a breather, though, because he's been through it two years in a row." -Matt
Stranger Things 2 is currently streaming on Netflix.
Enjoyed this article? Share it!