Octavio Karbank writes from New York Comic Con 2017:
Emerging on the pop culture scene in a sudden and bombastic way, the incredibly successful podcast Welcome to Night Vale has cemented a place for itself in geekdom, garnering a tremendous fan-following. While maybe beginning with something of a cult following, Welcome to Night Vale was become increasingly mainstream; it's reached a massive audience. With a jam-packed room at New York Comic Con, Night Vale enthusiasts eagerly hung on every word creators Joseph Fink and Jeffrey Cranor has to say.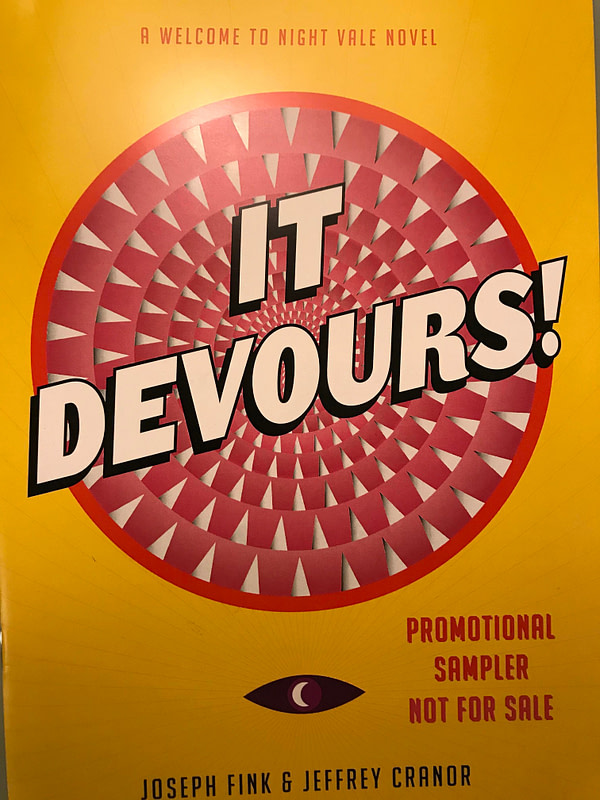 Night Vale itself is incredibly geeky and stems from the genre of "weird town USA", akin to shows like Eerie Indiana and things of the like. I've always likened it a kooky fever dream imagined by Stephen King and David Lynch. With over 100 podcast episodes, there's a reason why audiences have remained so loyal to the show. Incredibly well written, Welcome to Night Vale taps into every geeky sci-fi trope and spins it on its axis until you're on a different planet altogether.
Already they've released one Welcome to Night Vale book but now they've moved on to their second, called It Devours!. The book was described as a conspiracy story in a town where all conspiracy stories are true. Ultimately, it seems like the book will be made accessible for anyone and everyone, and is going to focus on a couple characters, one of the people who works in Carlos's lab and another who's a member in the Congregation of the Smiling God. The book is going to take a look at science and religion, putting them side-by-side, and these two characters will be the vehicle for how the issues are addressed and observed. Fink and Cranor went on to say that the when it comes to science and religion, there's an expectation to take a side for one or the other. However, the goal of It Devours! wasn't to state which one was correct, but how do we move forward with them together in the world?
One question on many people's mind was whether the two creators saw an ending in sight for Welcome to Night Vale as a whole. To that, they explained how their model for an ending is Love and Rockets, a concurrent series written by two brothers. There's aging in real time in those books and Fink believes that will follow true with Night Vale. The intention is for the characters to age in real time; it's something with the same rhythm of our lives.
A surprisingly thoughtful and introspective panel, be sure to look out for It Devours!, available October 17, 2017 in hardcover, E-book, CD, and digital audio.