To say that the line to try out the Justice League VR was ridiculous is an understatement. I got lucky on the third day of New York Comic Con and was able to only wait 45 minutes to get into the room. Aside from a weird Batcave setup that didn't look all that convincing, we were all taken into cubicles for the VR experience where we got to choose a character. The experience itself was less than stellar. I originally wanted to play as Batman, but his experience was just a drive and shoot game with some of the worst steering I've ever seen in a VR title. When I'm able to turn left and never turn right, that's bad! So we switched to Wonder Woman, who had her sword and shield to fend off enemies, but the room I was in was too small to do battle. On top of that, the combat was some of the worst I've played in a long time.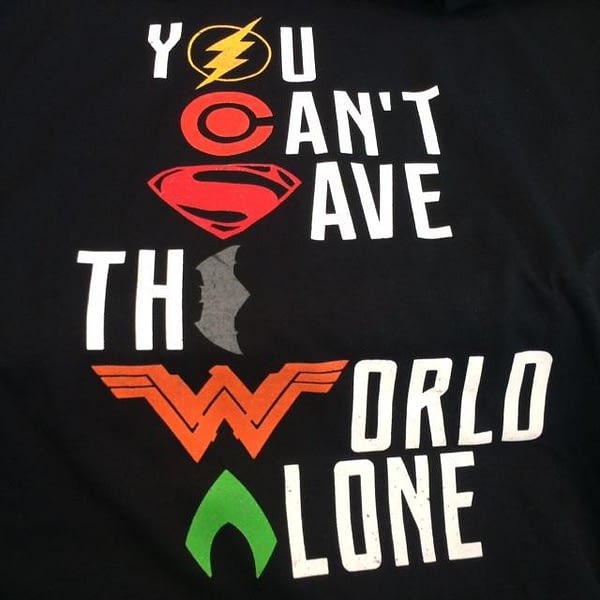 The game itself feels like it was thrown together last minute to get a quick cash grab on the property, and I hope this wasn't made by WB games, because that would be sad. The one good thing about it all was the t-shirt I got at the end, which you see above. Unless they do a major overhaul on this game, stay far away from it.
Enjoyed this article? Share it!