Adam Wolfe writes from New York Comic Con for Bleeding Cool, fom the Future Of Creativity Panel from Image Comics,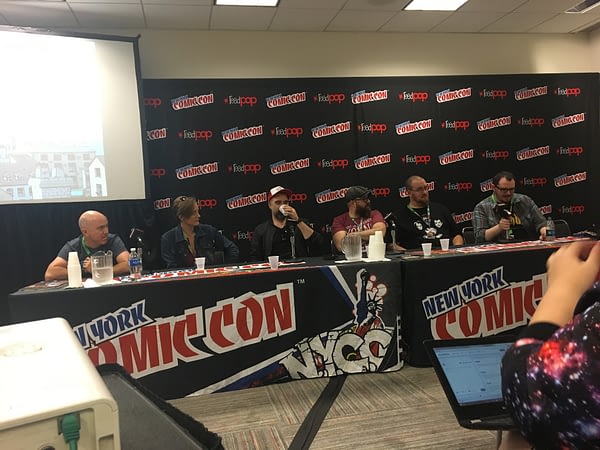 Did you know that comic books can be about more than superheroes caught in a series of revolving door battles with their respective villains until the end of time (or until they stop making money)? Of course, you did, you're reading Bleeding Cool after all! Image Comics has been the go-to place for creator-owned comic books since their inception. They provide a lovely little break from the world of capes and cowls while keeping the same quality of artists, writers, and colorists from the superhero world. Been finding yourself in a bit of a comic drought and need something to spice up your pull list? Well, you can thank me later.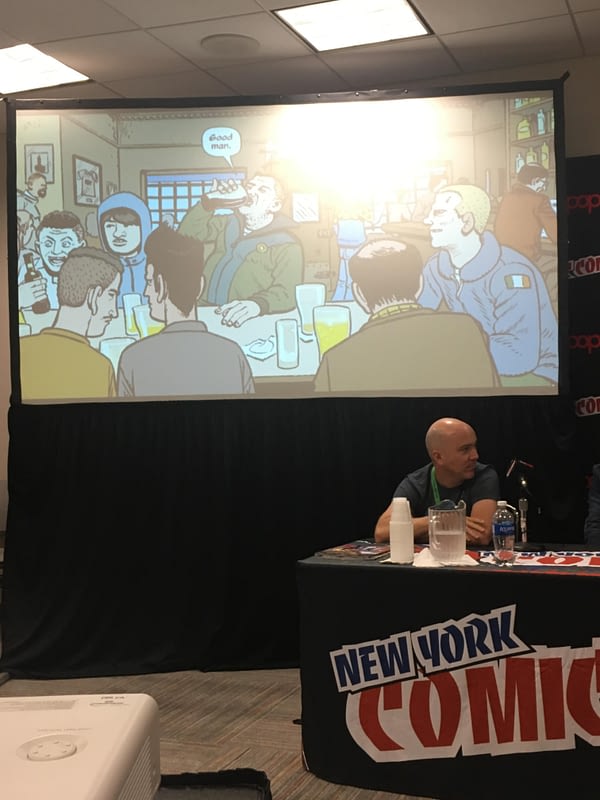 Declan Shavley is best known for his art on Injection, written by Warren Ellis. Well, Declan has decided that he wanted to branch out into writing, and has begun his project "Savage Town." Declan claimed that to draw Savage Town, he would have to give up writing Injection, which was out of the question. So, why try to take a crack and writing it (with Philip Barret)? Savage Town takes place in Limerick City, where Declan went to school and claims was "a great town to be poor in." The story is a "slice of life" as described by Declan, who wanted a book that truly resonated with Irish identity.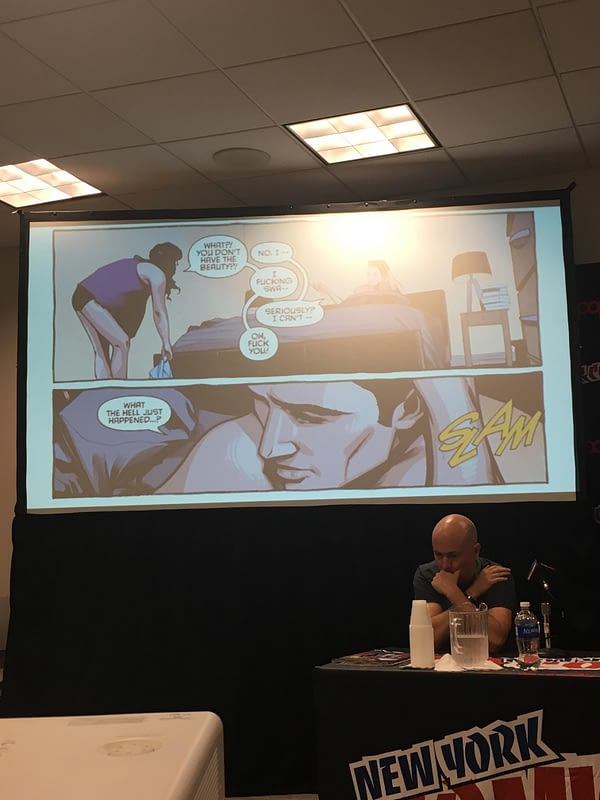 What would you do to be beautiful? Would you, oh I don't know, try to catch an STD that turns you hot? And by hot, I mean like, you become really good looking, before you burst into flames in a few years? Luckily The Beauty, written by Jeremy Haun and Co-created by Jason Hurley answers these questions so you don't have to. The story follows a naturally attractive guy, whom Jeremy based off his Korean cousin, as he navigates trying to find love in a world where people are literally trying to kill themselves with an STD. Ok, that got a little heavy, hell maybe even hit kind of close to home with some of you. Let's switch gears, shall we? Who's down for post-apocalyptic, high fantasy story that Jeremey Haun described as "The Walking Dead for the D&D crowd"? Now that seems like something more my speed. The Realm tells the story of a giant evil spire of magic appearing in the real world and being flooded by evil orcs and goblins. The only problem is, we have already lost. The world of The Realm is a harsh fight for survival, where men of science can no longer rely on what they know.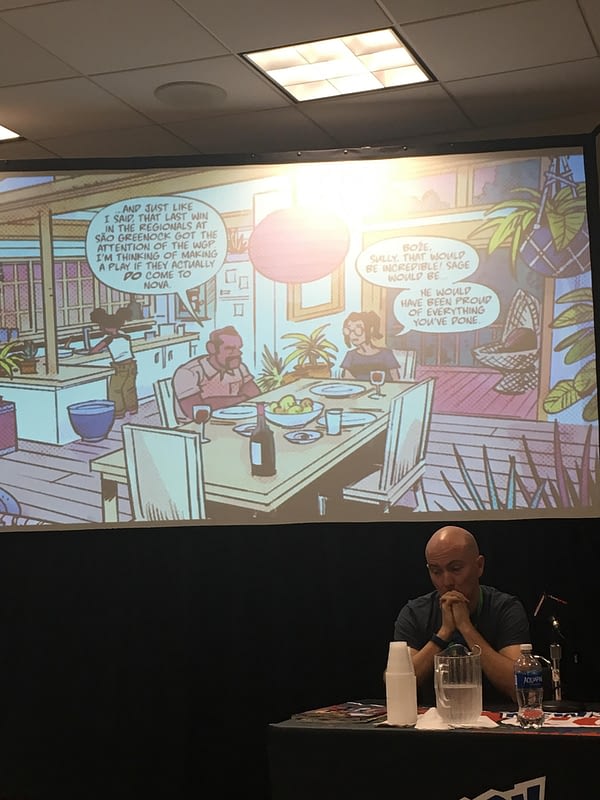 Now, that's all fine and dandy but "I like science!" you might be saying. Well, Brandon Fletcher has the answer for you in Motor Crush. The story follows Domino Swift, a racer by day, but an illegal racer by night. In these illegal street motorcycle death races, there are no rules, just winners, and losers. She does this all so she can get some Motor Crush, which is like a narcotic for motorcycles. None of these doing it for you? Or maybe they all are, well I'm either about to use my last chance to grab you or absolutely overwhelm you with content. You ever watch Freaky Friday and think, "man this would be better if one of them was a killer for the Chicago mob and the other was an abused housewife"? Well, if you have, then Crosswind is the book for you. This is a book for readers who like details in their storytelling and art, the little thing that are often missed. Cat Staggs explains that to draw this book, she has to think of how a "man holds a glass, vs. how a woman holds a glass, then think about how a man pretending to be a woman holds and glass" and so on and so forth. Oh, and did I mention, this book is written by Gail Simone! Enjoyed this article? Share it!