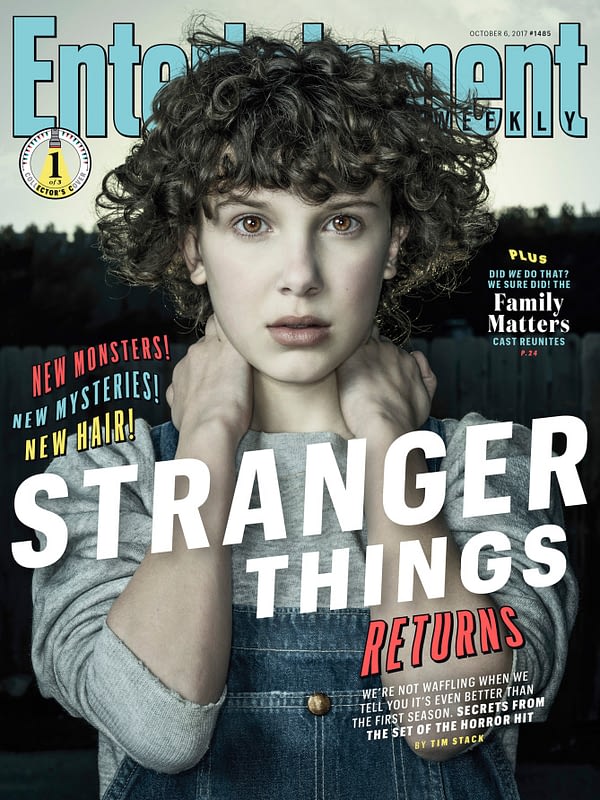 With less than a month to go before its second season premiere, Netflix's Stranger Things has released some exclusive pics and Season 2 details to this week's Entertainment Weekly (featuring ST2 on three collectors' covers). Created by Matt and Ross Duffer (The Duffer Brothers), the hugely popular '80s-set science-fiction series will be elevating the action and threats this season — ones that our heroes might not be prepared for.
Here's your closer look at Stranger Things Season 2, along with Netflix's brief synopsis for the upcoming season: "A year after Will's return, everything seems back to normal… but a darkness lurks just beneath the surface, threatening all of Hawkins." Unlike the first season, Stranger Things Season 2 will feature a number of seemingly separate storylines; but all roads will eventually lead to a season "big bad" in the form of the "shadow monster," a nickname Will (Noah Schnapp) gives a creature he first sees in his panic-like visions of the Upside Down. Ross Duffer says:
"It's all connected to this singular threat, which is tied into this shape that Will sees in the sky." The Duffer Brothers approached Stranger Things' second season more from a film perspective rather than the usual television perspective. So you'll notice that the title for the show this season is Stranger Things 2 and not Stranger Things, Season 2, and that was done on purpose to feed into viewer's expectations that sequels should be bigger and more dangerous. Matt Duffer says:
"When we started describing it as a sequel, Netflix was like, 'Don't do that, because sequels are known to be bad.' I was like, 'Yes, but what about T2 and Aliens and Toy Story 2 and Godfather II?'"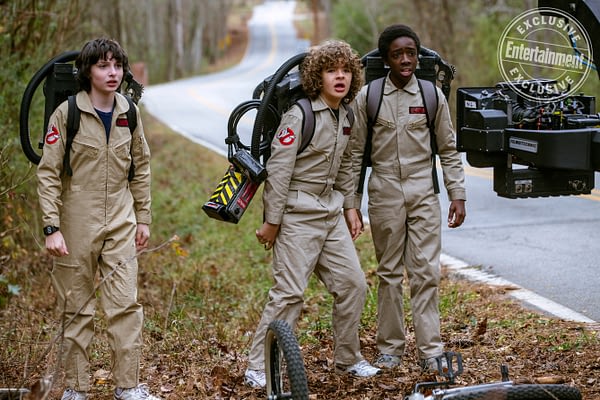 Stranger Things has proven to be one of the streaming service giant's biggest success story, with a Season 3 renewal confirmed by show creators Matt and Ross Duffer more than a month before the second season's October 27th premiere. Matt explains:
"The good news is that a lot of what we wanted to see or what we responded to, that seems to be what the audience responded to. Like we fell in love with Gaten, and there were aspects, like Barb, we were already planning to deal with. It felt like there was a nice alignment between what we wanted to see and what other people wanted to see."
https://www.youtube.com/watch?v=vgS2L7WPIO4&t=5s
Stranger Things Season 2 is a production of 21 Laps Entertainment and stars Winona Ryder, David Harbour, Finn Wolfhard, Millie Bobby Brown, Gaten Matarazzo, Caleb McLaughlin, Natalia Dyer, Charlie Heaton, Cara Buono, Matthew Modine, Schnapp, Joe Keery, Sadie Sink, Dacre Montgomery and Sean Astin.
Enjoyed this article? Share it!