When it comes to Wonder Woman to say that there was a reaction would be an understatement. The movie took the world by storm and the ripple effect of it can be felt in the popular culture months later. Now that the movie is finally out on home release the Toronto Sun got the chance to talk to director Patty Jenkins about the reaction to the movie and her plans for the sequel.
"On the one hand, I always believed that a good Wonder Woman movie could be so much more successful than people might have thought," Jenkins muses. "But the way that our particular film was embraced, not only as a Wonder Woman movie, has been so stunning and magical. For it to be a financial success and a cultural success has been pretty incredible."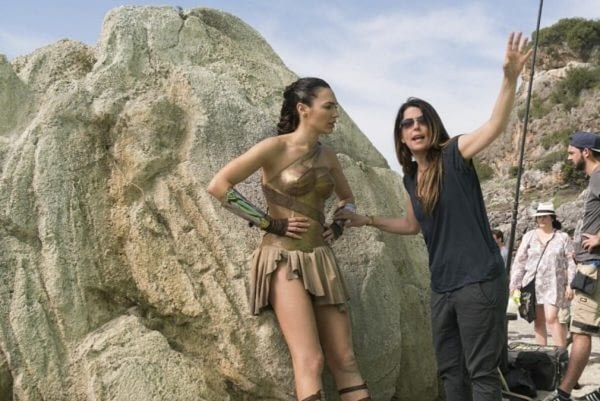 When it comes to the sequel Jenkins is looking forward to bringing the Wonder Woman audiences are familiar with to the big screen.
"I'm excited for her to come to America and become the Wonder Woman we are all familiar with from having grown up around her as an American superhero," Jenkins says of her follow-up plans. "I'd like to bring her a little farther along into the future and have a fun, exciting storyline that is its own thing. Wonder Woman 1 is so much about her becoming the person she is. I can't wait to spring forward with who she is and have another great standalone superhero film."
It's so awesome that she is looking forward to telling a self contained story again. We don't have enough of those anymore and the longer an extended universe goes on the less self contained the movies tend to become. However, Wonder Woman (and to an extent Aquaman as well possibly) have been around for a long time so there are countless time period we could explore going forward.
Summary: Before she was Wonder Woman she was Diana, princess of the Amazons, trained warrior. When a pilot crashes and tells of conflict in the outside world, she leaves home to fight a war to end all wars, discovering her full powers and true destiny.
Wonder Woman, directed by Patty Jenkins, stars Gal Gadot, Chris Pine, David Thewlis, Robin Wright, and Connie Nielsen. It's available on VOD and Blur-ray today.