In the comic books, Shuri is the Princess of Wakanda, and sister of Black Panther, an heir to the throne. She has also been the rival to T'Challa in the role of the Black Panther, a role she has played when the opportunity has presented itself.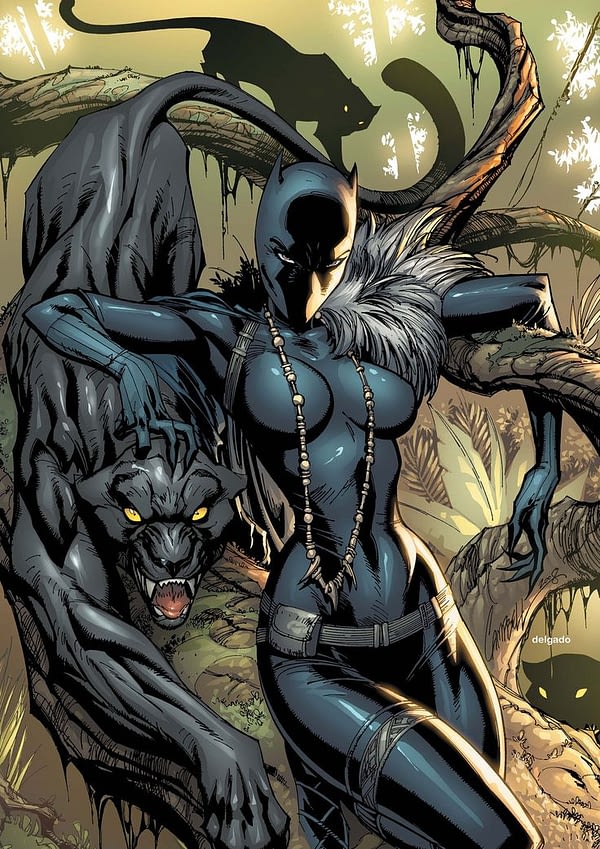 And she is also the first female figure in the Black Panther line based on the upcoming movie. Has shown off by Hasbro at HasCon this weekend in Long Island.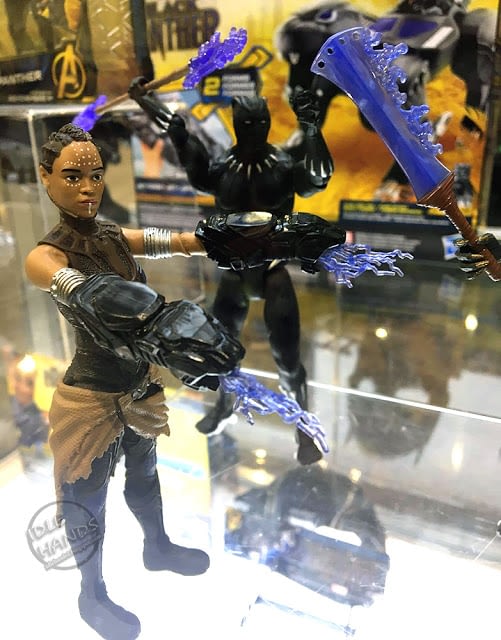 Idle Hands has the whole set, but reveals a Black Panther, a Vibranium Black Panther, a Shuri and an Erik Killmonger figure – though the latter also looks just like Black Panther too.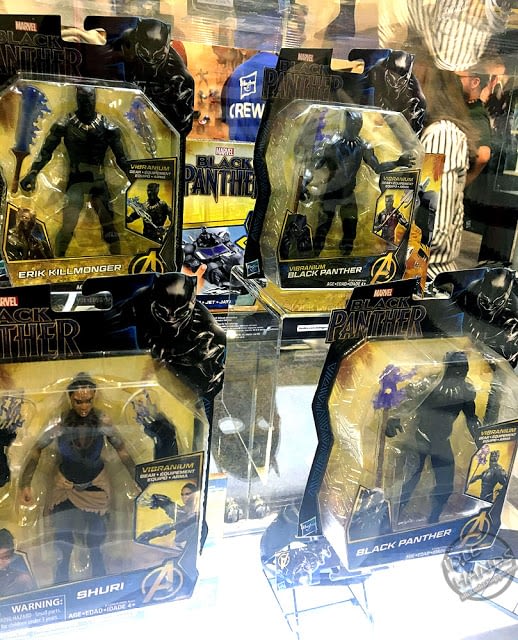 Shiri is played by Letitia Wright in the upcoming Black Panther movie. 
Shuri: Letitia Wright plays T'Challa's sister, Shuri, who crafts weapons like the Vibranium-enhanced panther gauntlets on her hands. "She is also a genius and runs the entire Wakandan design group," Feige says. "She's responsible for amazing technological advances that Vibranium has brought about from Wakanda."
Talking of such amazing technological advances, they also had on display the Black Panther equivalent of Hulk Hands, Vibranium Claws…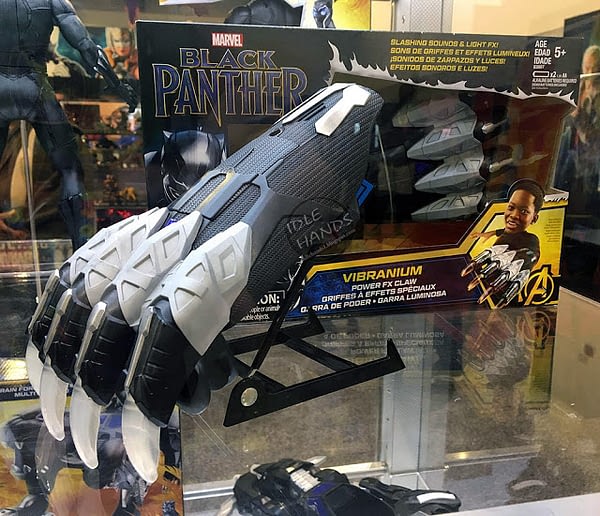 They also seem to have widened out their cast of toy models as well. Looks like the marketing agency had a different conversation this time around.
Black Panther is produced by Marvel Studios and distributed by Walt Disney Studios Motion Pictures, it is intended to be the eighteenth film installment of the Marvel Cinematic Universe. The film is directed by Ryan Coogler from a screenplay written by Cooglerand Joe Robert Cole, and stars Chadwick Boseman as T'Challa / Black Panther alongside Michael B. Jordan, Lupita Nyong'o, Danai Gurira, Martin Freeman, Daniel Kaluuya, Angela Bassett, Forest Whitaker, and Andy Serkis. In Black Panther, T'Challa returns home as king of Wakanda but finds his sovereignty challenged by a long-time adversary in a conflict that has global consequences.
Black Panther was officially announced in October 2014, with Boseman appearing first in Captain America: Civil War. By the end of 2015, Cole and Coogler had both joined Black Panther, and additional cast members came on board beginning in May 2016. Principal photography for the film took place from January to April 2017, at EUE/Screen Gems Studios and Pinewood Atlanta Studios in the Atlanta metropolitan area, and Busan, South Korea.
Black Panther is set to be released in the United States on February 16, 2018, in IMAX.
Enjoyed this article? Share it!