The amount of hours I wasted on Quake growing up probably could have been spent teaching me a new language. Instead, it heightened my hand-eye coordination and made me paranoid as hell about what may be around the corner. Eh, c'est la vie. There was a point in time where Quake ruled the online gaming world, back in an era where you could mess with your friends by calling up the phone line their modem was on to mess with them. In recent years it hasn't been that prominent or relevant, but Bethesda has been working hard the past year to change that with Quake Champions.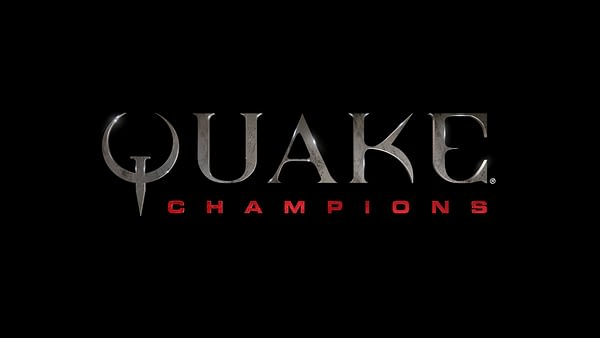 We had a chance to play on the Bethesda server when the Beta was up and running, but this week they put the game out in Early Access on Steam with the option to buy packs that will be released up until the full version comes out. Being a sucker for punishment, I threw myself into several rounds to see how it played compared to the Beta. The biggest thing I noticed right off the bat is how much smoother everything seems to load. Don't know whether you can chalk that up to the Beta or dealing with Bethesda.net's launcher. But the game already runs better than I was dealing with during the initial testing phase, so already the game is on my good side.
The control scheme is simplistic and easy to work with as you'll dart around the levels at neck-break speeds to kill off your opponents. It's one of the many benefits I loved while trying out the Beta as there wasn't an overly complicated setup I needed to fine tune or get used to—it was almost instantaneously playability which I adore. I was able to jump into matches immediately, go after run challenges, uncover Lore Codex, collect tons of in-game currency and essentially have my way with the game as I saw fit. This is a massively refreshing feeling compared to other FPS games as everything I was loving about the Beta transferred over nicely and I was able to pick up where I left off—killing people in a gore-filled mess and raining havoc with my teammates.
The character selection was a high point for me as I had access to the Champions Pack and unlocked everyone, including the Doom Soldier (thanks, Bethesda) who looks every bit a badass in this game as his own property. The customization options were killer as I was able to change their appearance to my liking and make myself stand out in a crowd. A lot of the items are cosmetic, but there's also a fair share of armor and weapons that can do some heavy damage and protect you when you need it most. Don't settle on a character just because you love that one champion—check out the rest of what you have at your disposal and you may find another character's items will help you out more.
The only flaw I really had was the entire game was the loot crate system and dealing with purchasing items. Few games get this right, and Quake Champions falls short of that marker as your boxes are divided up into three different tiers and the top tier only gets you three items at best. I get why the system is designed the way it is, as many of these items provide some type of benefit compared to games like Overwatch or the upcoming Call Of Duty where they're simply cosmetic. But like all loot systems, you get the frequent reminders that securing one is a hassle and when you do get it, you don't usually get what you've been hoping for.
Right now, Quake Champions is probably one of the best Early Access games of 2017. Yes, I know, once the full version comes out it will drastically improve. But keep in mind that Bethesda didn't have to do an early version of this. They could have simply stripped away the beta when they were done and moved on to finalizing the game with the knowledge they collected and made you wait. If you truly want this game, they're giving you the option to get it now as they improve and add material all the way to the full release. I'm very happy to have this version and can't wait to see the final version when it hits later this year.
(Last Updated
August 24, 2017 11:25 am
)
Related Posts