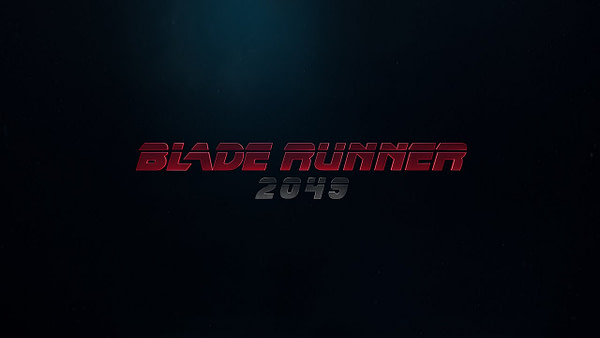 With a little over a month before its October 6th premiere, AMC Theaters took to Twitter on Thursday morning to share two new posters for Blade Runner 2049, not only highlighting our four main actors (Harrison Ford, Ryan Gosling, Ana de Armas, and Jared Leto) but also adding more fuel to the "Deckard is a replicant" debate with its choice of color usage.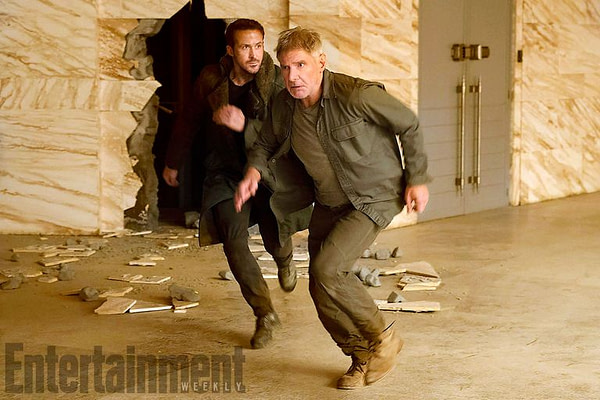 Gosling's K is shown in red, meaning "fire, passion and emotion," while Ford's Deckard is bathed in blue, meaning "icy, cold and unemotional." Even how de Armasbut and Leto are facing could be pretty interesting to interpret if you consider…
(Cue angry comments telling me how wrong I am in 5…4…3…)
An all-new poster for #BladeRunner2049 is here! pic.twitter.com/FuOcyEbWpm

— AMC Theatres (@AMCTheatres) August 24, 2017
Here's a better version of the poster, minus the social media "bonus":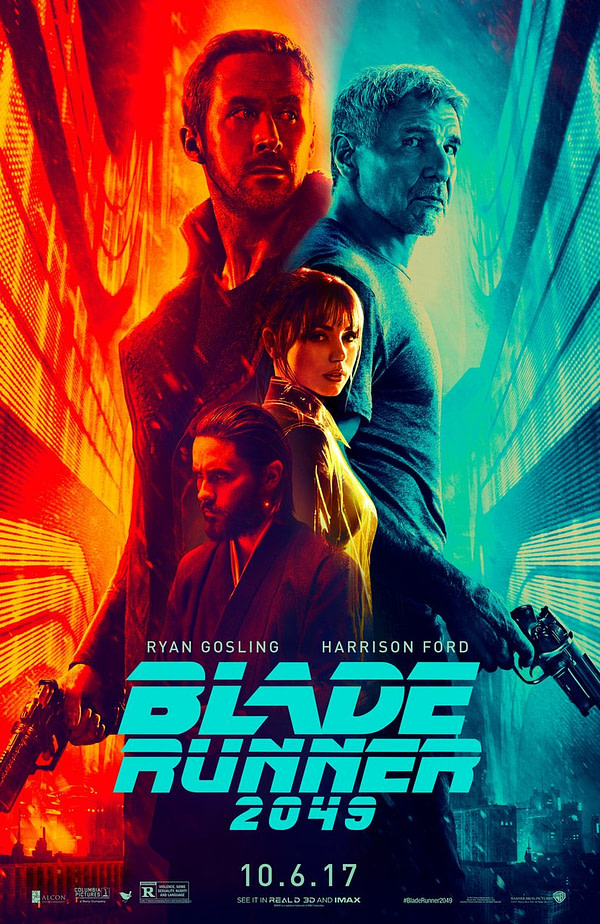 UPDATE: Here's slightly different version, with less stylized effects and more of the cityscape: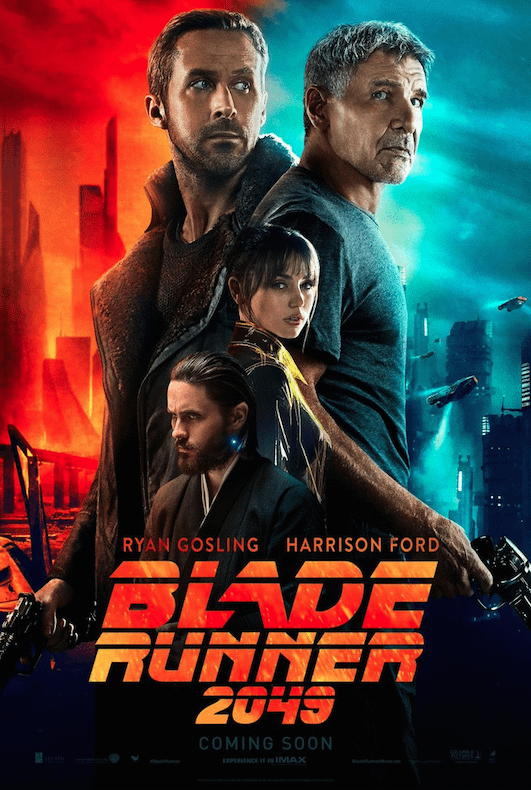 You can check out the new international TV spot for Blade Runner 2049 yourself here:
"Thirty years after the events of the first film, a new blade runner, LAPD Officer K (Ryan Gosling), unearths a long-buried secret that has the potential to plunge what's left of society into chaos. K's discovery leads him on a quest to find Rick Deckard (Harrison Ford), a former LAPD blade runner who has been missing for 30 years."
Directed by Denis Villeneuve, Blade Runner 2049 stars Ford, Gosling, de Armas, Leto and Robin Wright. It's is scheduled for release on October 6th.

Blade Runner 2049: Someone Give Cinematographer Roger Deakins An Oscar Already
Blade Runner 2049: Ryan Gosling Talks The "Harrison Ford-ness" Of Harrison Ford
The Mind-Blowingly Immersive Blade Runner 2049 Comic-Con Experience