Not long ago there was a photo that came out that showed Robert Downey Jr., Benedict Cumberbatch, Mark Ruffalo and Benedict Wong having lunch while filming Avengers: Infinity War. The thing that many noted was that Downey was wearing a shirt with a hole in the chest… similar to what he might wear had Tony Stark still had the arc reactor in his chest. But that was done away with in Iron Man 3.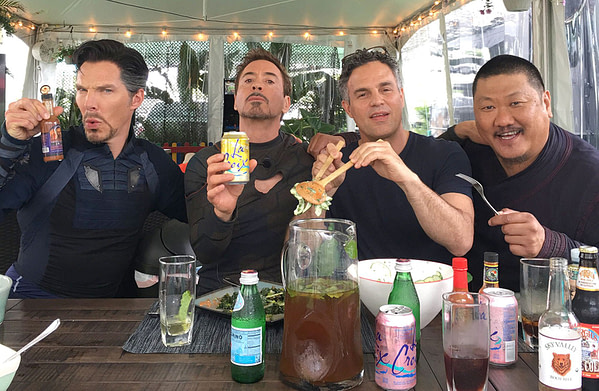 Or was it? Take a look at this image just posted by Marvel Studios. It's a happy little photo of where it all started with RDJ being joined by Gwyneth Paltrow and Jon Favreau while filming what should be the second half of the Infinity War story… and take a look at RDJ's chest?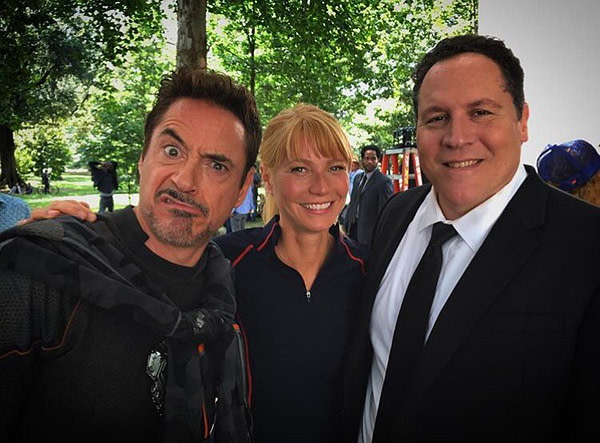 What is the metal thing on his chest? That seems a lot bigger than the old arc reactor and would explain why the need for a hole in the shirt to help secure the device. What happens to Stark that he has to put it back in his chest? Did they not get all the shrapnel? Does he get wounded in almost the same way again? Is this fall out from Flashpoint? (Just seeing if you're paying attention.)
You know, looking at RDJ… I think he could do these movies for at least another 10 years, right?
Infinity Trinity … #infinitywar 📸and street cred @jamesrichll (via @RobertDowneyJr) pic.twitter.com/E78vuXZApd

— Marvel Studios (@MarvelStudios) August 23, 2017