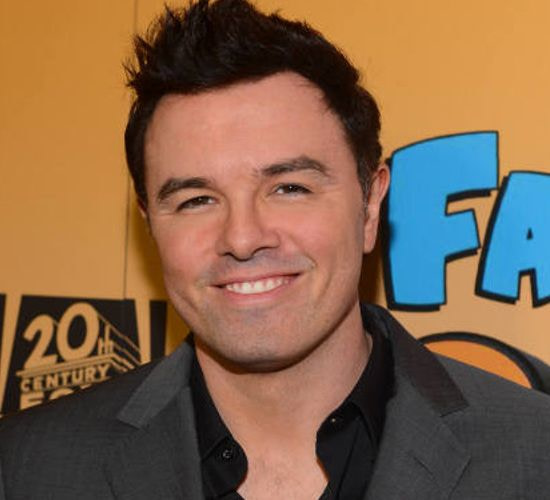 Family Guy's list of guest voices that find their way rambling through Quahog continues to grow going into the show's 16th season, with actress Kristen Bell (Veronica Mars, Frozen) playing a potential new love interest for Brian (voiced by Seth MacFarlane) and comedian Louis C.K. (Louie, Horace and Pete) playing himself in the season's premiere episode, which will air on October 1st.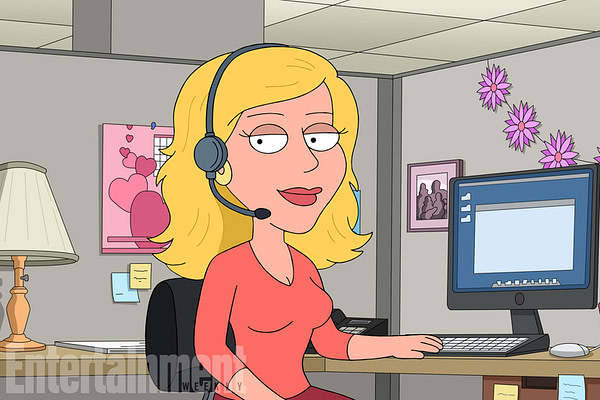 As we can see from our first look at her character in an episode slated for November, Bell's character Martha (be careful with Batman and Superman with that, Brian) catches Brian's eye when he gets a job at a suicide prevention hotline. As Family Guy executive producer Rich Appel explains it, Martha might be a little bit more than Brian can handle:
"Brian falls for his officemate, Martha — a young woman trying to make her way in the big city. She comes complete with her own theme song, which, like all great sitcom theme songs, literally tells you everything you need to know about her. Kristen Bell's voice alone could sell anything."
Louis C.K. might have one of the most difficult jobs for an actor to pull off: playing themselves. C.K. will be doing just that in the season premiere, which pokes fun at the Emmys by re-imagining shows like Modern Family and Breaking Bad from a "Griffin perspective." Other guest voices joining him in the season's first episode include Ty Burrell, Julie Bowen, and Sofia Vergara from Modern Family and Bill Maher from HBO's Real Time with Bill Maher.
Executive producer Alec Sulkin describes the episode as:
"Peter, now desperate for an Emmy, fortuitously runs into Louis C.K. on the street and tries to get the secret to winning the award from him."
The fact that C.K. is also a fan of Family Guy made the working relationship even smoother, with Sulkin adding:
"[C.K.] hung out in one of our writers rooms for a while and told everyone how much he likes the show. He was incredibly down to earth and acted like we were doing him a favor by giving him the part."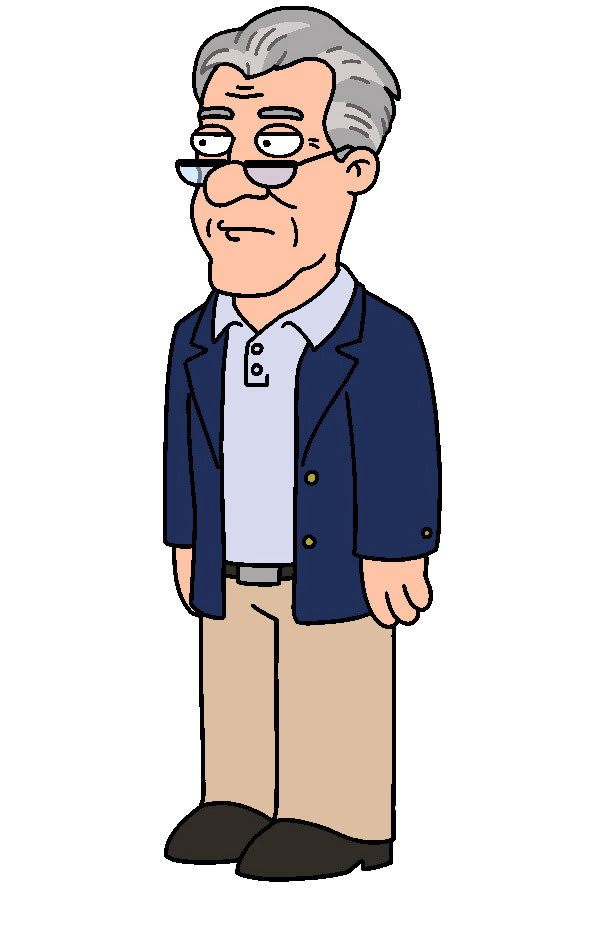 Family Guy Season 16 will premiere on October 1st and will also include Ryan Reynolds, as well as Ian McKellen as Stewie's child psychologist, Dr. Cecil Pritchfield.
PREVIOUSLY:
'Family Guy' Mayor Adam West To Serve Five More Episodes In Office