In its fourth year of publication, in Savage Dragon #31. Dragon got involved in a fight between God and The Devil. It was quite a blow-by-blow affair and the Devil was given his due by a kick-ass deity. Once settled it gave Dragon a little of time to ask God a few questions. Not so much "why are we here" as much as which religions had it right or wrong. Turns out, all of them. And it gave Dragon something to live for.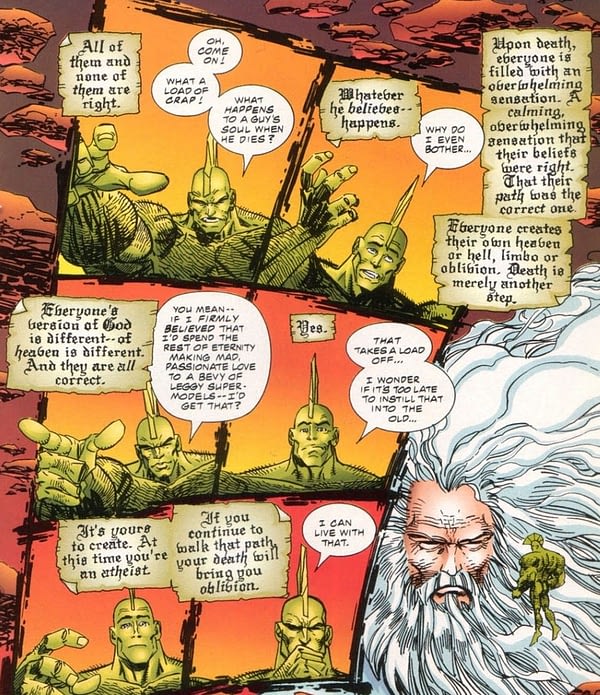 There aren't that many atheist superheroes, those that try like Marvel's Beast and DC's Batman just look silly considering they meet with gods, visit heaven and hell and have both performed and experienced acts of sorcery. It feels like the absolute act of contrarianism. And in Dragon's case, he faced and asked questions of the fellow he didn't believe in, in the belief it was all a dream. Anyone fancy a rematch?
Anyway, it's late and with the Savage Dragon comic by Erik Larsen hitting issue #225 tomorrow, the twenty-fifth anniversary of the comic book, as published by Image Comics. It's been quite the journey…I thought I'd revisit one of my favourite moments in this most remarkable of comic books. Dragon, Groo, Beanworld and Empowered just keep 0n keeping on, and keep me long for the ride.
Night all.