Shazam is the story about a young boy who gains the powers of Gods and becomes Earth's mightiest mortal. Warner Bros. has been talking about this franchise for a while, since getting Dwayne Johnson to sign on to play the character's antagonist, Black Adam…who has the same powers as he does. "Shazam" is the word Billy Batson uses to become Captain Marvel.
The film will be directed by David F. Sanberg (Annabelle: Creation) and according to THR.com, the film will start shooting early next year for a 2019 release. The fact the film is a go was confirmed in the Warner Bros. panel today at Comic-Con.
Johnson is attached to the character of Black Adam and the potential spinoff from this, but he won't appear in the Shazam movie.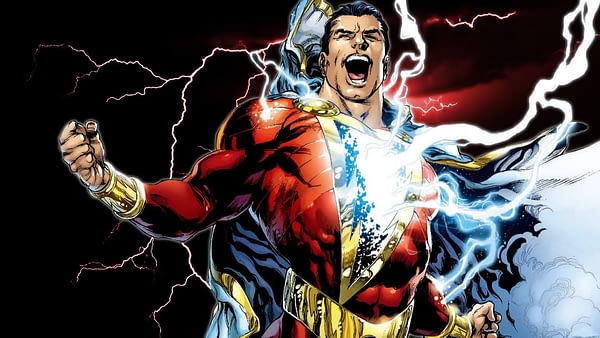 (Last Updated
July 22, 2017 4:07 pm
)
Related Posts
None found