These are the best types of stories from San Diego Comic-Con.
Yesterday'ss Extreme Comics panel took an unexpected turn when comic artist Marat Mychaels proposed to his girlfriend Mandy Burden. In his proposal, Marat spoke of his connection with Rob Liefeld, his 23-year relationship with the studio, and how Mandy would be the second half of his life. He also mentioned that this was a bit of a tradition, as Liefeld had proposed at a panel to his wife Joy, which I remember having to do with some pages in Youngblood #6 (see below).
Mandy said yes, and the crowd went wild. Watch the proposal below:
I've known Marat for quite a few years now (enough that I now feel old.) He's a good guy and I couldn't be happier for him. From the entire crew here at Bleeding Cool: congratulations Marat and Mandy, we wish you the absolute best. If you're at the show this weekend, stop by his booth (AA-02) and wish the happy couple well.
Oh, and besides being a good artist, he's got good taste in rings.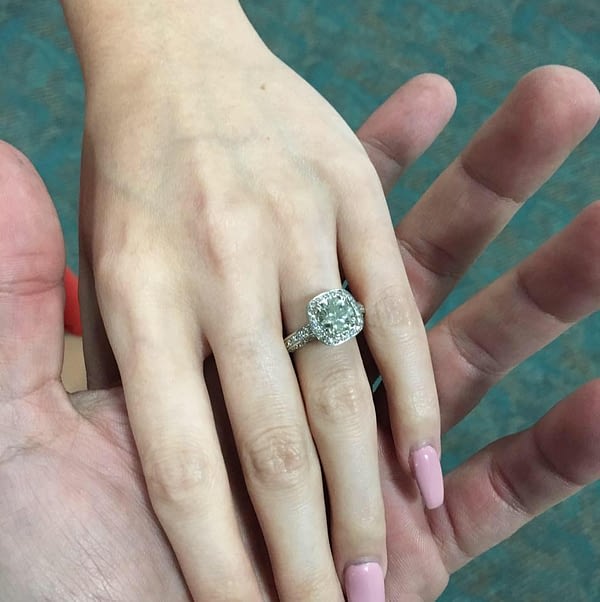 Here the newly engaged couple are with Liefeld and Robert Kirkman.
That's the great thing about San Diego Comic-Con, you never know what you're going to see. Now, here are those pages Liefeld used to propose to his wife.
Enjoyed this article? Share it!