A lot of news came out of EVO 2017 this year, and one of the biggest announcements near the end came from Bandai Namco relating to Dragon Ball FighterZ as they'll be doing a closed beta soon to test out the game. The news came in the final day as game producer Tomoko Hiroki popped out on stage and made the formal announcement.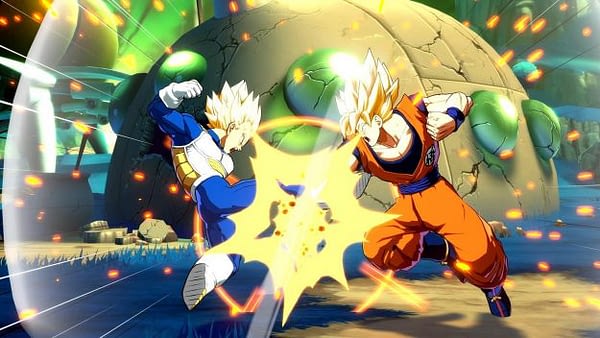 Not many details were given beyond the word that the beta signups would be happening next week on July 26 for PS4 and Xbox One owners, and that the date would probably not be announced to the general public until they have a sizeable pool from around the world. Nothing was mentioned about the PC version, but we can assume that will either be a different event from consoles or they just forgot to mention it. (No way in hell they're skipping PC during the beta.)
Hiroki also let slip that the beta would include nine characters, but since only seven have been announced so far, that means we're going to be learning about two more very soon. This is some pretty cool news considering the game is still a long ways out and the library of characters is sure to be massive. We'll be signing up for the beta ourselves to see what's up.