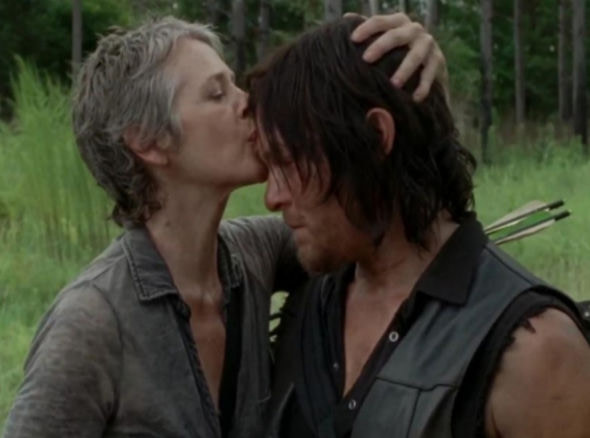 Just when things seemed their darkest going into the finale of The Walking Dead's seventh season, hope began to shine just a little brighter for the people of Alexandria, the Hilltop, and the Kingdom.  The communities are banding together to take the fight to Negan (Jeffrey Dean Morgan) and The Saviors, leading to an inevitable all-out war not just for control but for their very survival. After a season-long separation, viewers got a small taste of what it was like to see our heroes reunited and back to fighting side-by-side.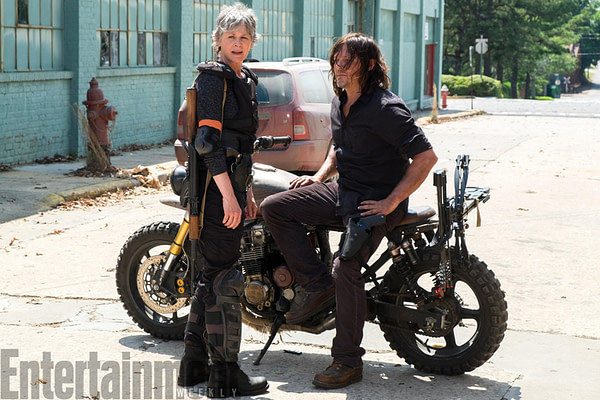 One reunion that TWD fans always clamor for whenever the show's writers are cruel enough to separate them is between Daryl (Norman Reedus) and Carol (Melissa McBride); and from the looks of Entertainment Weekly's exclusive Season 8 first photo, fans won't be disappointed. But maybe fans should be concerned, as the photo gives you a sense of a "calm before the storm" scene where Carol appears to be expressing some serious concerns to Daryl about something…but what?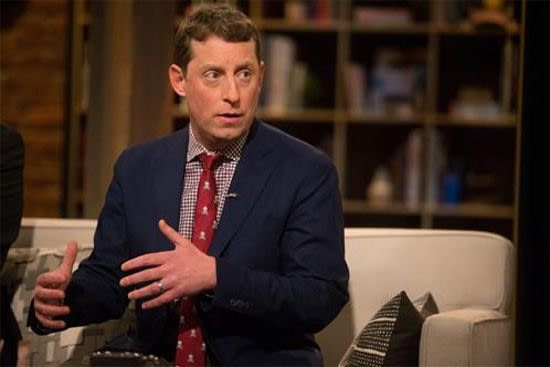 TWD showrunner Scott M. Gimple sees Season 8 of the series building-off from individual and group foundations established in the seventh season:
"The season finale last year, seeing all the characters together interacting as one, was thrilling. It was exciting to see all these configurations of characters we hadn't seen before. Even Aaron merely giving Jerry an apple felt satisfying. This is that times a million. Though it would be cool if the season began with just everybody giving each other apples. I'd be down with that. But it's not that."
With an eight season and 100th episode coming-up in less than three months, The Walling Dead is returning to Comic-Con International in San Diego on Friday, July 21 at 12:15 pm. The panel is expected to have stars Andrew Lincoln (Rick Grimes), Morgan, Reedus, Lauren Cohan (Maggie Greene ), Danai Gurira (Michonne), McBride, Lennie James (Morgan Jones), Seth Gilliam (Father Gabriel Stokes), Alanna Masterson (Tara Chambler), Khary Payton (King Ezekiel) and Chandler Riggs (Carl Grimes) in attendance for the panel. Executive producers Gale Anne Hurd, Greg Nicotero and David Alpert as well as Gimple and creator Robert Kirkman are also expected to appear.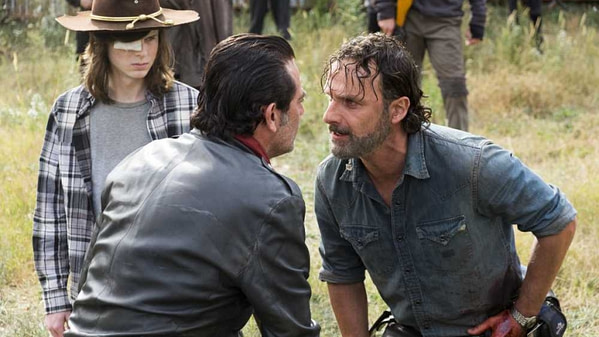 PREVIOUSLY:
John Bernecker, The Walking Dead Stuntman, Has Died
SDCC 2017: 'Preacher' Joins AMC's 'Walking Dead', 'Fear TWD" Line-Up